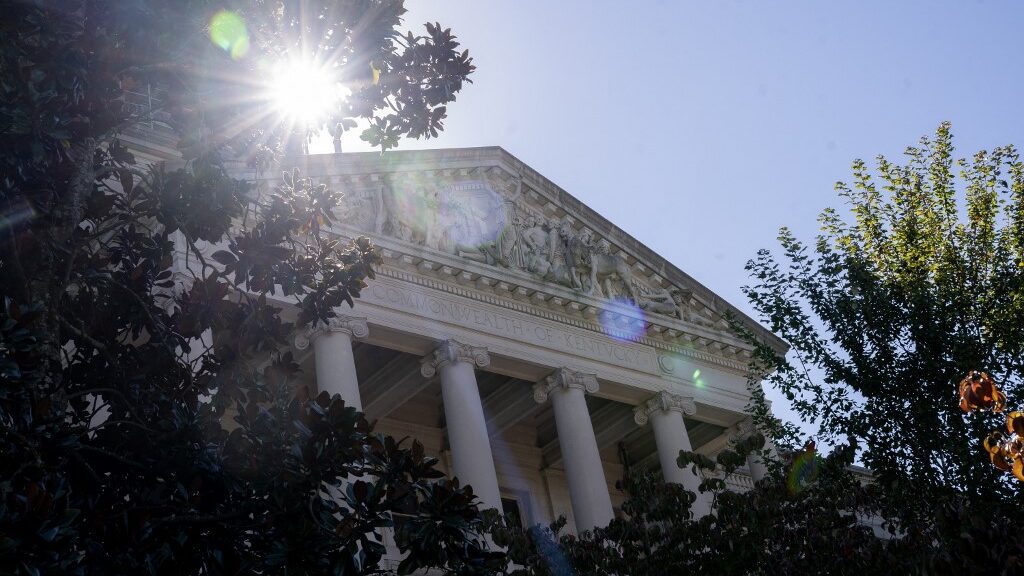 The fight to make Kentucky sports betting a reality continues. The conservative Bluegrass State has tried before to pass sports betting legislation but this time they may get their wish if the Senate can rally around the bill and advance it to the governor's desk.
Everybody's Doing It
It's a familiar refrain we have seen time and time again. Legislators who are on the fence about regulating and taxing retail and online sports betting in their state rationalize that its residents are already doing it whether it be by offshore sites, local bookies, or more than anything else, fleeing to neighboring states to pour money in their tax coffers to make a bet.
Jealousy is a powerful motive to get things done and it won't be the first time this argument has been made to assuage their neutral constituents that voting yes is the most pragmatic approach. Kentucky Governor Andy Beshear has voiced his support for sports betting and is virtually guaranteed to sign the bill should it reach his desk.
In September, Beshear said, "I'm 100% for sports betting. Pushed it every year I've been governor and as I was attorney general. Need a few people in the general assembly to come around. There are a whole lot of them here tonight. Hopefully, they like what they see."
Where Does the Senate Stand?
HB 551 was sent to the chamber floor after advancing from the Kentucky Senate Licensing and Occupations Committee by a vote of 9-1 before a 63-34 vote in favor of the House. But the finals showdown awaits as the threshold is higher in odd years for a bill to advance in the Kentucky Senate which means it will take a two-thirds majority to get the bill passed. Thus, instead of 20 votes, supporters would need 23 senators to say aye.
Rep. Michael Meredith is the sponsor of bill HB 551 and said, "This issue has made it further than it ever has, but the Senate floor vote with the higher threshold of 23 votes will still be a challenge. The veto period will certainly be open for negotiations and for opportunities to explain the provisions of House Bill 551 further to members of the Senate that have not yet made up their minds on the vote or who need more information."
Senate Majority Leader Damon Thayer is a powerful ally but even he agreed that this year might be too soon to get the green light.
"The big hurdle for me in the Senate is it requires 23 votes. Those extra three votes are certainly a higher threshold for us to cross. I will say it's an easier proposition next year with just 20 votes. But I'll push hard."
Last-Ditch Plea
Meredith's last-ditch plea to his colleagues in the Senate was, "The bill before the Senate is a strong product. We've worked on the language for close to three months, listened to folks in the industry, problem gaming advocates, and my colleagues on the other end of the capital," Meredith said.
"Now we just have to make sure the members of the Senate know the details and reasons why bringing this marketplace out of the shadows and into the light through prudent regulation is good for the citizens of Kentucky, especially those that are consumers in the marketplace."
Unlike last year's bill, this sports betting legislation does not include fantasy sports or online poker which may be enough of a compromise to get it across the finish line. The Senate vote is on Wednesday and Bookmakers Review will update our readers as to what that vote revealed.
---