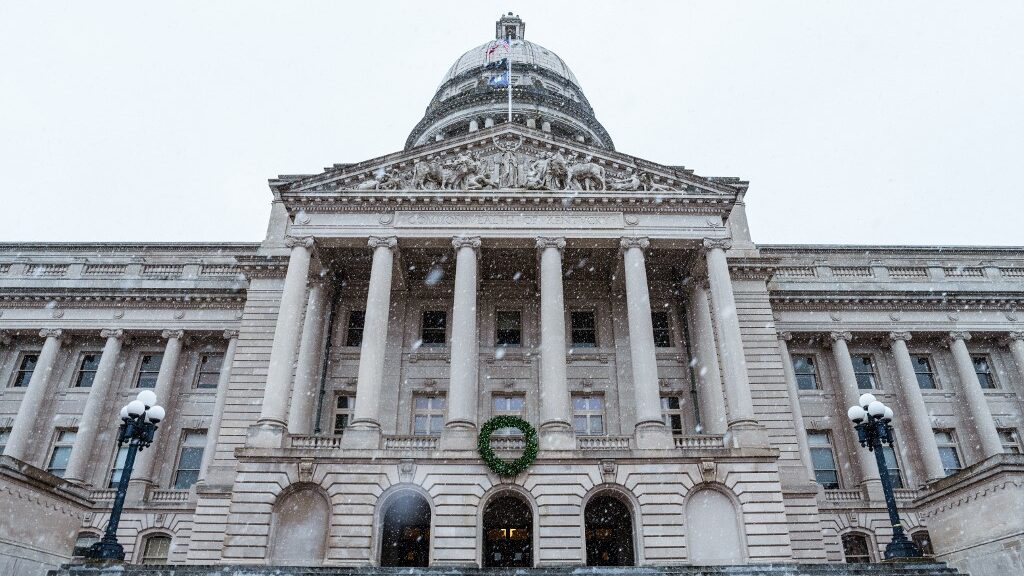 Kentucky state representatives have voted to approve sports betting in the Bluegrass State but a stiff challenge awaits in the Senate as previous efforts to bring sports betting in Kentucky have died in that chamber before.
Everybody's Doing It
Kentucky's latest sports betting bill, introduced by Republican State Representative Michael Meredith, has narrowly crossed the state-mandated three-fifths voting threshold via a 63-34 vote in favor of sports betting.
Estimates are that mobile and retail sports betting would generate $23 million for the state's tax coffers with that money used to support regulatory and compliance costs, a fund for problem gambling, and the remainder earmarked for the state public pension system.
"This does create a regulated marketplace for sports wagering, taking sports wagering in Kentucky out of the shadows, out of the darkness, and moving it into the light," said Meredith.
No Economic Benefits Are Seen
The rationale for supporting sports betting legislation in Kentucky mirrors what legislators in other states have said – it's being done anyway so why not tax it?
It is hard to argue with that argument as Kentucky residents are fleeing to neighboring states like Illinois, Indiana, Ohio, West Virginia, Virginia, and Tennessee which all have regulated sports betting. Others will use offshore sportsbooks or even local bookies but there is little doubt that Kentuckians are getting down and Kentucky is not getting the benefit of all that action.
"You literally just have to drive across the county line or cross the river to go take part in their programs," Meredith said.
---
Senate Showdown Looms
Because 2023 is an odd-numbered year and Meredith's legislation is a revenue-producing bill, the state constitution mandates there must be three-fifths approval in both chambers. And although it has won approval in the House, the Senate will prove to be more difficult as it has been a graveyard for similar legislation in the past.
Senate Majority Floor Leader Damon Thayer, an advocate of sports betting legislation, acknowledged it will be a battle to win approval in the Senate and said, "But first thing's first, I want to try to get it out of committee." However, not everyone is a fan and anti-gambling groups are far from silent on the topic.
Republican Rep. Chris Fugate said: "This is not legislation that Kentucky can be proud of. This is not good for Kentucky. It's not good for families. It's not good for people. And I really hope and pray we get to see some legislation that will bring jobs into east Kentucky and to the rural parts of this state."
"Predatory Gambling"
A conservative group called the Family Foundation issued a statement that said any sports betting bill reflects "a massive expansion of predatory gambling at a time when Kentuckians can least afford it."
"On the heels of a much-publicized vote to ban gray machines because of legitimate concerns of the proliferation of predatory gambling that harms Kentucky families, it is shocking that the same legislative body would turn around and vote for an even larger expansion of predatory gambling through sports betting," the Family Foundation's statement continued.
Regulatory Entity & Fees
If approved, the Kentucky Horse Racing Commission would regulate and wield authority over sports wagering operations in the state. Each of Kentucky's nine horse racing tracks would be allowed to accept sports bets and align with up to three sportsbook platform providers for retail and online sports wagers. The racetracks would be required to pay an initial licensing fee of $500,000 coupled with a $50,000 annual renewal fee to operate.
*Bookmakers Review will continue to monitor this story and update our readers as events unfold.
---