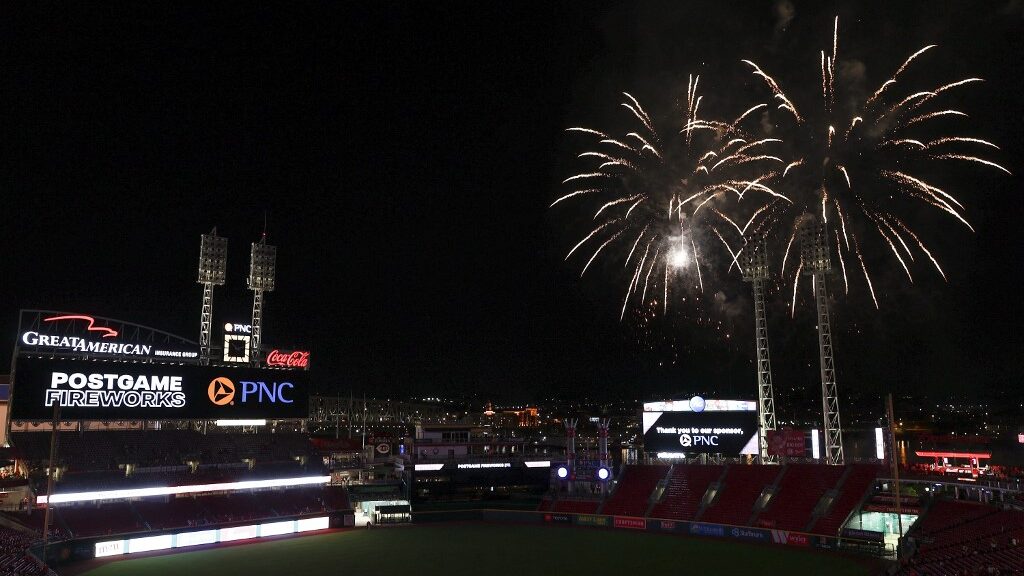 Sports betting in Ohio will finally arrive on New Year's Day for those who have been intently waiting for the launch of online and retail sportsbooks in the Buckeye State.
A Long Time Coming
After several starts and stops, Governor Mike DeWine signed House Bill 29 into law last December. It had been a three-year process to get the bill to the governor's desk and he was more than happy to put his pen to paper.
But getting the product to market was not going to be expeditious and the January 1st, 2023 target date was firm because, in the interest of fair play to all of the operators, both the retail and online sportsbooks were mandated to launch simultaneously.
"We finally came to a compromise where no one has an advantage," said bill co-sponsor Adam Miller, D-Columbus.
"The casino and racino have their opportunity, the teams and the league are going to have their opportunity, the bars and restaurants are going to have their opportunity. And it's going to benefit education and veterans' groups in a really substantial way."
PLAY NOW: $25,000 Free-To-Play NFL Contest: BMR's 2022 Pick'Em Pool Opens for Registration
Ohio Senator Kirk Schuring (R-Jackson Township) was one of the few who voiced a ray of hope that the target date would be moved up.
"We want to get this up and running as soon as possible, but we're building a whole new industry. We're hoping it can be done sooner [than 2023]."
Regardless of how optimistic Schuring was, it appears now as though those hopes have been dashed and there will be no sports betting in 2022 in the Buckeye State.
Place Your Bets
Unlike many other states that have launched online and retail sports betting platforms, Ohio will not only have all the operators turn their respective switches on at the same time but it will also coincide the opening with the famous ball drop in Times Square.
That's right, when the clock strikes midnight and the calendar advances into the New Year, it will be legal for Ohioans to place their bets at 12:00:01 AM.
Ohio Casino Control Commission (OCCC) Executive Director Matt Schuler told the commission last week, "The common sense way that we can do this with absolute clarity is that once the ball drops in Times Square, sports gaming can commence."
The sports betting legislation includes the operation of up to 25 online and 40 retail sportsbooks. But there will also be a license for kiosks in which bars, restaurants, truck stops, and convenience stores, to name a few, will be able to operate.
Protection for Problem Gamblers
There will also be a self-exclusion portal that will allow customers to opt out of any betting platform.
The goal is to have this mechanism in place before sports betting launches so that any self-identified problem gambler will not succumb to the blizzard of advertising that will blanket the market once it goes live.
The Ohio Casino Control Commission's Chief Technology and Gaming Officer Chris Fleenor said, "Our hope is to get that up and running at least a month in advance of sports gaming so that people can do so before they're barraged by advertisements."