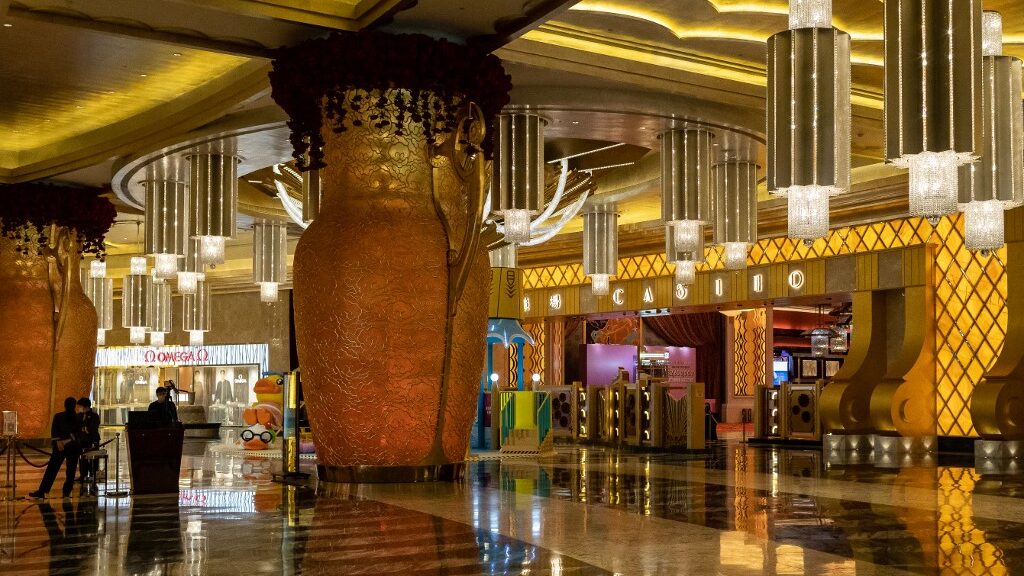 It has been a confluence of events that have crippled the mightiest gambling destination on the planet and with contracts expiring on the six gaming entities, one of the three American concerns may be given its walking papers.
PLAY NOW: $25,000 Free-To-Play NFL Contest: BMR's 2022 Pick'Em Pool Opens for Registration
---
Will China Allow Macau to Rise Again?
China's Zero-COVID policy has devastated the Far East's gambling mecca and the mainland doesn't seem all that concerned. When coupled with the crackdown on gambling junkets ferrying high-rollers from mainland China to the tiny island, the effects have been debilitating for the local population who rely on the gaming industry to feed their families.
The pre-pandemic gaming numbers were staggering for an island consisting of over 650,000 people, approximately the same as Las Vegas, but only 45 square miles versus Sin City's 136 square miles. At its height, Macau's gaming revenue was six times that of Las Vegas but that number has plummeted due to the dictates of the Chinese government.
Suncity chief Alvin Chau, aka the "Junket King", was charged with money laundering, fraud, and operating a criminal enterprise for bringing wealthy mainlanders to Macau where it is alleged money was being laundered from China to outside destinations. This was a public shot across the bow and a warning to anyone who was engaged in the same profession.
But taking a heavy-handed approach to junket owners and those involved in the industry will substantially reduce or eliminate a supply chain that was fertile ground for heavy hitters. Whether mainland China keeps the clamps on this market remains to be seen, but it is simply another indication that Macau's heyday is in the rearview mirror.
---
Seventh Bidder Could Spell Doom
The companies that pay the taxes and are responsible for creating the livelihoods enjoyed by those on the island face an uncertain future ahead of them on several fronts. First and foremost, a seventh bidder is competing for one of the six licenses due to expire at the end of the year.
There are currently six gaming entities operating in Macau with three of them being American companies. Sands China, MGM China, and Wynn Macau are all vying to renew their licenses at the end of this year as are the three Chinese gaming operators.
But a wild card has been tossed into the mix with Malaysian gaming giant, the Genting Group, having paid its $1.27 million fee to make a case for replacing one of the six operators currently invested in Macau.
China's Concerns Will Remain
Unless there is a story yet to be told or intrigue that hasn't been shared, the three Chinese concerns are virtually guaranteed to continue operating and have their licenses renewed for a 10-year term, unlike the 20-year pact in the previous agreement.
Therefore, the three American companies are likely fighting for their lives. Strained Sino-American relations are at the core of the issue and Genting may be viewed as a more amenable option to China.
Macau-based gaming analyst Ben Lee said, "Why would [China] let the Americans keep 50% of the gaming industry in Macau? I cannot see any good reason."
Genting is also in the process of completing a hotel on the island, although it is without a gaming license. However, should Genting wrest a license away from an American operator, that status could change rather quickly.
Bookmakers Review will continue to monitor this story and update our readers as events unfold.