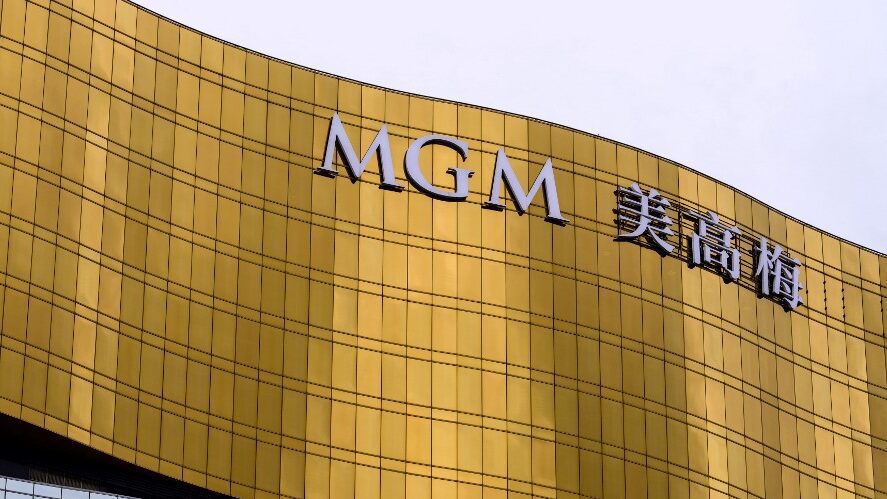 MGM China has taken the first step towards making a bid on a new casino license in Macau once their current license expires at the end of this year.
Bleeding Cash
There are a million reasons to bail out of the once-lucrative Macau gaming market, but there are billions of reasons to stay. Due to China's Covid Zero policy, the once bustling gambling mecca has morphed into a lifeless shell of its former self. Casinos are quiet and every day they remain so is a day that costs them millions of dollars.
The gaming revenue is down a whopping 95% from pre-pandemic levels as the crackdown on visas from the mainland and a virtual halt to gambling junkets for high-rolling customers have put a stranglehold on tourism to the island.
Vitaly Umansky, an analyst at Sanford C. Bernstein, said, "You are stuck in this zero Covid situation where it's unclear when the government's actually going to do anything about it."
"The reality is right now there's nobody in Macau," Umansky said.
Most, if not all, of the casinos, are paying their workers out of pocket to sit home because when the storm breaks, the small island community will remember who took care of its workers and who did not. It will be a generational blunder that will haunt those offending companies moving forward and it is in every gaming company's best interest to play nice, especially with licenses expiring.
MGM Wants In
China's recent trend towards economic nationalism has the Western gaming companies more than a bit concerned. At its zenith, Macau's revenue was six times that of Las Vegas and with licenses expiring at the end of this year, it's time for all six casinos to determine if the market will ever come close to what it once was and will mainland China allow it.
MGM China Holdings Ltd. Is investing what amounts to $594 million into its Macau casino and license holder, MGM Grand Paradise. One of the requirements for any entity seeking a license is to have 5 billion patacas in capital, or roughly $600 million.
Pansy Ho, daughter of the late casino magnate, Stanley Ho, will serve as the corporate managing director and will receive 730,000 Class B shares and a salary of $8 million per year, as well as bonus compensation that could tally as high as $95 million over the 10-year license term. Another updated license requirement is that the managing director must be a resident and hold at least 15% of the stock of the company, up from the current 10%.
What the Future May Look Like
The new licenses will be awarded with the understanding that the six casino companies will make investments in areas other than gaming. Art exhibitions, tourism, supporting technological advancements, building theme parks, and a general community outreach that will benefit both the island and the mainland.
"There was tremendous growth until 2019 and, let's be honest, it is probably about time to control the market. Macau will have to change and be something else beyond gaming," said Pedro Cortés, a Macau-based leading lawyer who is an expert on gaming law.
"The overreliance on gaming is an old problem," he noted. "I think the government wants to reduce its importance and eventually abolish it. At least, the weight of gaming will have to diminish. In fact, if Macau could, it would have no gaming at all."