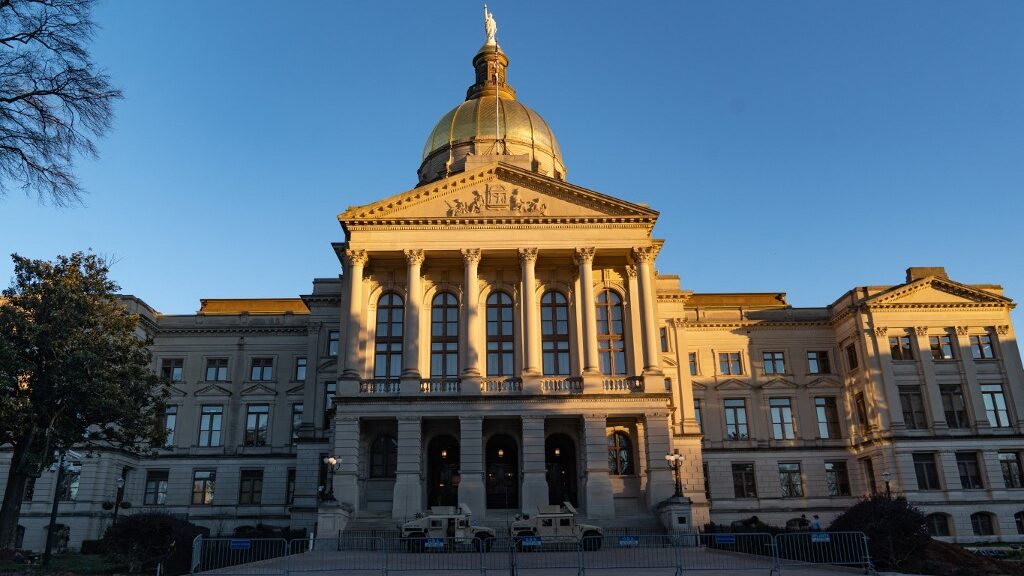 Sports betting in Georgia could finally become a reality now that one enterprising legislator found a legal loophole to get sports betting back on the front burner in the waning days of the legislative session since several sports betting bills in the Peach State have died on the legislative vine.
Soap Box Derby Hijack
The rules are clear in Georgia, additional language can be added to a bill as long as it is consistent with the state code governing the original bill. And in this case, we have what is essentially a ceremonial bill introduced by Republican Rep. Leesa Hagan of the 156th District declaring the Southeast Georgia Soap Box Derby as the state's official soapbox derby, as the host for the sports betting language added to it.
And how can a multi-billion-dollar industry's fortunes be tied with an innocuous kid's racing competition, you may ask? Well, they both involve sporting competition which is why 45 pages of additional language were added to a two-page article of legislative fluff.
It's a backdoor move to be sure but it is not all that uncommon as other bills have been facilitated in this workaround fashion. Nevertheless, it was not appreciated by Hagan and a few others who believed sports betting and an annual event for children should not reside in the same legislative bill.
Legislative Discontent
"I don't want my soapbox derby to be associated with sports betting, and I would request that you would strip my language from this," she told Senate committee members at Thursday's meeting. And she was not the only Georgia lawmaker voicing her displeasure as former Senate Majority Caucus leader, Mike Dugan, was also irate with the bold legal wrangling.
"When you hijack a soapbox derby and put sports betting on the back of it, every person that was on the fence in the state of Georgia has just picked a side of the fence," said Dugan. "It will not pass on the (Senate) floor and I think everybody in here knows it won't pass on the floor, and the damage you have just done to the sports betting industry by trying this is unfathomable," Dugan said.
What's Next?
The addition to HB 237 has now ostensibly become the bill's entirety, assuming Rep. Hagan's wishes have been granted and the soap box derby language is no longer included. As of this writing, we don't know the specific language in the bill but if it is similar to others that have been introduced then it would be run through the Georgia State Lottery with a 22% tax on sports betting revenue.
The bill emerged from the Georgia Senate Economic Development and Tourism Committee with overwhelming approval (8-1) and will now likely advance to a floor vote this week. Georgia House Speaker Jon Burns said at an Atlanta Press Club luncheon last week, "We have a 40-day session last time I checked, and we're going to have a 40-day session this year. We don't close the door on anything. We're going to continue to talk."
Sports betting has powerful allies in Georgia with not only the Speaker in favor but also the governor and lieutenant governor aligned for licensing and taxing regulated sports betting in the Peach State.
*Bookmakers Review will continue to monitor this story and update our readers as events unfold.
---