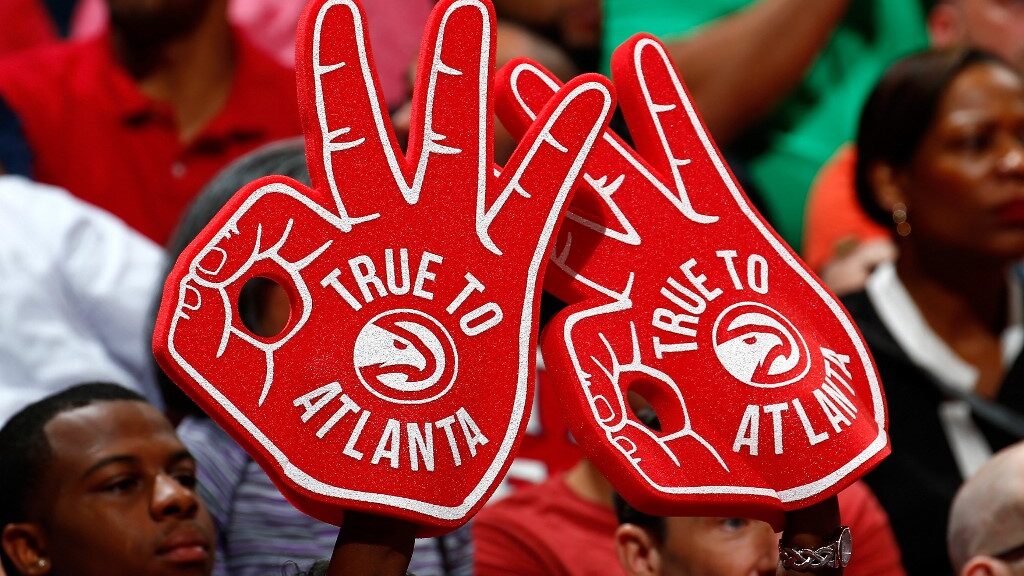 Lawmakers appear to be doing anything they can to get sports betting in Georgia regulated. They've introduced two very different bills with one goal in mind—legalize sports betting.
Something else that's noteworthy is that only one of the bills is getting the support of Georgia's professional sports teams and the Metro Atlanta Chamber of Commerce.
House of Representatives Sports Betting Bill
The House and Senate are taking different approaches. House Bill 380 is sponsored by State Representative Marcus Wiedower.
His plan would provide two different types of sports betting licenses, in contrast to previous sports betting bills.
Up to 16 Type 1 licenses would be given to businesses that would offer online sports betting services, according to the proposal.
A second type of license, called Type 2, would be granted to brick-and-mortar locations in Georgia that would provide on-site sports betting.
The legalization of sports betting in previous years has only applied to online betting. But the House bill would grant 16 total sports betting licenses to bet on:
Professional sports teams
The Masters Golf Tournament
The Professional Golfers' Association
Atlanta Motor Speedway
Georgia Lottery Corporation
Seven licenses would be reserved for betting firms such as DraftKings and FanDuel.
The Metro Atlanta Chamber of Commerce and Atlanta's professional sports teams are backing the House bill.
---
Senate Bill Includes Horse Race Betting
Meanwhile, the Senate committee held a hearing on Senate Bill 57, which includes horse racing as part of sports gambling.
The bill is sponsored by Senator Billy Hickman. It would authorize three horse racing tracks with betting statewide. "How many of you (in here) bet on the Super Bowl the other night?" Hickman asked during the committee meeting. "Well, I did." "I had to bet at an outlet in Tennessee in order to do it," Hickman said.
The majority of horse race betting in the United States takes place in pari-mutuel pools, where participants essentially compete against one another.
However, the Senate bill envisions fixed-odds wagering where the horse track or another company would have to assume the risk on the opposing side of a wager, enabling it to function similarly to other sports wagers and also fall under the lottery.
---
When Will A Vote Take Place?
While Alpharetta Republican Brandon Beach, chairman of the Senate Economic Development and Tourism Committee, has promised a vote on the Senate bill next week, a committee may vote on the House bill this week.
There is little doubt that online sportsbooks will be eager to operate Georgia betting sites, given the size of the state and the number of sports teams that have significant fan bases there.
Plus, it's home to many marquee events like the Super Bowl and National Championship games.
But for now, all people in the Peach State can do is wait. Lawmakers appear to be getting closer, and key stakeholders are coming out in support, so it seems inevitable that sports betting will be legalized in Georgia soon. Only time will tell.
---