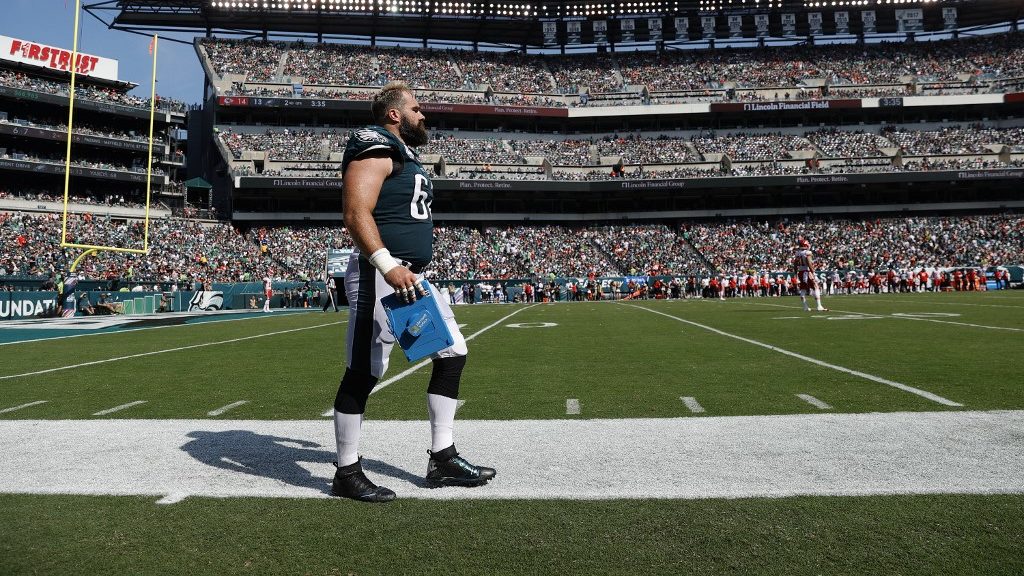 The US legal sports betting gold rush is showing no signs of slowing down. Companies are merging, being acquired, and partnering with others at a record pace. One such company taking full advantage is Genius Sports who have announced a trio of important partnership deals just this week.
It's not like Genius is pursuing companies to align with either. It is sports betting operators, leagues, and individual teams that are after what Genius Sports does best – data and fan engagement products that bolster the overall fan experience.
Last week, Genius Sports enhanced its relationship with Entain and BetMGM. This week, Hard Rock Digital, the Philadelphia Eagles, and one of the biggest names in the US legal sports betting scene, PointsBet signed separate deals to bring Genius into their fold and ultimately "empowering sports to capture, manage and distribute their live data and video, driving their digital transformation and enhancing their relationships with fans."
Hard Rock Digital Gets Valuable Data
It is no secret in the US legal sports betting world about the importance of reliable, up-to-the-minute data to a betting brand. Hard Rock Digital this week signaled their seriousness in developing their mobile brand with a multi-year agreement with Genius Sports.
Genius will immediately start providing Hard Rock with their complete sportsbook solutions suite, including official sports data from tens of thousands of events per year, customer acquisition and retention tools, and fan engagement solutions. Real-time stats, proprietary, and critical Next Gen Stats, and their official sports betting data feeds will also be a part of the multi-year deal.
Mark Locke, CEO at Genius Sports, on their latest deal, said: "This partnership with Hard Rock Digital will provide millions of customers with immersive and highly engaging live betting experiences, powered by the highest quality official data. Across each step of acquisition, engagement, and retention, we provide our partners with a unique value proposition that is transforming fan experiences and the entire sports, betting, and media landscape."
Philadelphia Eagles Get Fan Enhancement
For the Philadelphia Eagles, their Genius Sports tie-up is more about enhancing the overall fan experience by engaging their loyal fans with the up-to-date game and individual player stats. Statistics have become a crucial part of a fan's overall experience and Genius Sports, the official provider of NFL data will be there for the club.
The majority of the "fan engagement work" will be done at the Eagles home, Lincoln Financial Field. Genius real-time betting odds, league-wide scores, and individual player statistics will appear on Genius Sports branded screens in and around Lincoln Financial Field. Genius Sports will also be the provider of some unique Eagles-centric betting promotions fans of the team can use with any one of the Eagles' sportsbook partners.
Catherine Carlson, Senior Vice President, Revenue and Strategy, Philadelphia Eagles, commented: "Tapping into and utilizing Genius Sports' cutting-edge technology at Lincoln Financial Field will contribute to the world-class experience that we always seek to provide our fans on game day.
We would like to thank Genius Sports for leveraging their industry-leading data platform in this way and for driving innovation that is creating a more enhanced game experience for fans everywhere."
PointsBet Strengthens Relationship with Genius Sports
PointsBet has been on an impressive run to the top-tier legal sports betting platforms in the US and bolsters their platform with an announcement that they have further developed the existing relationship with Genius Sports.
PointsBet now gets Genius Sports' full range of official sportsbook data, content, and fan engagement solutions including for NFL, NASCAR, and EPL, building on a streaming partnership agreement in place between PointsBet and the data provider.
"PointsBet is committed to providing the fastest and most comprehensive in-play betting experience, and we look forward to enhancing those capabilities by expanding our partnership with Genius Sports," said Johnny Aitken, CEO of PointsBet USA.
"This partnership demonstrates the inherent value of official data and its ability to revolutionize the sports betting experience around the world," said Mark Locke, CEO of Genius Sports. "We are thrilled to expand our long-standing relationship as we continue to keep PointsBet powered with the fastest, most accurate sports data available."
No Stopping Genius Sports?
Armed with the exclusive rights for valuable NFL data and having created the industry-changing Next Gen Stats, there seems like there are no stopping Genius Sports. 3 deals in one week speak to the value of having Genius Sports in a providers' portfolio.
More partnerships are on the way for one of the world's preeminent data providers. The quicker the better for those hoping to make a name for themselves in the exploding US gambling scene. Expect Genius Sports to take full advantage of the growing competition within the US market.