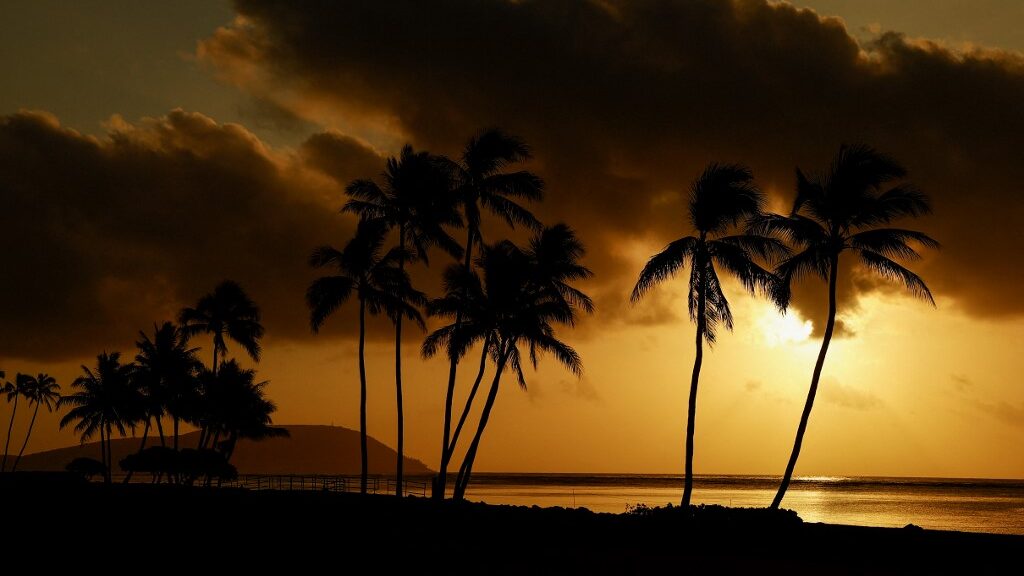 Hawaii is one of only two states with no legal gambling of any kind but if one lawmaker has his way, that will soon change.
Booking in O'ahu
There is plenty of gambling going on in Hawaii but none of it is legal. It is estimated that there are over 7,200 gambling dens, many of which are connected to crime syndicates and drug lords. And while all those illegal dollars are out of the purview of the taxman, so too is the money being whisked to other gambling destinations like Las Vegas where Hawaiians spend roughly a billion dollars per year.
And because of that, state representatives John Mizuno and Rep. Daniel Holt, are endeavoring to sponsor a bill that will create sportsbooks and card rooms in the state.
"These game rooms are unregulated," Holt said. "They often have to do with drugs and prostitution as well. By having a legal avenue to express their willingness to play these poker games we are going to get the tax revenue."
"Being practical and knowing that these things are taking place on our streets every day. To make like we are introducing something new is false. We are taking an industry that is being unregulated and putting it into regulation and benefiting our communities at the same time," Holt added.
Putting Ex-Cons in Charge?
The legal sports betting and poker rooms being suggested would be small, privately owned entities that would keep all of the money earned on the island, thereby eliminating the national and international gambling companies.
"The reason we are concerned about DraftKings, FanDuel is we don't want a mainland corporation coming in and just taking all the money," Mizuno said.
But politics and business make strange bedfellows as evidenced by Mizuno bringing in convicted felon, Eric Ford, as an advisor on the proposed bill. Ten years ago, Ford served 20 months in the federal lockup for heading an illegal gambling operation in Kona.
Ford and his codefendant in that case, Kendale Limahai, are affiliated with Oregon's Full House Poker and have started their own enterprise, Rise Hawaii Gaming. Ford has suggested that if convicts were to run either a sportsbook or cardroom they must be native to Hawaii as long as their previous convictions weren't for tax evasion.
"Have to be local, have to be born in Hawaii, have to be a 35-year resident in Hawaii to go for this license," Ford said.
Doubts and Concerns
Not everyone is enamored with ex-cons running sportsbooks and poker rooms. Former Honolulu Police Deputy Chief John McCarthy said the biggest concern with felon bosses would be the self-monitoring aspect and if they could be trusted to police themselves.
"You need these people to be above reproach, and be able to follow the rules and, you know, do what's right," McCarthy said. "And these two with their past criminal records have obviously proven that they can't follow the rules."
Governor Josh Green has listened to the proposal and remains open-minded. "We need revenue for our state but the revenues if you are not careful do come from those who are tending to have economic problems or challenges," Green said. "So I'd like to be careful."
Bookmakers Review will continue to monitor this story and provide our readers with updates as they unfold.