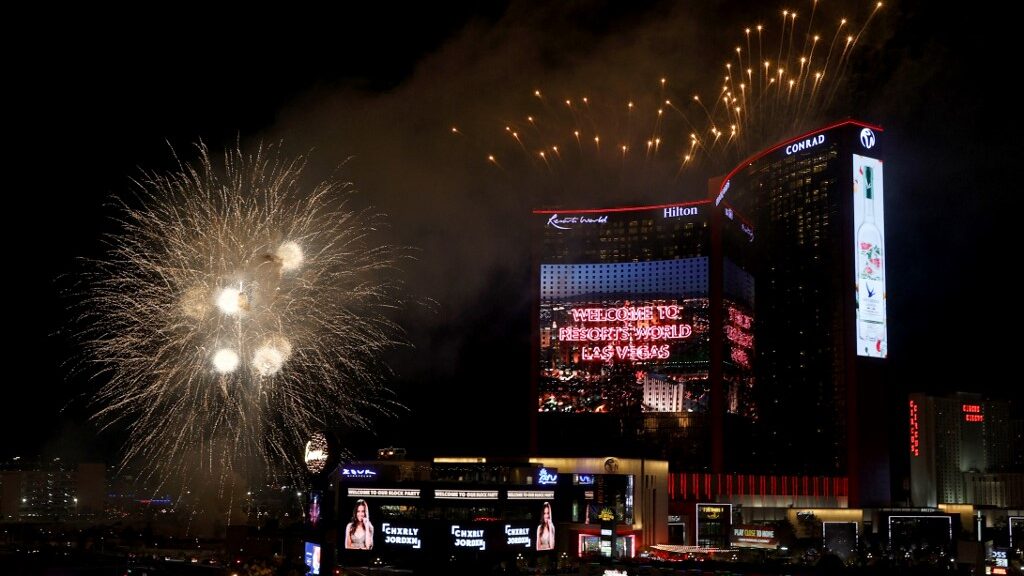 It won't happen overnight, but casinos are warming up to the idea of going cashless.
So much of our economy revolves around cashless transactions already, that it is only natural that in-person gambling would follow suit!
PLAY NOW: $25,000 Free-To-Play NFL Contest: BMR's 2022 Pick'Em Pool Opens for Registration
Resorts World Trendsetter
Resorts World Las Vegas, the first built-from-the-ground-up mega-casino on the Strip since the Cosmopolitan was completed in 2010, swung open its doors in June at a cost of $4.3 billion.
As you would expect, there will be no shortage of casino attractions, with 117,000 square feet of gaming space housing over 1,400 slot machines, 117 table games, a poker room with 30 poker tables, and high-limit areas as well.
As the most expensive resort casino ever built in Las Vegas, virtually everything is state-of-the-art, including the way customers transact at the slots and the tables.
Before you old-schoolers begin to grumble that cold hard cash is the only way you roll, no need to worry because going cashless is just an option, not a requirement at Vegas's newest gambling palace.
---
Gaming Play
Gaming Play is Resort World's cashless system and there are several ways to load the digital wallet. Customers can either deposit cash at one of the NEO kiosks or the RW player services desk.
For those that don't even want to touch money, they can enroll in Sightline's Play+, which will allow customers access to load their wallet via a bank account, credit card, debit card, or PayPal account.
All customers need to do after that is play wherever they like by either presenting a digital or physical loyalty card at the tables or entering their phone number at the slot machine of their choice.
It's that easy and chances are more Las Vegas casinos will be looking at the cashless option as well.
---
COVID Caused Cashless
The global pandemic saw the world adopt social distancing guidelines, mask mandates, and several rounds of vaccinations. And although we have returned to a new normal, there are still lingering effects, and one of them is keeping our hands clean and sanitary.
It didn't take COVID-19 for most of us to know that money is dirty. It passes through thousands of hands and we don't know where those hands have been, but we can only imagine.
Therefore, it's not surprising that more and more people want to have as little to do with physical cash as possible. And thus, the demand for cashless arrived.
Chris Justice's Opinion
Chris Justice, president of Global Payments Inc., said, "COVID was one of those catalysts that really sparked the cashless conversation in gaming."
Justice went on to elaborate, "I think operators are seeing better results, even with the fact that we might see a second year in a row of record revenues, from those who have cashless as a solution.
The pendulum is still going back to the fact that consumers don't want to stand in line, don't want congested spaces, and don't want face-to-face conversations."
Jacob Lanning's Comments
Jacob Lanning, senior director of business development for payments at International Game Technology (IGT), said:
"There are additional potential customers in the pipeline who are interested in deploying this technology over the coming months and years."
"This is a competitive space. There are a lot of companies looking to provide solutions."
According to Lanning, six Station Casinos will be employing IGTPay cashless gaming systems in their Las Vegas properties.