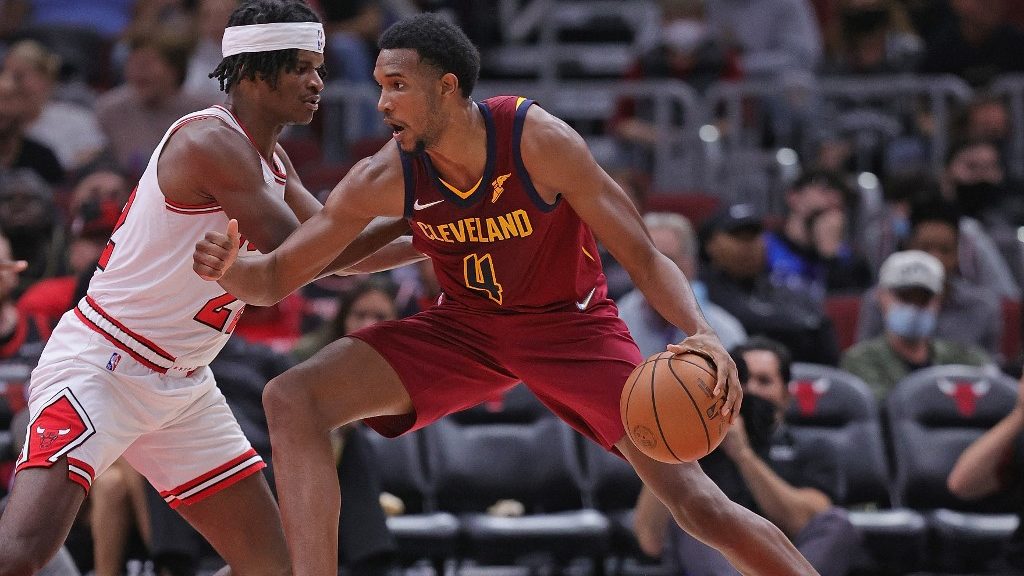 A new jurisdiction met a new betting provider on Wednesday with the announcement of the latest in a string of partnership deals being consummated within the US legal sports betting industry. Yet-to-be-launched Fubo Gaming Sportsbook signed its first partnership deal in the yet-to-be-launched state of Ohio on Wednesday thanks to a deal with the NBA's Cleveland Cavaliers. The multi-year deal marks the first partnership deal between Fubo Gaming and an NBA team.
"We're thrilled to have our first NBA team partnership with the Cleveland Cavaliers, an innovative sports franchise known to have one of the most passionate fan bases in the league," said Scott Butera, president of Fubo Gaming. "This partnership is a natural extension of our overall goal to deliver sports fans dynamic and engaging experiences with the teams and sports they love."
The Ground Floor
Getting in on the ground floor of the Ohio legal sports betting scene has to be seen as a huge coup for Fubo Gaming. Ohio figures to be one of the biggest markets in the country with its 11.7 million residents (7th largest in the nation) and its complement of pro and elite-level college sports teams, including the Cleveland Cavaliers.
Fubo Gaming gets a jump on valuable brand awareness in the market despite not having a mobile or retail sportsbook up and running. Fubo's platform is expected to go live in Q4 of this year, likely at the end of 2021. Fubo appears confident that they will be able to launch when Ohio does indeed go live with the legalization of their own sports betting platform.
"Even if the actual legislation is on the way to being passed, you get value by getting in the market early," Fubo Gaming president Scott Butera said in an interview. "It's good that we can get kind of a head start on an emerging market, as opposed to an established market where we're sort of making up for some lost ground."
What's in It for Fubo
As mentioned, brand recognition is an enormous part of Fubo's motivation for aligning with the Cavaliers. The multi-year deal gives the sportsbook a huge visual presence at the home of the Cleveland Cavaliers, the Rocket Mortgage FieldHouse starting this season.
Exposure on TV, radio, social channels, and the Cavs' GameDay+ app are natural spin-offs of the partnership agreement. The company also becomes the title sponsor of a Cavs' in-app prediction contest which will drive traffic to the site once it is up and running.
What's in It for the Cavs
The buzz phrase around sports teams' rush to align with sports betting providers is "fan engagement". Sports leagues and teams have been eager to heighten fan interaction and betting on games seems to be a prudent and proven strategy to do so.
The Cavs get a sportsbook with not only a passion to drive and promote the team brand, but also has a TV network that could further bring attention to the now-iconic Cleveland sports franchise.
"We couldn't be more excited to align our Cavaliers brand with Fubo Gaming, a company that shares a mutual passion for innovation and as we like to say, who are 'obsessed with finding a better way' in such a new and rapidly-evolving sports gaming category," said Shelly Cayette, Cleveland Cavaliers senior vice president, global partnerships. "We are proud to team up with Fubo Gaming and help bolster their brand presence across the greater Cleveland region, all over Ohio, and with our fanbase for many years to come."
The Race
The race is officially on for market share in Ohio, which figures to be one of the most exciting markets coming on board in the US this year. Fubo gets a jump on the much-anticipated market and aligns with one of the state's most beloved teams.
We are going to hear a lot about Ohio in the next few months with legalization seemingly imminent and the inevitable partnership deals between their pro sports teams and betting providers hoping to make a splash in the potentially massive market.