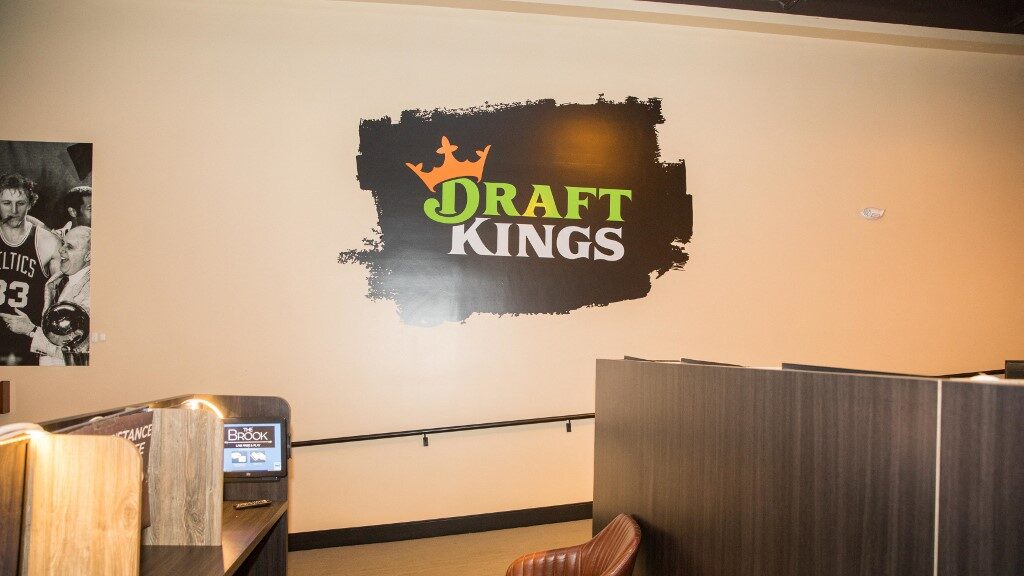 The Casino Queen in East St. Louis, Illinois has now added a sportsbook to its facility, and DraftKings is in charge of the brand-new 6000 square foot sports betting venue.
The Queen Makes Book
The Casino Queen has been in operation for nearly 30 years but until recently it has not had a sportsbook attached. However, that has all changed now that DraftKings operates the latest and most luxurious addition to the former riverboat turned inland casino located along the Mississippi River.
Former NFL great and member of the Greatest Show on Turf, Marshall Faulk made the first bet ever in the DK Sportsbook by betting $100 on the St. Louis Cardinals to win their Opening Day game against the Pittsburgh Pirates on April 7th.
The new book boasts a 60-foot video wall coupled with a roomful of high-def television monitors as well as 30 betting kiosks and the obligatory VIP section for high rollers and special events.
Marc VanDerWeele, General Manager of the Casino Queen, said, "The atmosphere through the March Madness tournament so far, the highs and lows, to be able to bet on sports and come in and watch games, just a new experience."
Illinois Rakes While Missouri Waits
Illinois hopped aboard the sports betting bandwagon in March of 2020, one of the earliest states to adopt legal sports betting in the United States.
While sports betting has reaped millions upon millions of dollars into the coffers of the Prairie State, its neighbor directly across the river continues to dawdle while its denizens flee across state lines to bet on sports in one of Illinois' many sportsbooks or via one of its mobile betting apps.
Webster University professor Jack Croghan said, "That means there are revenues being generated just on the other side of the Mississippi River. Those revenues end up going to the state in the form of taxation of those gambling revenues."
"That incremental revenue for the state is very compelling and could be put to use in a way that the state desires to use that revenue," he added.
Missouri Representative Phil Christofanelli, an advocate for sports betting in the state said, "We're increasingly seeing people in the state of Missouri who is leaving and going to those other states to place sportsbook bets, and that means we're seeing money and tax revenue leave the state, money that would ordinarily go to schools."
But the sports betting push got much stronger in Missouri when its professional teams released a joint statement, all in support of sports wagering in the Show-Me State, which read, "Each of our organizations supports the legalization of sports wagering in Missouri as a way to increase engagement with our fans and provide a fun and exciting new way to enjoy sports and root for our teams. We also believe that sports wagering will generate a significant new source of tax revenue for Missouri."
The Chiefs, Cardinals, Royals, Blues, as well as a few others, are all eager to collaborate with and reap the profits from their sports betting partners. And now that these heavyweights have publicly entered the political arena in favor of the long-deliberated legislation we can expect the political opposition to slowly fade and sports betting to become a reality in Missouri.