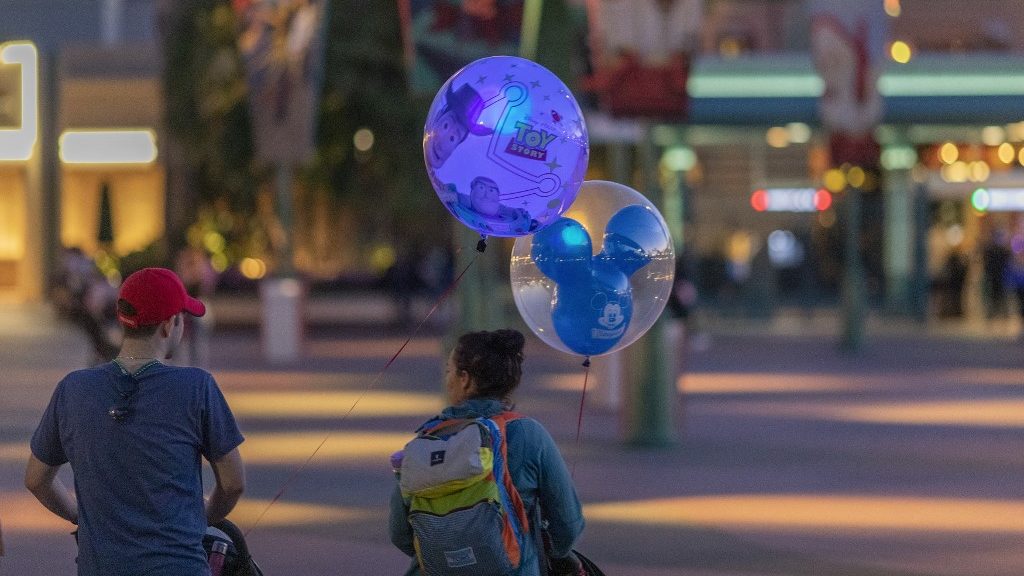 The acceptance of the legal sports betting industry has been swift, and it has been remarkable. Perhaps the biggest example of the paradigm shift in attitude toward legal sports betting is the rumors that Disney-owned ESPN has been at least peeking around the idea of licensing their name or even launching an ESPN-branded sportsbook.
Disney brass had been rather quiet on their plans for the potential launch of their own sportsbook until Tuesday when Disney CEO Bob Chapek didn't shoot down the idea but didn't go as far as endorsing it either.
"Certainly the world is changing, and [talent] deals going forward will have to reflect the fact that the world is changing," Chapek said Tuesday at an investor conference.
On the sports betting front, Chapek went on record saying: "Let's just say our fans are really interested in sports betting. Let's say our partners in the leagues are interested in sports betting, so we're interested in sports betting. Strategically, sports betting gives us the ability to appeal to a much younger sports fan who has a very strong affinity for those sports. So it's definitely a place we want to be."
A Bit of Background
It was just under a month ago that the Wall Street Journal reported ESPN, owned by the conservative, family-friendly Disney Corporation was looking for ways to cash in on the legal sports betting industry. It represented a shift in attitude from Disney, a previously vocal sports betting opponent and backer of a movement working against legal sports betting legalization in Florida.
According to the Journal, ESPN is simply looking for a licensing deal with sportsbooks for the ESPN brand. An actual ESPN-branded platform doesn't look to be in the works yet but aligning with one of the big players in the sports betting provider universe could be. The successful partner would be able to use ESPN's name for promotions and branding, with the potential of eventually launching an ESPN sportsbook.
At the time of ESPN's rumored initial interest in partnering with a sportsbook last month, a figure of $3 billion for a multi-year deal was being bantered about.
Logical Step
Media brands have quickly been lining up legal sports betting providers as partners. This difference is that none are owned by family-focused Disney. Fox Sports and FOX Bet and have been aligned for about a year, NBC and PointsBet are partners, CBS and Caesars have deals in place and Bally's purchased Sinclair Broadcasting last year and has since moved to rebrand all Sinclair stations to the Bally's name.
ESPN has quietly already been working with sports betting companies Caesars and one of the DFS giants in providing odds and betting content on their broadcasts. Sportsbooks have also had a hand in sponsorships for a few of ESPN's high-profile events like MMA cards.
The question seems to be what kind of structure a partnership deal will take. "There's a long way between embedded into the ESPN business model and licensing the name out," Disney CEO Bob Chapek said.
Potential Suitors
Early potential suitors included Caesars, who have had a hand in seemingly every sports betting deal the last couple of months and one of the two DFS behemoths operating in the US legal sports betting scene. In the last month, Rush Street Interactive has also emerged.
Analyst firm Eilers & Krejcik, on the potential of Rush Street joining the ESPN family, said: "There's logic to a [deal between the two]. BetRivers has struggled to make a dent in markets where it doesn't have a big retail casino gaming presence and ESPNBet would surely change that."
Traditional Reluctance
It was in 2019 that former chief executive Bob Iger poured a little cold water on the idea of ESPN and Disney getting in the sports betting game "by facilitating gambling in any way." More recently, however, new CEO Bob Chapek admitted that ESPN was "starting to take some pretty big steps along that way."
It appears to be all about the money and gambling's major gold rush continues to be an intriguing way for ESPN to increase revenue. Chapek has told investors at a conference Tuesday to expect an "aggressive" push by Disney into the sports betting space.
Don't bet against him, and definitely don't sleep in ESPN and Disney's attempts to become a major player in the US legal sports betting scene sooner rather than later.