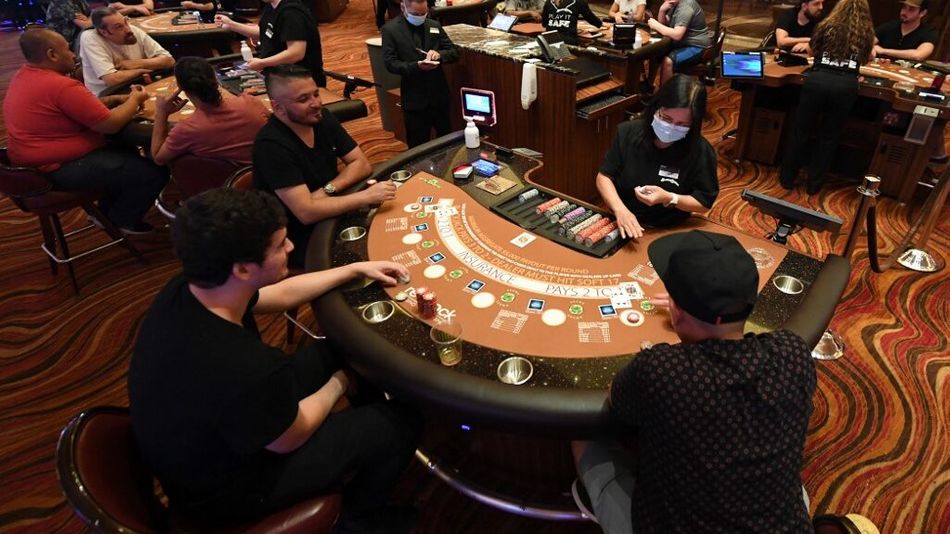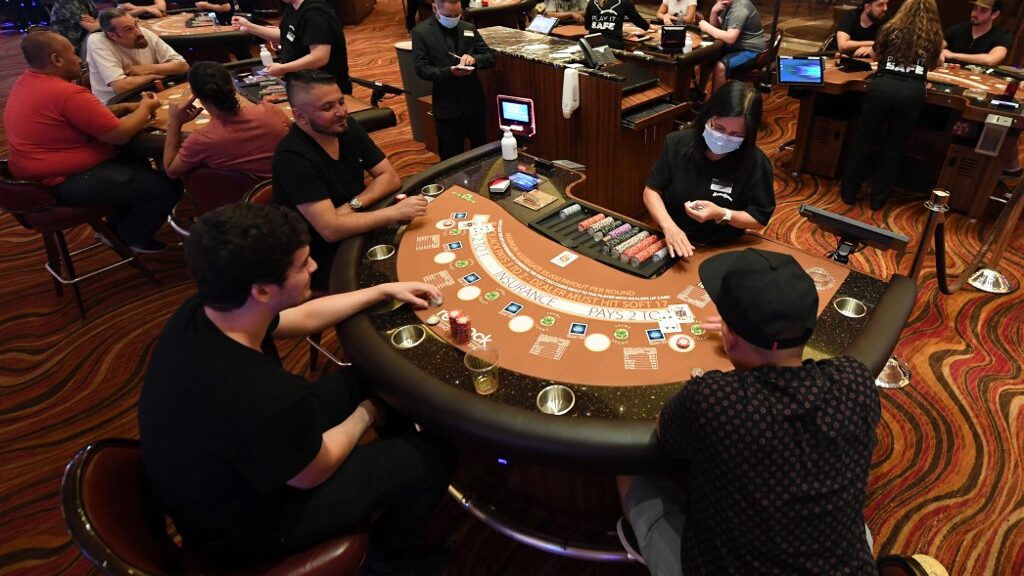 Virginia recently approved its first casino, the Hard Rock Bristol, but inflation coupled with rising gas prices and higher interest rates could all contribute to the delay of more casinos in Old Dominion.
Hard Rock Bristol Stakes Claim
The legendary Hard Rock brand has been tapped as the first to operate a casino in the state of Virginia and the first vestiges we will see of the upcoming gambling palace will be with the temporary placeholder being constructed and expected to welcome customers in July of this year.
And while the Hard Rock mobile sports betting app launched in Virginia back in March it has recently been reported that their retail sportsbook will be up and running in the temporary facility when the doors swing open this summer.
"We can't wait to welcome sports fans from across the region to our retail sportsbook location in Bristol," said Allie Evangelista, president of Hard Rock Hotel and Casino Bristol, in the release.
"The Hard Rock Sportsbook mobile app will be an extension of our Bristol property, allowing sports fans to continue their legendary entertainment experience throughout Virginia."
"We're excited to expand Hard Rock Sportsbook to Virginia and proud to offer more gaming options on the sports Virginians love on our easy-to-use mobile platform," said Marlon Goldstein, executive managing director, and CEO for Hard Rock Digital, in the release.
"We're looking forward to the opening of our retail sportsbook in Bristol this July and providing Virginia sports fans with an unparalleled integrated entertainment experience."
Caesars Danville Delayed
Although the Hard Rock Bristol appears to be going off without a hitch, storms are brewing for the Caesars project in Danville. What was originally supposed to open in 2023 will now more likely be available to the general public in 2024. The Danville casino was expected to be the largest and most expensive, costing an estimated $500 million for Caesars to build.
Robert Livingston of Caesar's Virginia gave Danville City Council an update on their half-billion-dollar casino and resort. "We've seen supply chain issues and other market forces that continue to wreak havoc on pricing. But none of this has altered our commitment to Danville, which remains as strong as ever."
But the delays are not due entirely to the economic downturn and supply chain breakdowns. It seems the finishing plant that is currently on the site has issues from a bygone era that have to be addressed today.
"Apparently, back in the day, if there was something that needed to be capped off, they said 'Let's just pour some concrete in the hole.' So, we're digging up a lot of concrete on that site.
"We remain confident that this project will open its doors in 2024. And we will share a revised target for opening as soon as we feel confident enough to make that decision," Livingston said.
But getting the hotel/casino built is one thing while staffing it is another. According to Livingston, there will be approximately 1300 workers hired to maintain the facility not to mention the construction jobs created in the interim.
"There's a misconception that we are going to hire all of the dealers from our other resorts around the country. That's not how it's going to work. We are going to hire people here and train them to be dealers.
The vast majority of the positions will be staffed by people from Danville," Livingston said. "We're going to look for upbeat, positive people; and we're going to train them on how to work at a casino."