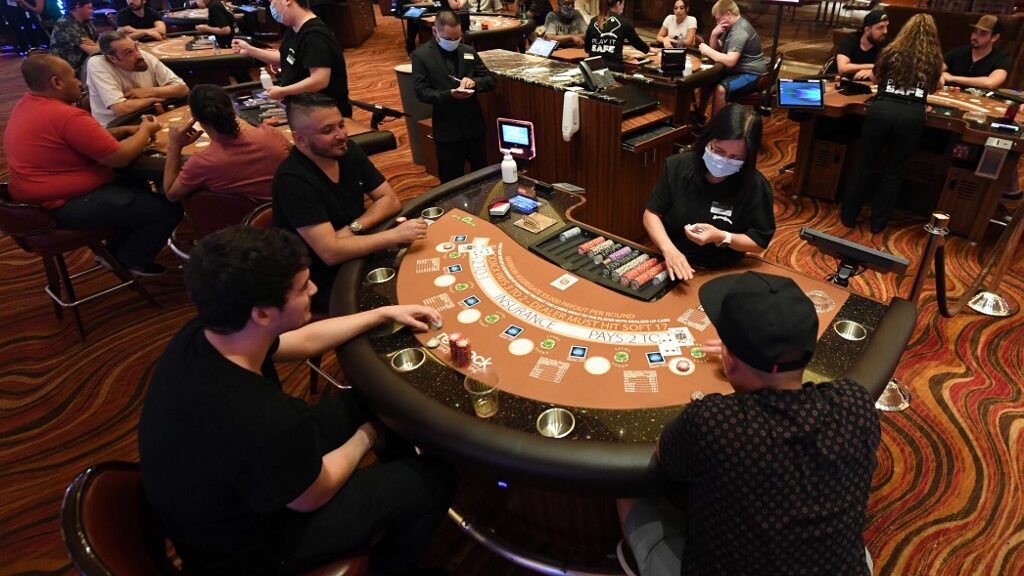 The Borgata Hotel & Casino is not resting on its laurels despite outpacing the other eight Atlantic City casinos in February. The new boss says a renovation is needed and it will be happening sooner than later.
New Sheriff in Town
It's been 10 years since the Borgata has had any major renovations to its hotel rooms but that will soon change with the advent of their new president, Travis Lunn. The 48-year-old Lunn has been at the helm since early January and replaces Melonie Johnson, whose tenure at the Atlantic City casino was brief after being appointed president in April of 2020. Johnson will return to her previous position as president and chief operating officer of MGM's National Harbor casino in Maryland.
But Borgata's status as the top dog in AC is tenuous as the Hard Rock and the Ocean Casino Resort are also making inroads in capturing a majority market share. Nevertheless, Lunn welcomes the competition and applauds his competitors' efforts.
"I think that's a healthy thing for us, for the greater overall Atlantic City," said Lunn. "A rising tide carries all ships; I'm a believer in that. This destination could use some reinvestment, and so to see Hard Rock come in and reinvest, and Ocean reinvest in their product, is something I'd leverage.
"I look at Borgata and say, 'What do we need to do to stay relevant and stay competitive?'" he said.
Hotel Upgrades
In addition to the renovation of the hotel's rooms, there will also be cosmetic changes to the gaming floor with 300 to 400 new slots arriving and increased table game tournaments. As for creating more activity, there will be sports betting tournaments as well, which will ultimately bolster foot traffic in the casino itself.
But the hotel room enhancements are tops on Lunn's list for now. "That to me is a clear priority. As the market leader, we need to be best in class in our room product. Right now, we have quality, but are we relevant? Do we have the latest amenities inside our rooms? That's on my shortlist to address."
"I already have $10 million that I intend on spending on the slot floor to update the product that we have available," he said. "Our guests come in looking for a certain gaming experience, and we currently don't offer some of the product that our competitors offer."
The Borgata is one of MGM's signature casinos and having the backing of an international brand allows Lunn the luxury of investing in his property while others without deep pockets must compete on a much more frugal budget.
"There's capital available for us to reinvest in our product," he said. "Part of what I see my job as is to go fight for those dollars."
The Borgata has been the market leader in Atlantic City since opening in 2003 and won $1.1 billion last year from its customers which was double what the Hard Rock did, its closest competitor. But the gap is expected to narrow which is why Lunn wants to be proactive rather than reactive in the resurgent gambling community.
Visitors to Atlantic City can expect to see more attractive promotions to get them through the doors and it won't only be the Borgata trying to woo them. All of the casinos are expected to up their respective games now that the leader in the clubhouse has upped theirs.