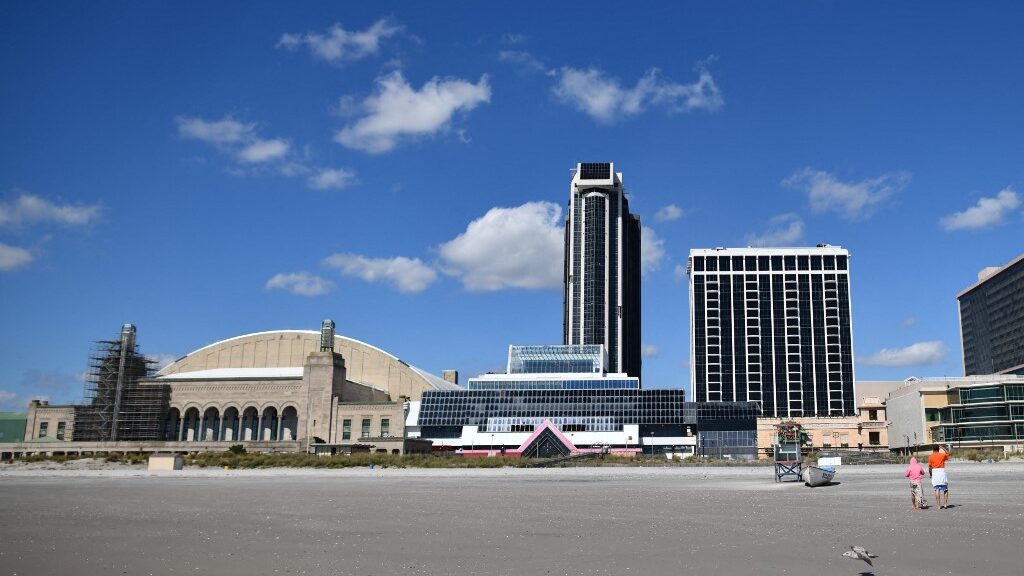 The February numbers have arrived and the news is nothing but good for Atlantic City casinos. The collective revenue was far above last year and business is nearing pre-pandemic levels as March Madness approaches.
Back to Normal…Almost
As the government mask mandates have come to a close around the nation and "social distancing" is a term that already feels a bit archaic, the world is mercifully returning to normal. And if you're wondering whether people are embracing their new-found freedom then all you need to do is review the surge in business at the Atlantic City gambling palaces.
According to the latest February metrics, Atlantic City casinos showed a 43 percent increase in revenue over February of 2021. And what's even more optimistic is that the $212.4 million collectively won last month by the nine AC casinos was just three percent less than February of 2020, before the pandemic became an all-consuming, financially crippling force of nature…or to put it more accurately, a foreign bio lab.
Jane Bokunewicz, director of the Lloyd Levenson Institute at Stockton University, an academic entity that studies the Atlantic City casino industry, said, "Popular holiday weekends such as Presidents' Day and Valentine's Day, and waning public concern for public health threats related to COVID-19 may have given a boost to brick-and-mortar gaming figures. Further relaxation of pandemic-related precautions nationwide gives us hope that spring 2022 will return operators to a pre-pandemic operating environment."
As for the sports betting and online gambling sector, Atlantic City casinos and the three-horse tracks that offer sports betting showed an increase of over 29 percent from last February. Joe Lupo, president of the Casino Association of New Jersey and the Hard Rock casino, stated, "The Casino Association of New Jersey is very pleased with the industry's performance this past month."
Lupo also referred to February 2022 as "one of the best months the industry has had since our casinos reopened in 2020. We attribute this growth in part to the warmer weather we experienced at the Jersey Shore after the record snowfall in January."
Borgata Leads the Way
The Borgata had the distinction of generating the highest revenue in February of all Atlantic City casinos with $94.3 million which includes online gambling and sports betting. The Hard Rock took second at $44.7 million, followed by the Ocean Casino Resort ($30.8 million), Tropicana ($26.1 million), Harrah's ($19.5 million), Caesars ($19.1 million), Resorts ($13.3 million), Golden Nugget ($12.9 million), and Bally's rounded out the field with $12.1 million.
As for the online specific gambling entities we see that Resorts Digital won $38.5 million followed by Golden Nugget Online Gaming ($34.9 million), and Caesars Interactive NJ ($10 million). As for the sports betting scene throughout New Jersey, the total handle was over $985 million which was an increase of over $240 from last February.
Although New Jersey had been routinely breaking online sports betting records, the mobile launch in neighboring New York in January saw the Garden State's five-month streak of a billion or more in sports betting handle was snapped in February. According to the New Jersey Division of Gaming Enforcement, the state's retail and online sportsbooks reported $985.6 million in bets, a nearly 27 percent dip from January.