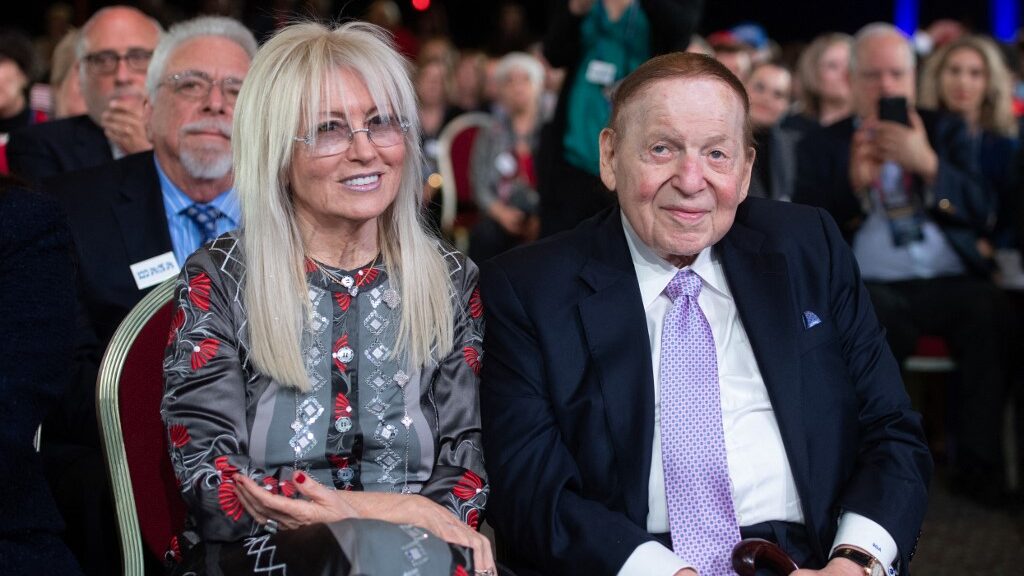 Texas has always been known for doing things big, Texas-style as they say, but casino gambling has not been on that list until recently.
The strong evangelical base that resides in the Lone Star State has historically dissuaded politicians from bringing casinos or even Texas sports betting. But gambling tycoons and their lobbying groups appear to be tipping the balance of power in their favor.
Money Talks
In Texas, as in many states, Republicans and Democrats see things quite differently but every now and again there is an issue or a cause that unites the disparate groups. And nothing says peace, harmony, and kumbaya like good old-fashioned American green, which is precisely what has tipped the scales in favor of casino gambling.
Miriam Adelson, the wife of casino magnate, the late Sheldon Adelson, has a net worth of over $36 billion and has donated $1 million to Governor Greg Abbott, who not so surprisingly has come around to appreciating what a Las Vegas-style casino would mean to locales like Dallas and Houston.
Adelson is the largest shareholder of the Las Vegas Sands Corp. political action committee that gave more than $2 million to campaigns in Texas over the last year while hiring 89 lobbyists in the state.
Big Bucks Coming From Everywhere
But Abbot and Lieutenant Governor Dan Patrick are not only getting buckets of cash from Adelson but some other high-profile, deep-pocketed donors as well.
Among them are Tilman Fertitta, owner of the Golden Nugget Hotel and Casinos along with the Houston Rockets, who donated $500,000 to Abbott and $200,000 to Patrick, and Dallas Cowboys owner, Jerry Jones, who sent the same amounts, $500,000 and $200,000, to Abbot and Patrick, respectively.
In addition to all of this influx of power and money, Texas has also seen the arrival of the Sports Betting Alliance, a group comprised of sports betting platforms as well as professional sports franchises and the leagues in which they participate, that has registered 20 lobbyists of their own in Texas.
"Most other states are there," said Mark Jones, a political scientist at Rice University in Houston. "Texas is a pretty extreme outlier in terms of our complete lack of casino gambling."
Bipartisan Support for Casino Gambling
When powerful lobbying groups with endless amounts of money to spend on a cause come knocking, the politicians eventually answer the door as long as they are being financially massaged in the process.
And that is precisely what we have seen in Texas as the Christian Evangelical element is rapidly dwindling as a political force versus the pro-gambling factions that have inundated Texas campaigns with cash to those politicians who have become increasingly sympathetic to their cause.
Furthermore, a survey from the Hobby School of Public Affairs at the University of Houston in January revealed 75 percent of Texans would vote "yes" on a resolution filed by Democratic State Senator Carol Alvarado, that would bring Vegas-style casino resorts to major metropolitan areas like Dallas and Houston as well as allow sports betting.
Texas Sports Betting Should Go Next
The same case for casino gambling in Texas has been made in just about every other state contemplating the introduction of gambling in one form or another – its citizens are driving across state lines to give their money to neighboring states, so why not keep the money in-house?
And we know that once casino gambling comes to Texas, the wheels will be greased for online sports betting. The same mega-donors, along with their silky smooth-talking lobbyists, and big-money PACs will take a second lap around Texas's political circuit with precisely the same talking points and ultimately, the same results.
Casino gambling, followed by online sports betting, is coming to the Lone Star State, and it's not a matter of if but when.
Bookmakers Review will continue to monitor this story and provide updates to our readers as events unfold.
---