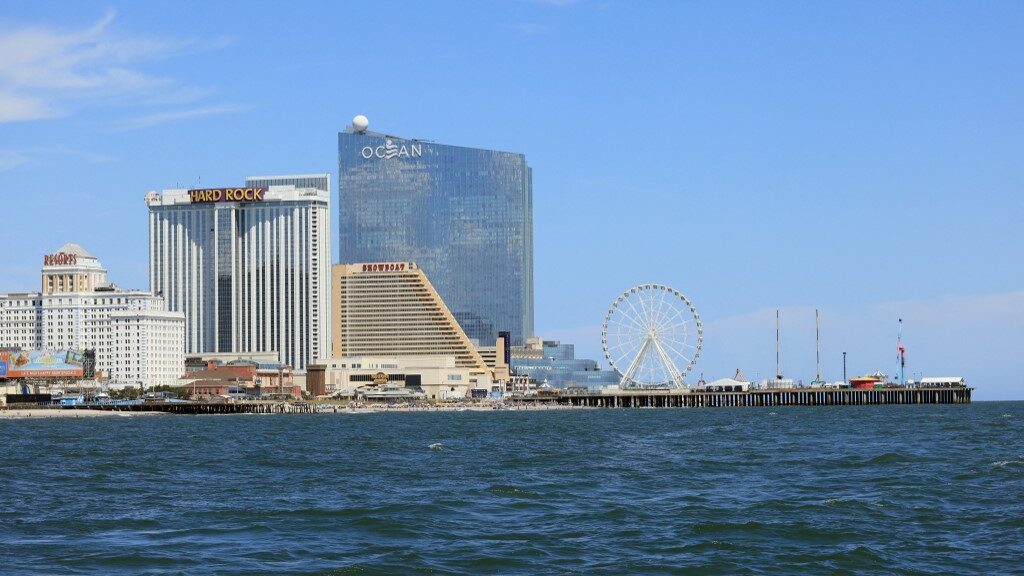 Contrary to New Jersey sports betting, Atlantic City's nine casinos experienced a collective decline of nearly 15% in their gross operating profit in the first quarter of this year compared to the same period in the previous year. That's according to the latest data released by the New Jersey Division of Gaming Enforcement.
In the casino industry in Atlantic City, the term "gross operating profit" refers to earnings before interest, taxes, depreciation, and other expenses. It is a widely accepted measure of profitability in the Atlantic City casino industry.
The casinos reported a total operating profit of $135.4 million during the first three months of 2023. This figure represents a decrease from the previous year's first-quarter profits, which exceeded $159 million.
Individual Casino Results Are Mixed
When it comes to individual casino results, the results are mixed:
Bally's went from a significant loss of $6.8 million in the first quarter of last year to a small profit of $88,000 in the first quarter of 2023.
The Ocean Casino Resort saw a 27.6% increase in profit, reaching $23.6 million.
Harrah's experienced a profit growth of over 21%, reaching $19.2 million.
Caesars' profit increased by more than 7% to $11.3 million.
On the other hand:
Resorts went from a profit of $527,000 in last year's first quarter to a loss of $284,000 this year.
The Borgata's profit decreased by over 50%, reaching $22.8 million.
Hard Rock's profit declined by 17.5% to $22.2 million.
Tropicana's profit was down by 15.3%, reaching $16.7 million.
Finally, Golden Nugget's profit was $4.8 million, which was lower than the $5.6 million profit it made during the same period in 2022.
Casinos Facing Higher Costs
James Plousis, the New Jersey Casino Control Commission chairman, acknowledged that the casinos are currently facing increased costs. These expenses include higher wages per a groundbreaking contract agreed upon last summer, which extended to various employees such as housekeepers, bartenders, beverage servers, and porters.
"Compared to the first quarter last year, the casino hotels are employing more people, and a progressive labor agreement was reached," Plousis said. "These steps are emblematic of an industry that is preparing for growth and success."
Mark Giannantonio, president of Resorts Casino and of the Casino Association of New Jersey, also attributed the lower earnings to inflation.
Not All News Are Bad in Atlantic City
Gross gaming revenues in the Atlantic City market have been inconsistent for more than two years. Meanwhile, revenues from land-based gaming are either declining or staying the same.
But sports betting and New Jersey online casinos have seen tremendous growth on a statewide level. Jane Bokunewicz, faculty director of the Lloyd D. Levenson Institute of Gaming, Hospitality, and Tourism (LIGHT) at Stockton University, told Play NJ that better days are ahead.
"If first-quarter, net-revenue performance gives us a first look at the upcoming tourism season, then we should expect to see continued efforts from operators as they seek to find their stride in managing the resurgence in consumer demand, the lingering labor shortage, and the higher cost of labor – all of which are likely to impact the revenue/expense balance of the industry in coming months."
---