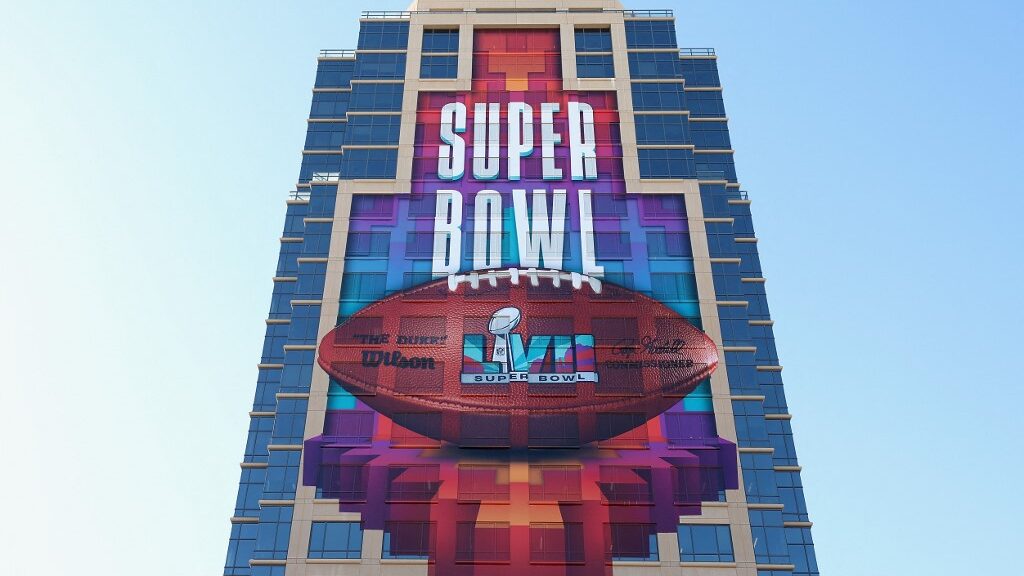 The players haven't even taken the field for Super Bowl LVII and records are already falling. According to the American Gaming Association (AGA), more than 50 million Americans are expected to wager on the game in some capacity, which would represent a 61% increase year over year. They're forecasting that 1 in 5 American adults will place a bet on Sunday's NFL championship game between the Philadelphia Eagles and the Kansas City Chiefs.
GeoComply handles nearly all of the online betting traffic for the US sports betting market. The company verifies a customer is in a location where such bets are legal.
After recording more than 550 million geolocation checks during the NFL playoffs, the group is predicting record-setting volume for this year's Super Bowl. Why? That number is up 50% from the same period last year.
---
Which States Will Place the Most Bets?
A California-based independent analytics company called Eilers & Krejcik Gaming Research focused their study on legal wagers only and the states that are expected to bet the most on Super Bowl Sunday. The top 5 include:
Nevada ($155 million)
New York ($111 million)
Pennsylvania ($91 million)
Ohio ($85 million)
New Jersey ($84 million)
These are the states expected to account for the majority of the overall Super Bowl Sunday sports betting revenue, which is projected to top over $1 billion this year. 10% to 15% of that amount is expected to be bet live once the game starts. Same-game parlays would contribute 15% to 20% more.
The AGA projections were not based on their study.
---
What's Fueling the Increase?
Since last year's Super Bowl, four states have added sports betting – Kansas, Maryland, Ohio, and Massachusetts. But that's not the only factor boosting betting numbers for this year's big game. The AGA also points out two things:
Traditional wagers are expected to pass casual bets. Traditional bets are those placed at a retail sportsbook. In contrast, casual is defined as "with friends or as part of a pool or squares contest." They're expecting a 66% increase in traditional wagers when compared to 2022.
34% of NFL fans say the expansion of sports betting makes "watching an NFL game more enjoyable."
Prop bets may have something to do with that. The first prop bet ever to be offered during a Super Bowl is believed to have come from Caesars. It posted 20-1 odds that defensive lineman and goal-line running back William "the Refrigerator" Perry would score a touchdown for the Chicago Bears in the 1986 Super Bowl. He did, and it started a craze that continues to grow in popularity.
Circa Sports operations manager Jeff Benson told the Associated Press, "I think you have a ton of people that want just to bet the props – they don't really care who wins; that's really a way for them to enjoy the game," Benson said.
And AGA President and CEO Bill Miller added, "Every year, the Super Bowl serves to highlight the benefits of legal sports betting: bettors are transitioning to the protections of the regulated market, leagues, and sports media are seeing increased engagement, and legal operators are driving needed tax revenue to states across the country."
---