Texas Sports Betting Sites in 2022
Is Sports Betting Legal in Texas?
by Bookmakers Review I Updated June 28, 2022
Anyone based in Texas will need to visit an offshore sportsbook to place bets on the NFL, NCAAF, NBA, MLB, and other popular leagues.
The Lone Star State does not currently permit local sportsbook apps to launch. Some ambitious lawmakers have introduced sports betting bills, but they have failed to gain enough support.
Texas may eventually legalize sports betting, but in the meantime, you can visit reputable sites such as:
Each of the sportsbooks offer attractive betting odds, lucrative bonuses and fast payouts.
Read on to learn more about the legal situation for sports bettors in Texas.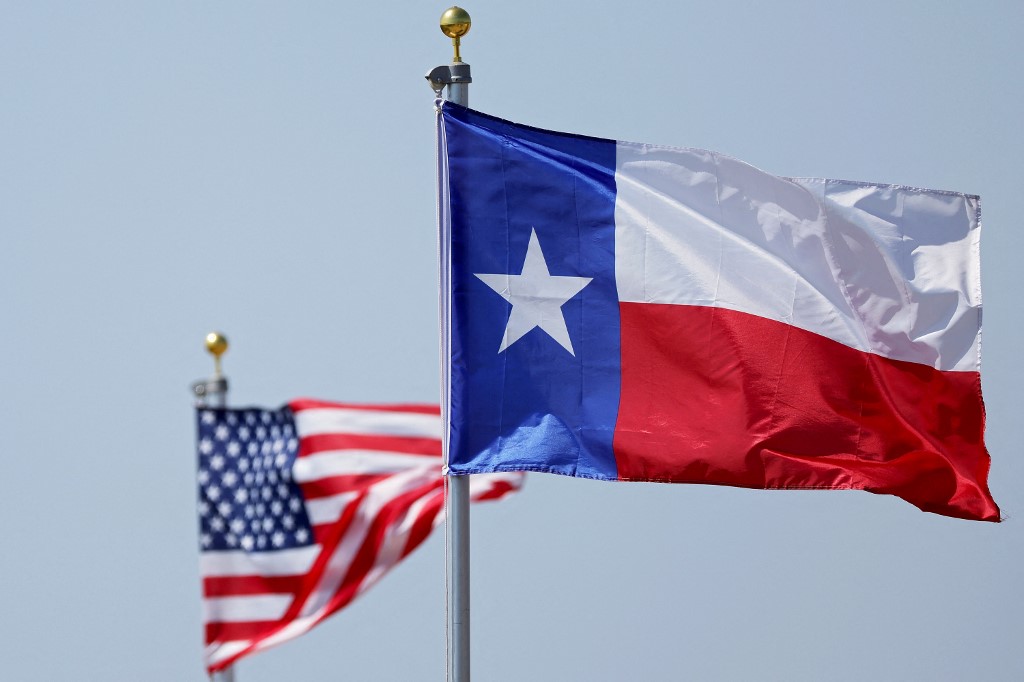 Texas Sports Betting: Legal Situation
More than 30 states have now legalized US sports betting. However, conservative lawmakers have fiercely resisted attempts to do so in Texas.
In 2019, Rep. Eddie Lucio III – A Democrat representing Brownsville – filed a sports betting bill called H 1275. As there are no land-based casinos in Texas, it sought to legalize online sports wagering in the Lone Star State. However, the bill died in committee.
There have been a variety of additional bills attempting to legalize sports betting but they have all fallen short. The list includes:
The most recent attempt (HB 1121) was killed off in 2021 by a consortium of lawmakers led by Lieutenant General Dan Patrick, who is a staunch opponent of sports betting. That means the issue is now tabled until 2023, at the earliest.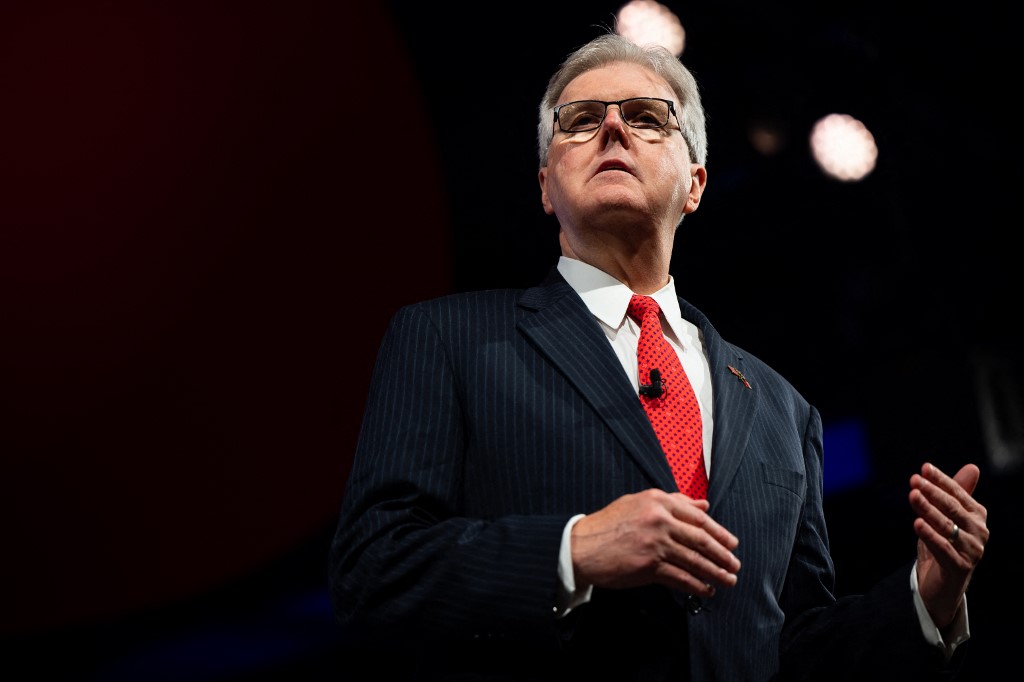 Texas Sports Betting Developments
This timeline highlights recent developments:
June 2022: Reports suggest that Texans are driving growth in the Louisiana sports betting industry.
May 2022: BetMGM becomes the official sports betting partner of the Houston Astros.
April 2022: Beto O'Rourke, the Democrat gubernatorial candidate, endorses legal sports betting, arguing that Texas is missing out on billions of dollars in revenue.
March 2022: Austin FC president Andy Loughnane throws his weight behind legal sports betting and claims the Dallas Cowboys also want it to be legalized.
February 2022: Cara Gustafson, spokesperson for the Texas Sports Betting Alliance says "we believe that the voting threshold is there to pass this law in 2023."
January 2022: Sports betting attorney Daniel Wallach claims Texas voters would favor sports betting. "If you present it to the voters in the right way, it's going to pass."
November 2021: Las Vegas Sands Corporation begins a lobbying campaign to legalize
July 2021: Lieutenant General Dan Patrick puts an end to any attempts to legalize sports betting, so the matter is officially shelved until 2023 at the earliest.
February 2021: BetMGM, DraftKings and FanDuel join forces to create the Sports Betting Alliance of Texas, a lobby group.
January 2021: Rep. Harold Dutton unveils HB 1121.
Texas Sports Betting Market
New York quickly became the largest legal sports betting market in the United States after the first mobile apps launched in January 2022. In less than four months of trading, New York sportsbooks handled $6.27 billion in wagers. They held $425.2 million in revenue and paid $217 million in taxes to the state.
Texas has a population of 29.5 million, compared to just 19.8 million in New York. Its GDP is also larger than New York's and the Lone Star State is full of passionate sports fans, so it would easily become the largest state in the country for legal sports betting.
Dave Forman, senior director of research at the American Gaming Association, estimates that Texas is missing out on $1.3 billion per year in tax revenue by not legalizing sports betting.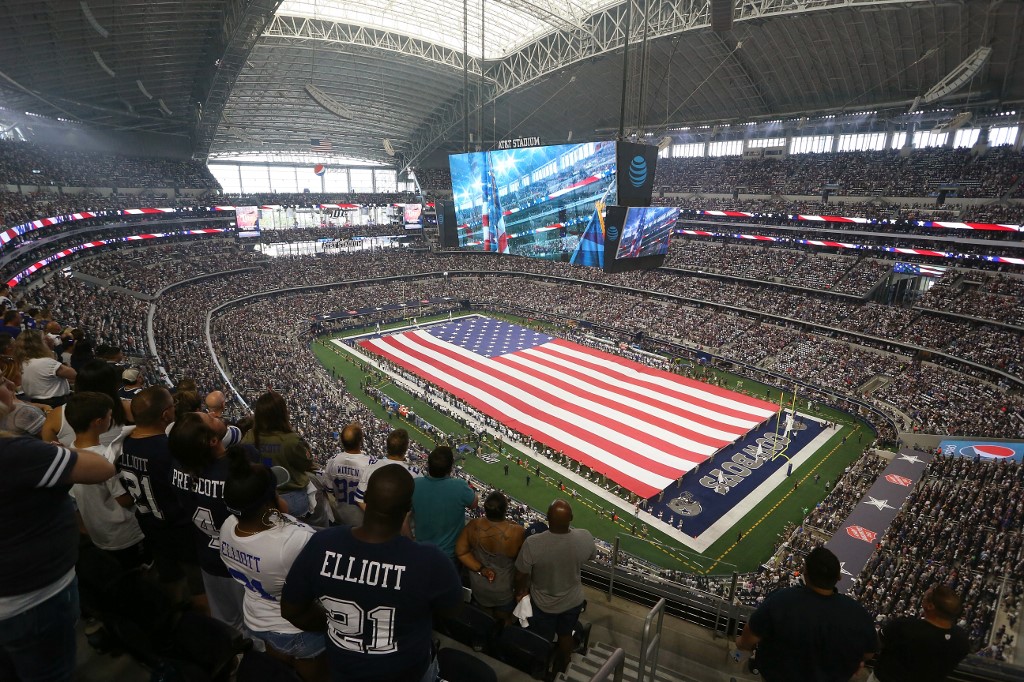 How to Bet on Sports in Texas
Sports fans in Texas can visit offshore sportsbooks such as Bookmaker, Heritage Sports, BetOnline and Bovada to place wagers.
It is legal for you to do so. However, offshore sportsbooks do not fall under the jurisdiction of the Texas authorities or the federal authorities.
For that reason, you need to choose reputable, trustworthy sportsbooks that can be relied upon to pay out on time. That is where we can help. Choose one of the best sportsbooks and you can start betting on your favorite teams today.
Key Features of the Best Texas Sportsbooks
These are the key features to look out for when choosing an offshore sportsbook in Texas:
Sportsbooks with a Trustworthy Reputation
Your first goal is to find a trustworthy, reputable sportsbook. There are lots of unreliable, dishonest operators based offshore. They will lure you in with promises of large bonuses and amazing odds, but they will then simply fail to pay out when you win.
That will not be an issue if you stick to the legit bookies that hold A+ ratings from BMR. These betting sites are listed at the top of the BMR Sportsbook Rating Guide. They have been grading wagers fairly and paying out on time for more than a decade.
Quick and Secure Sportsbook Payouts
The best sportsbooks will process your sportsbook withdrawals within a couple of hours. You can then receive same day payouts via crypto, or quick withdrawals if you go for a bank transfer or an e-wallet. They provide secure, dependable payouts, so you never have to worry about the status of your funds.
Competitive Betting Odds
The name of the game is to earn a profit when betting on sports. That means you need to find bookies that regularly provide above average odds, which is offered by reduced juice sportsbooks.
For example, Heritage Sports offers odds of -108 on either side of spreads and totals, which is a 20% discount on the industry standard -110 odds. It is also very quick to release odds, making it popular with sharp bettors.
Abundance of Wagering Options
The best sportsbooks allow you to bet on more than 25 sports. That includes professional sports such as the NFL and college games from the NCAAF. They also take bets on:
Politics
Entertainment
Novelty markets
Financial markets
Esports
Virtual sports
They cover leagues from around the world. You should find hundreds of betting odds on individual games, including player props and game props. You should be able to buy and sell points. You should also be able to place:
Teasers
If bets
Reverse bets
Progressive parlays
Futures
Live bets
User-Friendly Interface
The top sports betting sites are easy to navigate. You can find games with ease and place bets quickly. They are reliable, so you won't need to worry about them crashing at an inopportune moment.
You will also find beneficial features, such as stats, bet builders, early cash out and potentially live streaming. They offer optimized mobile betting sites to make it easy to wager while you are on the move, and their desktop sites are neat, clear and uncluttered.
Helpful Sportsbook Customer Service
The top sportsbooks offer multilingual customer service, 24 hours a day. You can call to speak to an agent, use live chat or send an email. You should receive an instant response, without having to wait on hold, and the answers should be succinct and helpful.
Sportsbook Bonuses and Promotions
The best offshore sports betting sites that welcome bettors from Texas give out large sportsbook bonuses and promotions. You should receive a large deposit match when you sign up, with reasonable rollover requirements. They also give you:
Reload bonuses
Rebates
Free bets
Odds boosts
It's also common to enjoy other bonuses on an ongoing basis that require exlusive sportsbook promo codes, and they run competitive loyalty programs.
Texas Sports Betting FAQs
Is sports betting legal in Texas?
Sports betting is not currently legal in Texas for business operators, but good news, players are able to place bets with sportsbooks. A consortium led by Lieutenant General Dan Patrick killed off the last sports betting bill, meaning the matter is now officially shelved until 2023 at the earliest.
Texans can place bets at overseas sportsbooks such as BetOnline, Bookmaker and Bovada.
When will sports betting be legal in Texas?
There is no chance of a sports betting bill going before the Texas legislature until the 2023 session opens. The last attempt to legalize sports betting in the Lone Star State was unsuccessful in 2021, which imposed a two-year hiatus on further efforts. Check out our Texas sports betting guide for more information.
What are the best sportsbooks in Texas?
There are no locally operated sportsbooks in Texas, so you will need to venture offshore. The best sportsbooks that accept bettors from Texas are Heritage Sports, Bookmaker, Bovada and BetOnline. You can read the BMR reviews of these popular bookies to see which one appeals to you.
Is it safe to play with sportsbooks in Texas?
It is perfectly safe to place bets at the sportsbooks that have received A+ ratings from the team at BMR. Bovada, Bookmaker, BetOnline and Heritage Sports all accept customers from Texas. They have flawless security records, and they have been paying out on time for many years, so we recommend them to Texas bettors.
What are the differences between regulated and offshore sportsbooks?
Regulated sportsbooks are only available in certain states, and there are often limitations on what they can offer. For example, many are prevented from offering college sports betting and none can accept bets on politics.
Offshore sportsbooks are based overseas, so they can welcome customers from across the United States. Some are reputable and trustworthy, offering a high-quality service, and others are not, so visit BMR to find the best offshore sportsbooks if there are not regulated sites in your state.