Best NFL Sportsbooks
What makes a great NFL Sportsbook?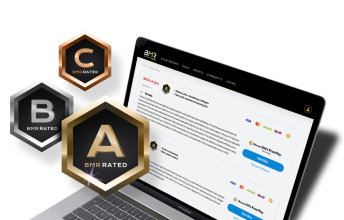 Top-Rated NFL Sportsbooks & Betting Sites 
It is vital that you choose a safe and trustworthy NFL sportsbook that will pay out any winnings you earn on time and in full.
Every one of the sportsbooks featured on this page has been thoroughly vetted and reviewed by the Bookmakers Review team.
We delved deep into their payout reliability, financial backing, sportsbook features, bonuses, and much more during our demanding review process.
Which Sportsbooks Release NFL Odds Earliest?
A+ rated Bookmaker and Heritage Sports release their NFL betting lines every Sunday evening.
By early Monday morning, premium sportsbooks will have a full betting menu to choose from including NFL full game spreads, money lines, halves, and quarters, and props.
Some sportsbooks are quicker than others to release their NFL Odds for the following week. This is where you can get a jump on the oddsmakers and exploit weak lines that haven't had time to adjust to the influx of money that will ultimately move the numbers.
Players who have a strong opinion on games can feast on early lines with their NFL Picks and predict which way the market will move throughout the week as betting volume influences the line. You can then fade the public by betting on unpopular teams at artificially inflated terms towards the end of the week.
Sportsbooks with the Best NFL Bonuses 
Every sportsbook under the sun will tout generous sign-up bonuses, but it is only worth claiming a welcome offer if it is provided by a legit, trustworthy site.
It is also important to look beyond the headline figure and assess the wagering requirements. For example, a 75% bonus worth up to $750 that has a 5x rollover requirement may be more appealing than a 100% bonus up to $1,000 that comes with a 14x rollover requirement.
You should also factor in additional offers, such as:
Reload bonuses
Odds boosts
Risk-free bets
Contests
Loyalty programs
These offers improve your chances of ending an NFL season in profit. Players can read about the incentives offered by each sportsbook in the dedicated reviews we have provided.
A+ rated BetOnline routinely offers targeted NFL bonuses to players throughout the season, so it is essential to stay on top of promotional schedules and visit Bookmakers Review throughout the season to find the most bang for your buck.
BetOnline often has the largest welcome bonuses and the broadest selection of additional promos, but Bovada also stands out for its low rollover requirements. There are some excellent bonus packages available at Heritage Sports and BetAnySports too.
Sportsbooks with the Biggest Selection of NFL Props
Bovada tends to offer the largest range of prop bets on NFL games. You will also find lots of NFL props at BetOnline, while Bet105 and Everygame also provide plenty of prop betting options.
It is helpful to find an NFL betting site that offers a strong selection of prop bets. That will give you a better chance of finding a wagering option that fits the way you expect a game to unravel.
Sportsbooks with the Highest NFL Limits  
Most professional sports bettors have had their limits cut at one point or another during their sports betting career, which is why you should consider sportsbooks that are known to have an appetite for professional bettors.
Bookmaker.eu has a reputation for accepting all action, and it bills itself as the sportsbook "where all the professional bettors come to play."
Pinnacle is another famous sportsbook that welcomes pros and sharp bettors.
Heritage Sports is popular with sharps too and is known for routinely accepting high limit bets.
Yet there is a difference between sportsbooks that accept professional bettors and those that welcome high rollers.
What Sportsbooks or Betting Sites Accept Large Bets? 
BetOnline and SportsBetting.ag are great options. They have a re-bet option, which allows you to continually place the same bet 60 seconds after initially placing it, meaning you can easily circumvent any maximum bet limits.
Some players consider "being limited" as a badge of honor.
You could also view it as a healthy sign that a sportsbook takes its risk management seriously. While some sportsbooks limit players, others might place a professional bettor on wagering delays until a manager can review and accept their action.
Sportsbooks with the Best NFL Teaser Options
Football teasers are extremely popular among sports bettors as they add points in your favor, making it easier for teams to cover the point spread. A conventional two-team six-point teaser pays –110 at most online sportsbooks.
Example of a common two-team teaser:
Packers –7.5 (teased to –1.5)
Rams +2.5 (teased to +8.5)
If you want a myriad of teaser and pleaser options then BetAnySports is one book you should check out.
A pleaser wager is essentially the opposite of a teaser – you give up points in exchange for a higher payout. For example, instead of teasing the Green Bay Packers from –7.5 to –1.5 like in the aforementioned example, the new line would be –13.5.
It has an extensive teaser menu that resembles more of a buffet, allowing you to create and build the teasers that suit you best, including the popular monster and sweetheart teasers which allow you to stack multiple teams together and increase the number of points of each teaser.
Sportsbooks with the Best NFL Parlay Offerings
Whether you prefer the standard two-team parlays or like to build them high on an NFL Sunday, Bovada has an ideal parlay menu for those that like to shoot for the moon. As you may already know, Bovada caters to small and big bettors alike and has a sterling reputation in the sports betting industry.
What are the Key Dates for the 2022 NFL Season? 
Reigning Super Bowl champions Los Angeles Rams will get the new season underway when they take on the Buffalo Bills in Week 1. These are the key dates to mark in your diary for the 2022 season:
Friday, August 4 – Hall of Fame game.
Thursday, September 8 – Buffalo Bills at Los Angeles Rams. The Bills signed Von Miller from the Rams in the offseason, and he will face his old team in Week 1.
Monday, September 12 – Denver Broncos at Seattle Seahawks. QB Russell Wilson will head back to the city where he made his name in Week 1.
Sunday, September 25 – Green Bay Packers at Tampa Bay Buccaneers. Legendary quarterbacks Aaron Rodgers and Tom Brady will go head-to-head.
Sunday, October 2 – Minnesota Vikings at New Orleans Saints in London. The Giants play the Packers in the UK capital the following week.
Sunday, October 16 – Buffalo Bills at Kansas City Chiefs. A repeat of last season's thrilling AFC Divisional Round clash takes place in Week 6.
Sunday, November 13 – Seattle Seahawks vs. Tampa Bay Buccaneers in Munich, Germany. The NFL makes its return to continental Europe after a lengthy hiatus.
Thursday, November 24 – A Thanksgiving triple-header including Buffalo Bills at Detroit Lions, New York Giants at Dallas Cowboys and New England Patriots at Minnesota Vikings.
Sunday, December 4 – Kansas City Chiefs at Cincinnati Bengals. A rematch of last season's conference championship, when Cincy stunned the Chiefs.
Sunday, January 8, 2023 – The final day of the regular season.
February 12, 2023 – Super Bowl LVII takes place at State Farm Stadium in Glendale, Arizona.
What NFL Prop Bets are Available? 
You will find more than 100 prop bets on most NFL regular season and playoff games. The list grows even longer for the Super Bowl, with a huge array of props available.
NFL prop bets can be divided into four main categories:
Game props
Team props
Player props
Exotic novelty props
Game props and team props are the most common, but you will find a wealth of player props at elite sportsbooks such as Bovada and BetOnline. We have explored those categories in a little below.
What are Game Props?
Prop bets have a narrow focus on whether something will happen during an NFL game. They are not normally tied to the result of the game.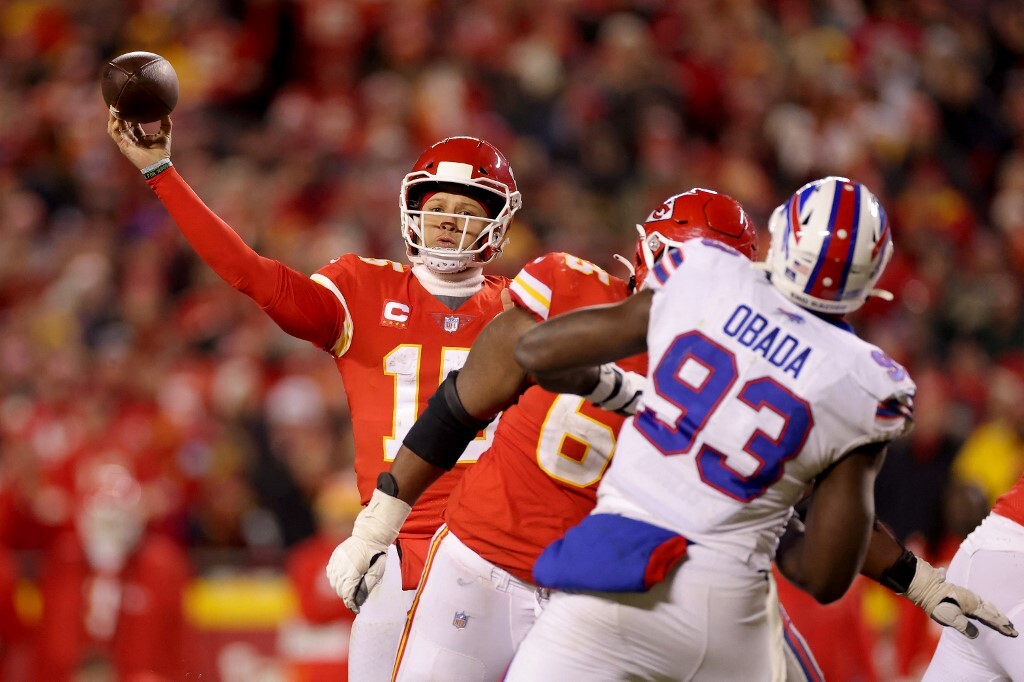 Why are Game Props So Popular? Game Props Provide a lot of betting options such as:
The highest scoring half or quarter
Whether a touchdown of 1 or fewer yards will be scored
How the first offensive play will unfold – completed pass, sack, run etc.
Whether there will be a safety
Whether there will be a 2-point conversion attempt
The number of passing TDs in a game (over / under)
Whether there will be a field goal of over 44.5 yards
Will either QB throw 300-plus yards?
What are team props?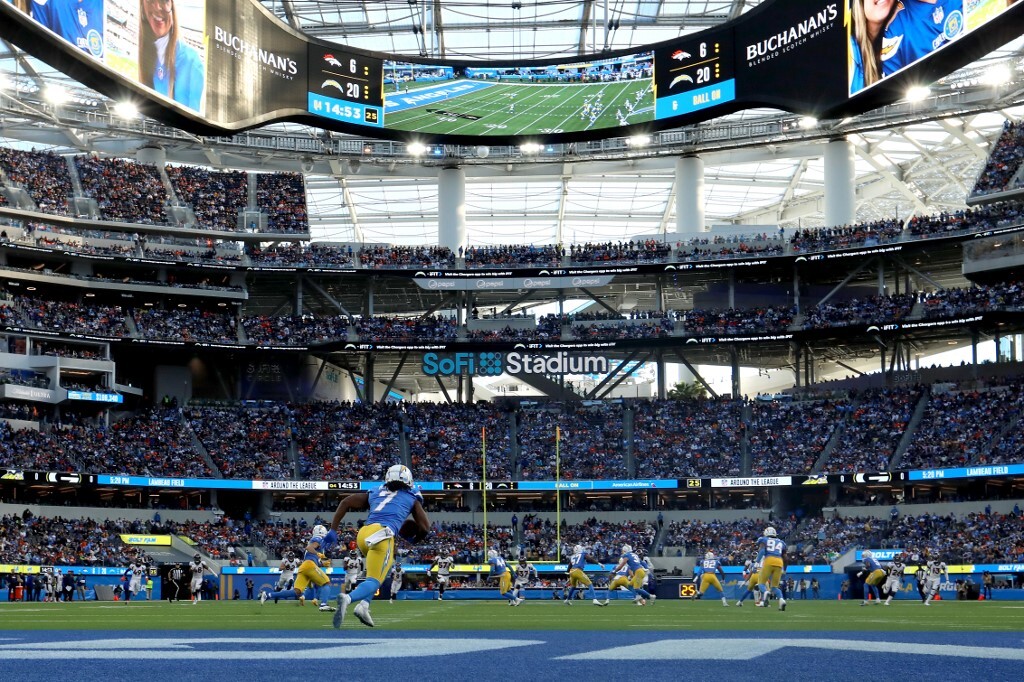 Team props focus on how a particular team will perform during an NFL game, or on which team will come out on top in certain metrics. These are some common NFL team props:
First team to score
Last team to score
Team to score the longest touchdown
Team to record the most sacks
Method of the first score — touchdown or field goal/safety
First team to 10 points, 15 points, 20 points etc.
What are Player Props?
Player prop bets are very common at the best NFL sportsbooks. These are some of the key options:
Total passing yards for a QB (over/under)
Total rushing yards for a QB or RB (over/under)
Total passing TDs (over/under)
Total receiving yards (over/under)
Rushing Attempts (over/under)
Receptions (over/under)
Sacks or interceptions (over/under)
Player to score a TD
Player to score the first or last TD
Super Bowl MVP
Exotic Props / Novelty Props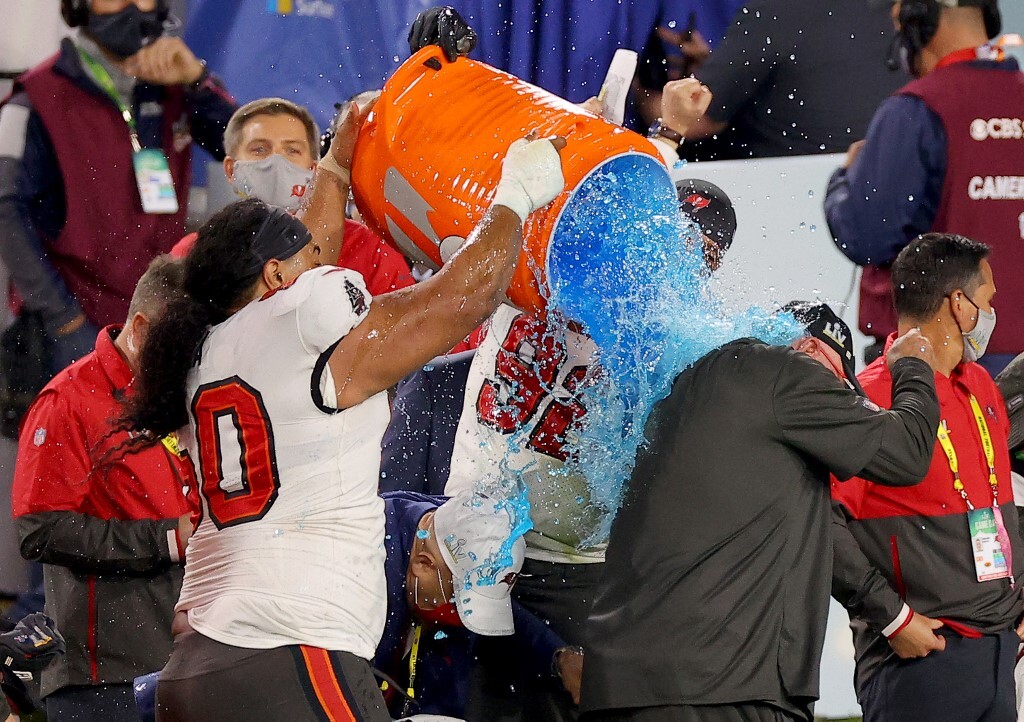 You will occasionally find some novelty props on regular season or playoff games, but they are usually reserved for the Super Bowl. You can bet on all sorts of weird and wonderful markets, such as:
The color of the Gatorade dumped on the winning coach
The result of the coin toss
The length of time the singer will take to finish the National Anthem
The outfits the half-time performers will wear and the songs they will sing
Who the MVP will thank first – God, teammates, parents etc.
The number of Tweets the president will send during the game
The number of commercials that will include a dog
Will any player propose to his girlfriend on the field after the game?
For a full list of all sportsbooks rated by BMR, visit the Sportsbook Rating Guide.