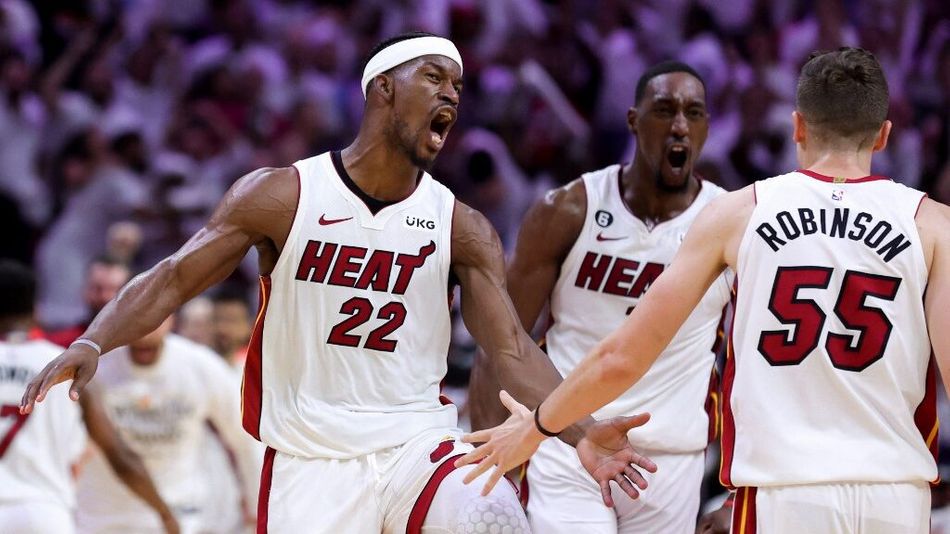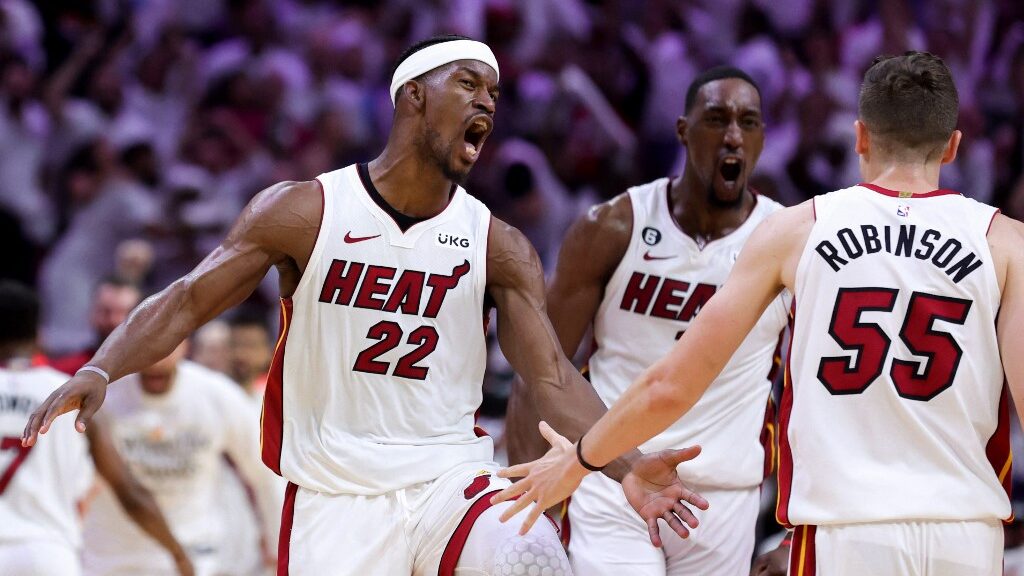 If the Miami Heat can beat the best team in the NBA, they can beat anybody. The Heat continued their somewhat surprising playoff run Monday night at the expense of the Boston Celtics, stomping them 103-84 as 7.5-point road dogs in Game 7 of the Eastern Conference Finals; the Celtics led the league this year with a plus-6.5 point differential.
Beating the Denver Nuggets (plus-3.3) should be a snap by comparison. In reality, the Nuggets are in a strong position to win their first title after sweeping aside the Los Angeles Lakers in the Western Finals.
However, Miami is a value pick at +340 betting odds on the series prices at BetOnline (visit our BetOnline Review), and they have the proverbial puncher's chance if they follow these three simple steps.
If you're looking forward to making your basketball picks, don't forget to check out our guide on the best sportsbooks for US citizens to find the book best suited to your needs.
---
NBA Championship Winner Odds
---
1. Contain Nikola Jokic
You can't stop the two-time league MVP, of course, but you can limit the damage. Jokic has somehow managed to improve his performance level during these playoffs, bumping up his Box Plus/Minus at Basketball Reference from plus-13.0 to plus-13.4.
There have been some quiet moments, though, especially when the Lakers had Rui Hachimura defend Jokic instead of Anthony Davis.
The Heat don't have the same collection of big men as Los Angeles – but they do have Bam Adebayo, who has the defensive chops to slow Jokic's roll, at least to some extent. Miami can maximize Adebayo's impact by using him in more of a big-by-committee role; Cody Zeller and Kevin Love (if the latter is healthy) have six fouls each to give, fouls that Adebayo can't afford if Miami's going to make it through.
2. Keep Shooting Threes
While there's almost no way the Heat are going to keep shooting 50% from downtown like they did in Game 7 versus Boston, they need to keep up the volume if they're going to beat Denver. This will help draw Jokic and Aaron Gordon out of the paint, in theory, and open up some lanes for Jimmy Butler to drive through.
Those lanes are Miami's pathway to victory. Denver's perimeter defense is very strong, third overall in the league with opponents shooting just 34.4% behind the arc this year – but they're only No. 19 when it comes to defending against 2-pointers (55.9%), even with Jokic on the court.
Shoot those threes, create some mid-range spacing, and hope that Butler and Adebayo can take advantage.
3. Make Healthy Choices
You can't just tell Miami's walking wounded to heal more quickly, but the Heat can take some preventative measures to limit the damage. They didn't use him in Game 6 versus Boston, but swingman Haywood Highsmith did make an appearance in Game 7, playing nine competent minutes to give both Butler and Adebayo a little respite.
The Heat also have to be judicious with the timing of Tyler Herro's return. If they rush their emerging star shooting guard back too soon from the broken hand he suffered in Game 1 of the playoffs, they'll hurt their title chances more than help.
We might see Herro in Game 3, as reports suggest at press time. No matter when he returns, intelligently managing Herro's minutes is a must for Miami to beat the basketball odds and win the title.