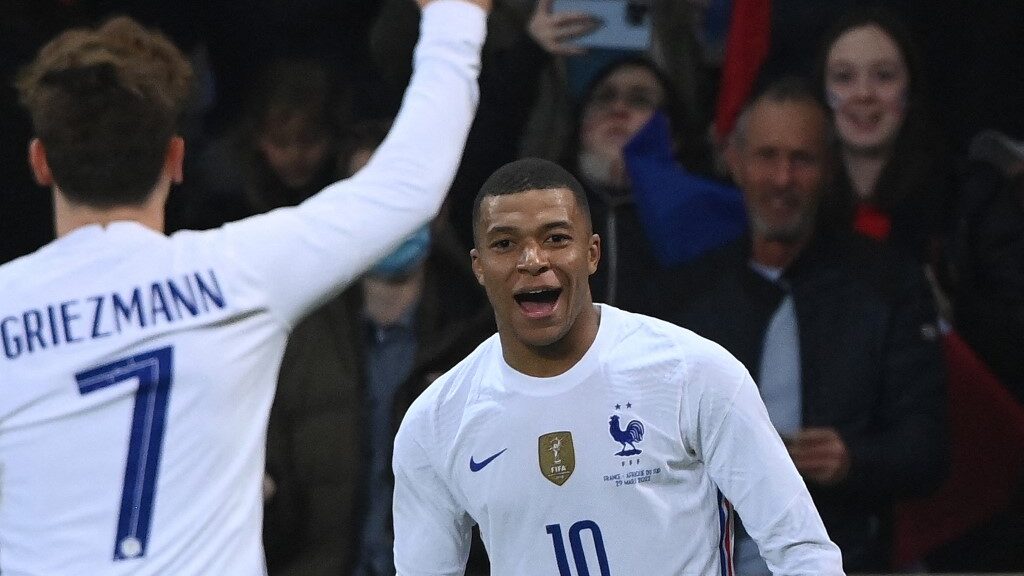 The 2022 World Cup is upon us, and this year's competing squads have arrived in Qatar with hopes of obtaining the planet's most prestigious soccer trophy.
With that in mind, how can each nation's squad announcement affect a sports bettor moving forward?
PLAY NOW: $25,000 Free-To-Play NFL Contest BMR's 2022 Pick'Em Pool With Weekly Prizes
---
1. World Cup Injuries Are Still a Possibility
While you might be celebrating the arrival of your favorite soccer superstars, such as Lionel Messi, Cristiano Ronaldo, Neymar, or Christian Pulisic, it's essential to keep track of the latest squad injuries and general fitness of the nation you're betting on.
Pulisic, the lead star for the USMNT, has a clean bill of health and was announced as one of the 26-man U.S. squad players that would be sitting on the plane to Qatar. However, if the unfortunate situation arises where he may take a knock on the pitch or in training, is there a chance he wouldn't be available for future games?
In addition to scheduled games and training injuries, a manager may bench one of his leading players suffering from fatigue or minor injuries. Sometimes, under these circumstances, it's difficult to know precisely how compromised the player's condition is.
What Should You Do?
If the likes of England's Harry Kane is benched at any point during the tournament, be wary of his overall fitness. And if in doubt, don't bet it.
In severe cases, players can receive devastating injuries that make them unable to play for the rest of the competition. These situations will dramatically affect the World Cup odds, particularly if the nation doesn't have a viable backup in that position.
---
2. The Manager Made a Bad Decision
Each head coach for the respective countries competing in this year's World Cup has selected a 26-man squad. And unlike previous World Cups, a total of five substitutions can be made using one of the 15 players sitting on the bench.
But perhaps you're expecting a specific player to be ready and warmed up in case a starting XI gets injured. But then, an unknown name is the replacement you didn't expect.
What Should You Do?
If you disagree with a manager's decision on which backup players he's brought to Qatar, there's only one way to find out – read the squad announcement list.
Don't expect players to arrive in Qatar because you believe they're the best second-choice; perhaps the USMNT coach Gregg Berhalter has left your ideal substitutes back in the states.
---
3. Youth vs. Experience
It's not easy being the manager of a soccer country heading into the World Cup; tough decisions must be made. And while the newly established 26-man squads have allowed an additional 96 players to attend the World Cup, many names are still left behind.
Each head coach has a romantic view of how a World Cup-winning side is created. Some coaches side with experience, others side with youth. And you'll find the most experienced managers arriving at a middle ground with this concept, who opt for the best of both worlds.
What Should You Do?
Often referred to as the 'Golden Generation', many squads entering the 2022 World Cup have said bon voyage to their stars of the past (Their Golden Generation) and are welcoming in the up-and-coming talent of today. However, relying on inexperienced players at this level could be risky.
When placing your soccer picks, don't bank on youth. You'll want to find the perfect balance between experience and youth, which we believe creates the ideal squad to stand a chance of winning the competition.
---
4. Squad Announcements Are Final
Head coaches can make squad changes until 24 hours before the World Cup's group stage opener on Sunday, November 20. If one of the 26-man squads receives an injury before the tournament, managers can call on another player to replace them. However, no players outside of the announced squad can compete once the tournament has begun.
If France loses Karim Benzema, Kylian Mbappe, and Ousmane Dembele to injury, there's no choice for the manager other than to replace these players with members of the announced 26-man squad.
What Should You Do?
This type of situation can become dicey for sports bettors. If 50% of a team's forwards are injured or fatigued, they may have to be replaced or rotated with players from alternative positions.
As previously mentioned, it's crucial to stay on top of injuries and player fitness throughout the entity of the World Cup tournament, as starting XIs can regularly change.