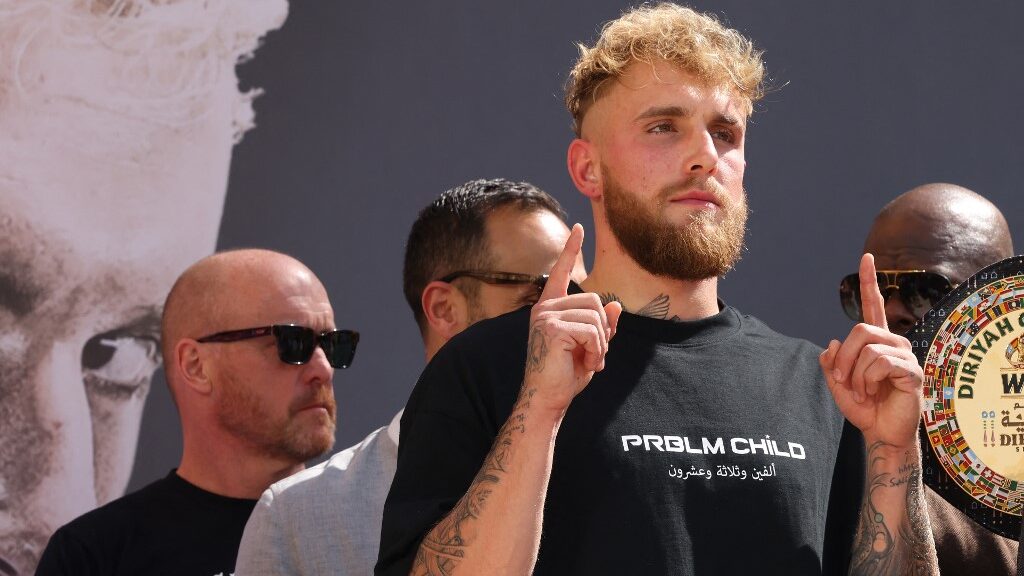 The Virginia Lottery recently granted a mobile sports betting license to Betr, co-founded by social media star turned professional boxer, Jake Paul. The Virginia sports betting industry becomes the third in which Betr, a micro-betting online platform, is licensed.
Old Dominion State Greenlights Betr
Betr was one of only two online betting platforms that posted a positive return after Ohio's sports betting launch in January. It also holds a license in Massachusetts but was dormant for the Baystate's mobile launch on March 10th, and now Virginia has decided to include Jake Paul's brainchild in its mobile sports betting lineup.
Joey Levy, co-founder and CEO of Betr, said in a statement, "We're thrilled to receive approval for our sports betting license in Virginia and appreciate the seamless work with the Virginia Lottery Board to bring our product to customers in Virginia. This is an important milestone for us and we can't wait to bring our differentiated product experience to sports fans throughout Virginia."
Virginia is a sizeable player in the sports betting market, having generated $500 million in wagers in each of the last four months and now has a total of 16 mobile sports betting platforms with the recent inclusion of Betr. Betr has yet to reveal a specific launch date in Virginia, but the word is that it will be happening soon.
How is Betr Different?
If you want to bet a game or a total, Betr is not the book for you. However, if in-game wagering appeals to you, then Betr has a plethora of live-betting options that will sate any action junkie's appetite. There are no pregame odds at Betr but plenty of opportunities to bet whether or not the next pitch is a ball or a strike, or if the next football play will be a run or a pass.
This is the composite of one of the nation's more unheralded sports betting sites with a demographic that is decidedly younger and where instant gratification, or disappointment, trumps the three-hour wait to find out if a bet is a winner or a loser. Payouts at Betr are immediate, which is another enticing feature.
Credit cards are not allowed as a means of funding at Betr, but debit cards and PayPal are the primary financial vehicles to get bettors up and running. Deposit limits are also imposed on those aged 21-25.
Simpler Lines
When sitting down for an interview with ESPN last October, co-founder Joey Levy expounded on a number of industry topics and explained how Betr is more user-friendly for those new to the sports betting scene.
Levy said, "The sports betting operators today, with their money lines, point spreads and over/unders, are really only interpretable for people who have been betting on sports before. I don't think they're built for a mass-market consumer.
With Betr, we're taking a fundamentally different approach, where if we're indeed going to be the category-defining consumer business in the space, this needs to be about building a sustainable business and ensuring this industry is sustainable."
On Preventing Problem Gambling
As for the prohibition against credit cards as a means to fund a Betr account, Levy commented, "People talk about responsible gambling and how it's important to them, but I don't think anybody's actually taking any actions that reiterate it to their employees, regulators and, most importantly, to the consumers themselves that it's really important that you gamble within your means.
This is all about entertainment value. The house always wins in the long run, right? The consumer should know that. We shouldn't be trying to extract as much money from the consumer as possible, because I think that's a really short-term way of viewing things. We have no interest in enabling people to gamble with money that they don't have."
---