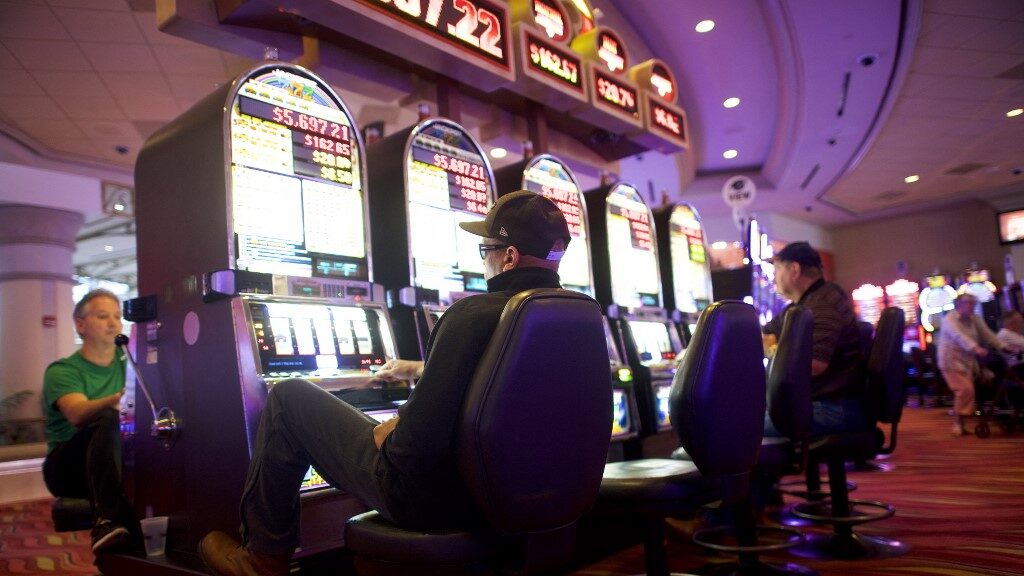 Hands down, the best year for sports betting in the US was 2022 – not just for online sportsbooks, but also for many land-based casinos as more and more states have hopped aboard the lucrative industry train.
Gaming Revenue Booms Again
U.S. gaming revenue soared for the second consecutive year and 2022 showed a nearly 14% increase over 2021 and a 38.5% increase compared to 2019. A total of over $60 billion in sports betting, iGaming, and casino gambling revenue was experienced in the United States last year.
However, that number is expected to grow to as high as $100 billion once the National Indian Gaming Commission releases its gross gaming revenue figures later this year. Tribal gaming establishments are exempt from paying taxes and use the revenue on education, infrastructure, and healthcare.
As for casino gambling, slot revenue was up 5.1% while table game revenue spiked 13.9% over last year. Combined, casino revenue increased 6.4% to a record-breaking $47.8 billion in 2022 and better numbers are expected for 2023.
Sports betting provided another boost to the overall numbers as $93.2 billion was wagered on sports in 2022 with a whopping $7.50 billion in sportsbook revenue which was a nearly 73% increase from the previous year.
New York Takes the Lead
New York was the nation's leader in online sports betting and took in $1.36 billion in gross gaming revenue last year but New York Senator Joseph Addabbo believes bringing iGaming to the Empire State market will add even more revenue.
"Gov. Hochul and her administration have been so amenable. So willing to have an open-door discussion about gaming: mobile sports betting, downstate licenses, and horse racing. Something we couldn't even fathom to think about under a previous administration," Addabbo said.
When asked when Addabbo would speak with the governor about bringing forth a proposal to integrate online casino games with the sports betting menus currently being offered, he said, "I look forward to having a conversation with the Hochul administration before January, before the Executive Budget and even during the budget process."
There are no reports as to whether or not the two powerful politicians have met regarding iGaming.
---
AGA Rails Against Unregulated Betting
According to the American Gaming Association (AGA), over $500 billion was wagered with local bookies or offshore sportsbooks. And although many of the top-rated offshore sportsbooks are regulated in other countries, they do not fall under the purview of the United States and thus do not contribute taxable income to the states or municipalities.
AGA President and CEO Bill Miller stated through a press release late last year "Illegal and unregulated gambling is a scourge on our society, taking advantage of vulnerable consumers, skirting regulatory obligations, and robbing communities of critical tax revenue for infrastructure, education, and more. We have always known that the illegal and unregulated market is expansive, but this report illuminates just how pervasive it is."
Miller called for a concerted effort to shut down any and all competition that could pull traffic away from the traditional U.S. online sportsbooks.
"All stakeholders – policymakers, law enforcement, regulators, legal businesses – must work together to root out the illegal and unregulated gambling market. This is a fight we're in for the long haul to protect consumers, support communities and defend the law-abiding members of our industry."
---