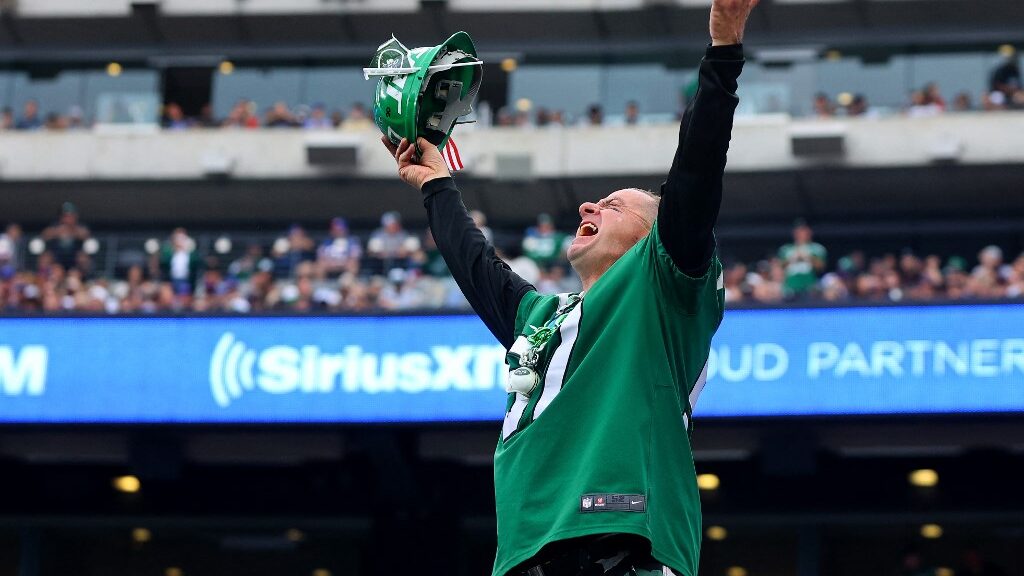 The numbers for January have just been released and New York's sports betting industry crushed it with over $1.79 billion in wagers, breaking the previous record of $1.6 billion in January 2022.
Start Spreadin' the News
The platform providers may be howling at the onerous 51% tax rate imposed by the Empire State, but the numbers are so staggering their complaints are likely falling on deaf ears. Online sports betting not only broke the handle record but also set a new high in gross gaming revenue of $149.4 million, breaking the old mark set in November 2022 of $148.2 million.
Besides, why would the state want to change a thing, especially in light of the fact that they have now reaped in excess of $70 million per month for five consecutive months with the most recent being a record $76.2 million, eclipsing the old mark of $75.6 million set in November 2022?
New York's online betting has only been in operation since January 8, 2022, but the revenues have been as good or even better than initially projected. There are currently nine platform providers operating within the boundaries of New York, and combined they have made over $1.4 billion, with the state getting nearly $700 million of that haul.
---
Tax Rate Too Steep
The online sports betting providers knew what they were getting into when they signed on the dotted line and agreed to send the state of New York more than half of their profits. However, they also knew they were getting access to an enormous sports betting market and would likely do huge numbers.
Who Is Affected by These Tax Rates?
Well, the big numbers they expected to do have come to fruition, but the onerous tax rates and licensing fees are putting a crimp in the platform providers' bottom line. Many of the outrageous sign-up bonuses that were being offered, some as high as a $3000 matching bet, are for the most part, vestiges of the past, as the market has matured and the hunt for early adopters has waned.
If you live in New York and don't know about the various online sports betting shops then you just haven't been listening, because the advertising has been omnipresent and there are few, if any, gamblers who don't know how to find one of the nine online sports books being offered.
"In a nutshell, we will likely be forced to offer a significantly worse value proposition for customers that are placing bets in New York," DraftKings CEO Jason Robins recently told New York lawmakers. "This starts with the betting odds, where New York customers would receive worse odds than DraftKings offers in other states and that you can find in the illegal market."
Changes to Tax Rate Could Raise State Revenue
The pleas from the online books are geared toward getting the New York legislators to contemplate that a good portion of their potential audience is either being driven to local bookies or offshore sites where the odds, lines, and bonuses can be much more attractive.
If the licensed books are to compete, they argue, the state must decrease the nation's highest tax rate of 51%. This way, the books can woo those customers back into the regulated realm and more customers means more betting, which ultimately leads to higher revenues.
The underlying message the books are trying to send is that New York will continue to see staggering numbers if they lower their tax rate, because it will bring more bettors into the fold. However, not everyone is buying what the online operators are selling and as of this point, New York is making out just fine and have no reason to change a thing.
Bookmakers Review will continue to monitor this story and update our readers as events unfold.
---