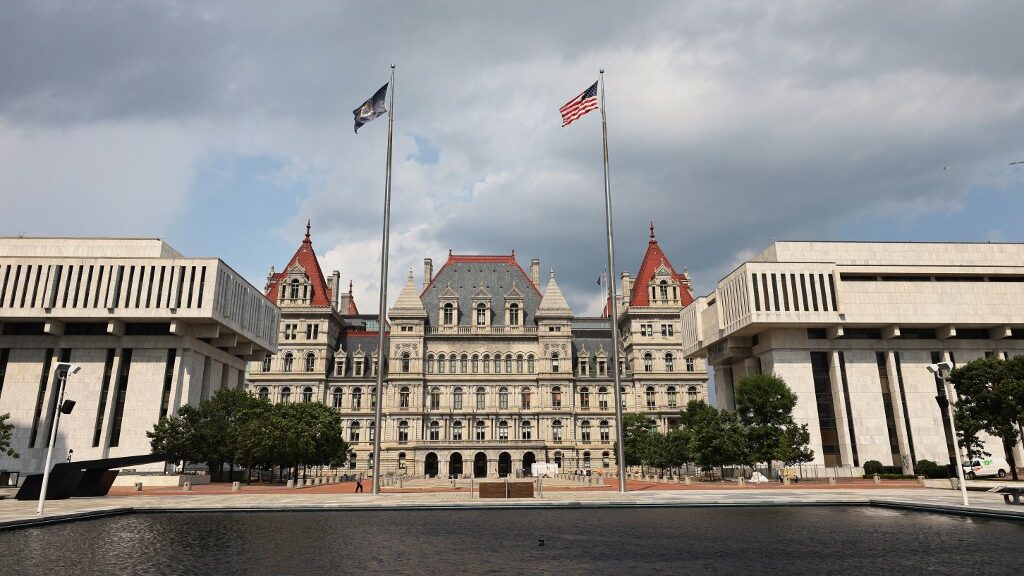 As New York sports betting grows stronger, other gambling activities also want to emerge, such as online casinos. Facing a state-budget deadline of April 1, lawmakers in New York may have to move fast to get iCasinos legalized. If a one-house budget proposal is not in place by this week, it may be tabled until next year.
Sen. Joe Addabbo is voicing his concerns. He says it's been hard to pique the interest of other state lawmakers when it comes to allowing online casinos during the upcoming fiscal year. He's trying to persuade his colleagues to support Senate Bill 4856.
Addabbo presented it last month. The bill would authorize mobile sportsbook operators, casinos, tribes, and racinos to operate mobile casino games such as slots, virtual table games, and live dealer games.
A One-House Budget Is Needed
The governor's executive budget serves as a model for lawmakers in each house as they create their own budgets once general spending rules have been established. These budget bills are referred to as "one-house" budget bills because they represent the priorities of each house.
The one-house budgets are set to be released next week. Addabbo says that if he doesn't hear anything about iCasinos in the Senate or Assembly one-house budget soon, the attempt will most likely be over for 2023–2024.
A One-House Budget Bill Is Just the First Step
In the context of the New York State Legislature, a one-house budget bill refers to a budget proposal that is introduced, amended, and passed by only one chamber of the Legislature, either the Assembly or the Senate.
New York's state budget process typically begins with the Governor proposing a budget, which is then reviewed and amended by the Legislature. The Assembly and the Senate are both required to pass their own budget bills, which are then reconciled into a final budget agreement.
However, if the Assembly or the Senate passes its own budget bill, it can send a message to the other chamber about its budget priorities and potentially influence the final budget agreement.
It's worth noting that a one-house budget bill passed by either chamber is not final, and the final budget agreement must still be negotiated and passed by both chambers before it can become law.
New York iCasino Bill Still Has a Chance
Gov. Kathy Hochul's proposal to use tax revenue and license fees from three downstate casinos to support the Metropolitan Transit Authority, which remains under financial strain as a result of the pandemic.
Addabbo has been promoting an alternative. He's proposing that the MTA be partially funded by iCasino tax monies rather than brick-and-mortar casino funds because Hochul didn't anticipate revenue from those projects until 2026.
The good news for Addabbo is that no matter what happens in the next few weeks, the iCasino talk won't go away. And what's also encouraging is that the April 1 deadline for the state budget is typically extended, which will give lawmakers more time to talk and possibly get something passed this year.
---