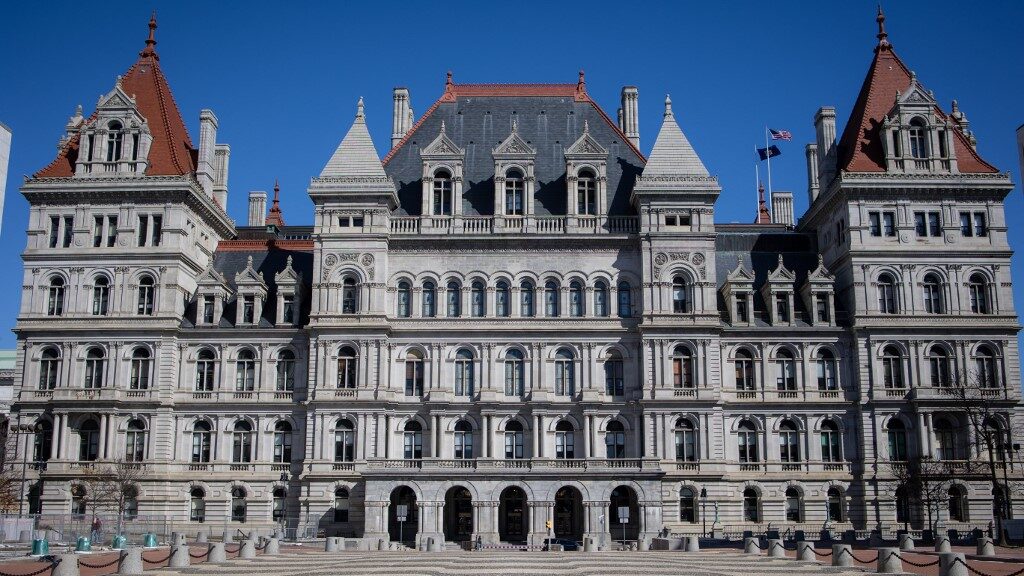 If you live in New York and are waiting for online casino regulation, your wait may be coming to an end sooner than later.
Joe Addabbo is a New York State Senator who chairs the Senate Racing, Gaming, and Wagering Committee, and has been a vocal advocate for legalizing and regulating New York online sports betting and casino gaming. He has introduced several bills related to iGaming over the past few years, including the most recent one, S4856.
What's Different About This Bill?
It would legalize online casinos through what could be as many as 20 apps and features a 30.5% tax rate on gaming operators. It is a far more attractive number than the current 51% tax rate on New York sports betting operators.
Addabbo hopes to piggyback off the success New York sports betting has seen. The language in the bill includes this statement: "New York quickly became the leading mobile sports betting market in the nation, generating nearly $70 million in tax revenue in a single month.
"Similarly, if authorized, New York would quickly become the national leader in online casino gaming, generating hundreds of millions of dollars in tax revenue annually for the State as it continues to recover from the economic downturn caused by the COVID-19 pandemic."
In a recent joint hearing, Addabbo said that New York loses "roughly $4 billion" each year online casinos remain illegal. Legal online casinos run by state-approved operators would provide about $475 million in new tax revenue annually, according to financial projections included with the measure. There's even talk of diverting some of the money to the MTA.
Pretlow iGaming Bill to Compete With Addabbo
Representative Gary Pretlow, who chairs the Assembly's Racing and Stakes Committee, introduced Bill A3634 in that chamber two weeks ago. His bill goes one step further by offering a 25% tax on gross gaming revenue – 5.5% less than Addabbo's.
Pretlow's proposal would also allow tribal or state-licensed casino operators to offer iGaming, and each operator would be able to collaborate with two independent contractors who could promote their brand.
Both bills set the license price for independent contractors at $10 million, while the license charge for casinos or approved operators would be $2 million.
What Is iGaming?
iGaming refers to the practice of playing games of chance, such as casino games, poker, sports betting, and other forms of online gambling.
It has become increasingly popular in recent years. iGaming allows players to enjoy the excitement of gambling from the comfort of their own homes (on their phones, laptops, tablets, or desktop computers). It also provides access to a wider range of games and betting options than they would find in a traditional casino or sportsbook.
iGaming operators are typically licensed and regulated by the appropriate authorities in their jurisdiction. They must comply with strict rules and regulations to ensure that their games are fair and that their customers are protected.
Many iGaming platforms also offer a range of responsible gambling tools and resources. They help players control their gaming behavior and decrease the risk of addiction.
What the Future Holds for iGaming in New York
Overall, the future of iGaming in New York looks good. It keeps gaining the interest of important stakeholders, including legislators, business representatives, and advocacy organizations. The success of legalized sports betting in New York certainly helps the cause.
That's why many people expect online casino gaming to follow in the months to come, but the exact timing and details of any such developments remain to be seen.
---