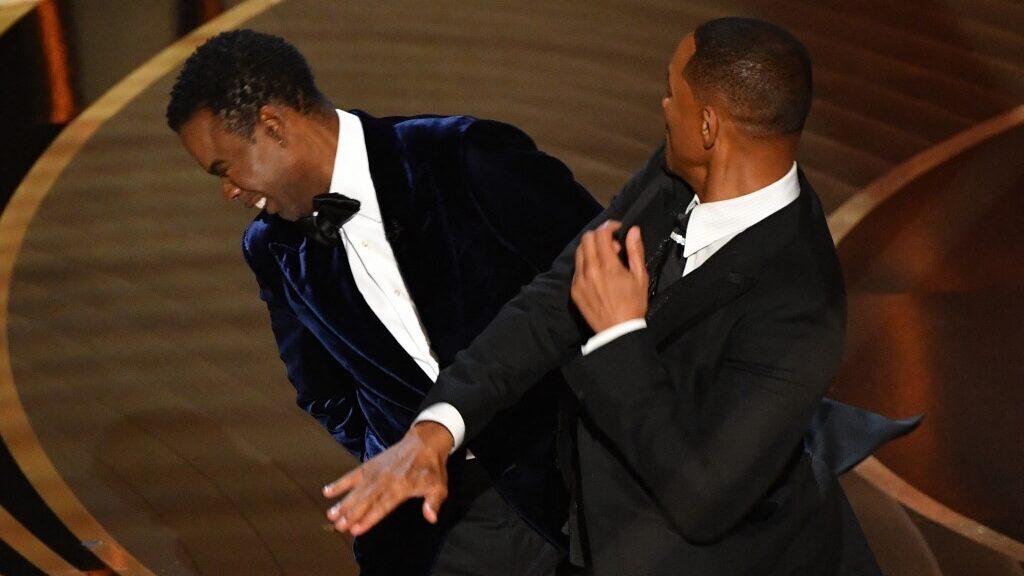 The Elite 8 didn't live up to its name but we still had fun watching and betting. Let's look back and ahead to Monday.
About Last Weekend…
The NCAA men's basketball tournament is fantastic entertainment and an unpredictable event until it isn't. St. Peter's stole the nation's heart until North Carolina took their will on Sunday. Thanks, St. Peter's, we appreciated it and can't wait for the movie. This is the same Tar Heels team that lost by 50 total points just past the middle of January at Miami and Wake Forest.
For the first time ever, UNC will face Duke in the Big Dance in another Coach K off into the sunset contest. The Blue Devils are 4.5-point favorites according to sportsbooks. The TV ratings will be immense for this ACC battle. Will this or UFC boss Dana White's booking of Will Smith vs. Chris Rock draw a bigger audience? (Joking, sort of)
Filling out the bluebloods bracket is No. 1 Kansas vs. No. 2 Villanova. The Jayhawks are the winningest program in college basketball and the Wildcats are after a third championship in six years. Kansas is also a 4.5-point favorite, which is enlarged since it became known Nova's second-leading scorer, Justin Moore, is out with a torn right Achilles.
Something to ponder, since the start of the Sweet 16, the UNDER is 11-1.
Congrats to the men's U.S. soccer team, who automatically qualified for the World Cup. And let's not forget about Canada, who ends a 36-year World Cup drought with a 4-0 shutout of Jamaica.
Trendy Talk 
 NBA 
Memphis is 22-7 ATS versus teams making 46% or more of their shot attempts.
Utah is 3-11 ATS in road games versus a team averaging 23 or more assists in the 2nd half of the season.
Chicago is 12-2 OVER after scoring 100 points or less this season. Read BMR's predictions.
NCAAB
Coastal Carolina is 0-6 ATS in road games after a win by 15 points or more the last two seasons.
Fresno State is 6-17 ATS in home tournament games.
St. Bonaventure is 6-0 ATS off an upset win as an underdog the last two years. (Tuesday)
Texas A&M is 11-3 ATS in March games the last three seasons. (Tuesday)
NHL 
Carolina is 21-4 after scoring three goals or more in two straight games this season.
Vancouver is 7-1 UNDER revenging a loss where they scored one or fewer goals. Player props might be the way to go.
Minnesota is 12-0 in home games after allowing two goals or less in two straight games. (Tuesday)
Must-Watch TV
NBA 
On Monday, the Chicago Bulls still have a chance to catch Milwaukee for first place in the Central Division and need to knock out New York to have a chance. Almost unbelievably Boston can win the Eastern Conference and they will no doubt attract a lot of attention from bettors against Toronto.
NCAAB
The Final Four is set and here is an early look at what our experts could see happening this Saturday. And don't forget to review the betting odds for the semi-finals of the college Basketball Classic (Monday) and the NIT (Tuesday).
NHL 
On Monday's five-play card, Carolina at Washington stands out. The Hurricanes are trying to hold on to their first-place lead in the Metropolitan, while the Capitals are in hot pursuit of the New York Rangers for third place. We note Carolina is 19-13 SU on the road and Washington is a mere 16-18 SU at home.
The Buzz 
The odds will vary from sportsbooks, but here are our consensus lines for futures to win the NCAA Tournament. Duke +150, Kansas +185, Villanova +450 and North Carolina +500.  These schools have combined to win a combined 17 national championships, making it the deepest Final Four gathering ever.
Does Miami look like a good bet Monday at -12.5 on a 2-5 SU and 0-7 ATS run against a Sacramento squad that is on a 10-4 ATS move?
Oklahoma City has covered six straight as they prepare to play at Portland. Over 80% of the betting public is backing the Thunder.
Approximately 80% of the money and wagers for college basketball picks is on the UNDER in the Coastal Carolina and South Alabama clash in the Basketball Classic tonight.
Out The Door 
On This Day in 1992: Grant Hill finds Christian Laettner on a full-court pass. "The Shot" against Kentucky would put Duke into the Final Four en route to their 2nd consecutive national championship.
If the St. Louis Cardinals want to bring back Albert Pujols for a month as a DH for one last goodbye, we are fine with that. Anything longer suggests the Cards farm system is so weak they don't have a 20-something player that is better than the former "Machine". Read what BMR forum members have to say.
In case you missed it, media writer Darren Rovell reported that Peyton Manning said that, when Tom Brady retired, he sent him a handwritten note and a bottle of wine. Now, he jokes, he wants the letter and the wine back.
Let's get some winners!