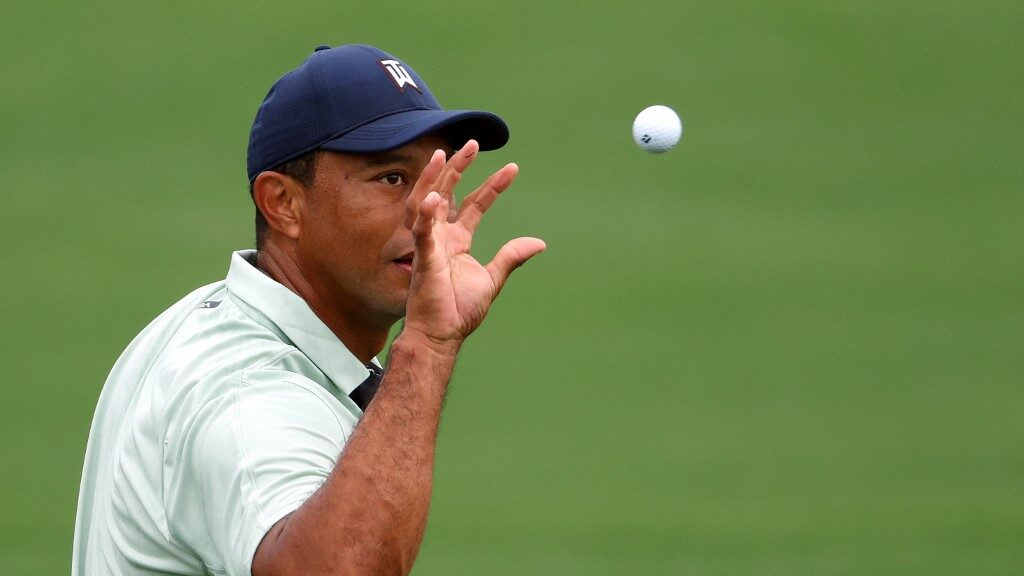 We have a great deal of NBA news to cover looking backward and ahead. Tiger Woods is teeing it up at The Masters and the Houston Astros sign-stealing days, along with other teams, are toast.
About Last Night…
The NBA All-Star break was not that long ago and at that time the Chicago Bulls were tied with Miami atop the Eastern Conference. Since then, Chicago has a 7-13 record (6-14 ATS) after losing at home to Milwaukee Tuesday by 21 and has tumbled to sixth. Tonight, the Bulls have to face Boston.
It's official, the L.A. Lakers won't make the playoffs after the loss to Phoenix last night. A definite low point for this proud franchise.
If you had Memphis +5.5 last evening (we did), we feel your pain as the Grizzlies lost by 6 in OT. Nothing like losing in OT after having the right side for four quarters.
Toronto and Florida gave us a wildly entertaining game, with the Panthers emerging victorious 7-6 in OT. The Maple Leafs had a 5-1 lead nearly halfway through the contest when Florida scored five consecutive times to take the lead, only to have Toronto tie it on a power play at under four minutes. Let's hope these two meet in the playoffs.
Trendy Talk 
NBA
L.A. Clippers are 0-9 ATS playing with two days rest this season.
Oklahoma City is 21-7 ATS after allowing 105 points or less.
NHL 
Anaheim is 0-13 revenging a loss of two goals or more. Make some money on prop bets.
Columbus is 8-0 against teams outscored by 0.3+ goals a game in the 2nd half of the season.
MLB
Arizona was 16-38 as an underdog of +100 to +150 in 2021. (Thursday)
L.A. Angels were 19-5 OVER in home games against left-handed starters a year ago. (Thursday)
Max Fried is 20-3 when the total is 8 to 8.5  the last two seasons. (Braves record) (Thursday)
J.T. Brubaker is 1-15 in road games since 2020. (Pirates record) (Thursday)
Must-Watch TV
NBA
Boston has back-to-back games in the Midwest, first against Chicago on Wednesday and Milwaukee on Thursday. The Celtics are attempting to secure the 2nd seed in the East and winning both these games would help.
NHL 
On Wednesday, Tampa Bay is at Washington and both teams have given up 11 goals in two ugly setbacks. What defense bounces back? Pittsburgh just lost consecutive games to Colorado home and away and they meet the Rangers in the cement jungle trailing by four points for second place in Thursday's matchup.
MLB
Though a couple of MLB openers are already rained out for Thursday, we have plenty of other free baseball picks for you to feast your eyes on to start the season.
The Buzz 
There is a Tiger on the prowl in Augusta, GA. Tiger Woods is teeing it up Thursday and golf fans everywhere are delighted, including us. Though we hope we are wrong, it's hard to imagine him being able to walk that hilly course for four days straight. Add in not having played competitive golf in a long time, just playing 72 holes would be an accomplishment. A betting question, what would you choose, Tiger finishing in the Top 30 (-145 odds) or a missed cut (-115)?
All four of Brooks Koepka's majors' wins have come when nobody is talking about him, just like this week. Just sayin' at +2000.
We have some sharp contrasts in the NBA. At 1:30 ET, 85% of the cash was on Oklahoma City, with nearly 60% of the bets on Utah. Over 80% of the cash is backing the Suns/Clippers for an OVER, with tickets wagered on the UNDER in the mid-60s.
Remember the Houston Astros (and likely others) sign-stealing scandal of a few years ago? That might be put to bed as PitchCom, a digital communication system that allows catchers to transmit signals for pitches to pitchers and certain fielders. It was used in Spring Training and players loved it. And it might speed up the action. No definite date of use, but probably this season. Don't forget Opening Day is upon us.
Out The Door 
The next five days are among the hardest to pick NBA winners. You don't know who is playing and what a team's mental state is. Be cautious.
Consider OVER bets on the Brewers and White Sox for season win totals and UNDER on Oakland. Baseball starts Thursday, gitty-up!
Let's get some winners! See you Friday.