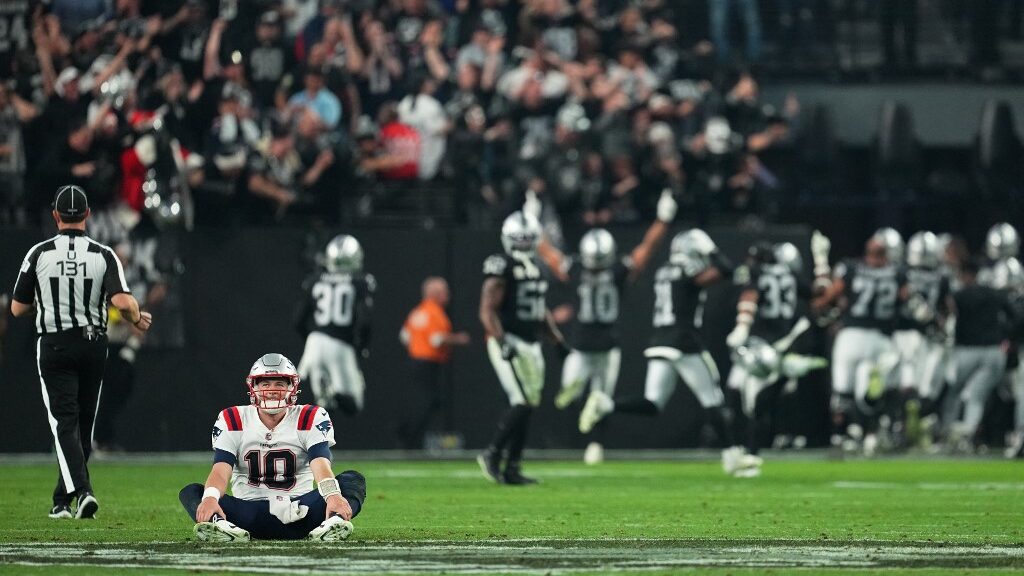 It was such a wild Week 15 in the NFL, it deserved most of our attention and we relive the best parts again. We also cover some incredible bad beats in various ways, along with what is suddenly wrong with the Boston Celtics. This and our usual array of top trends and where to uncover free picks.
---
About Last Weekend…
---
NFL
In a season of memorable games and events, Week 15 will be the best of this season (we think with three to go) and among the best in the last decade if not longer. Where do we start? Going in chronological order makes the most sense. We set the tone by offering this.
Colts vs. Vikings
Favored Minnesota was down 33-0 to the lowly Indianapolis Colts at home and those in purple or Viking attire were booing, Loudly. At 36-7, a blowout seemed assured.
Then both teams reverted to who they had been all season and somehow the Vikings tied the game and won in OT 39-36. If Minnesota had scored a touchdown in OT, the Colts would have been the worst ever bad beat in NFL history.
Side note: An American sportsbook took a bet of $50,000 at halftime of that game that Indy would win the game and the payout was $1,000. It lost.
Dolphins vs. Bills
Miami was going to freeze to death in Buffalo, yet they led 29-21 with just under 12 minutes remaining when the Bills went to work and scored the game's last 11 points and never threatened to cover the -7.
Chiefs vs. Texans
Kansas City has gained almost 200 more yards than Houston and still had to go to OT and got a 26-yard run from Jerick McKinnon to win, saving the Chiefs at -14 from losing.
Cowboys vs. Jaguars
Dallas had a 17-point lead at Jacksonville and their vaunted defense gave it away. The Jaguars are improving and the Pick Six was crazy for the Jaguars to win. Prescott has the most interceptions of any QB since his return (Week 7).
Bengals vs. Buccaneers
Tampa Bay had a 17-0 lead at home against Cincinnati and Tom Brady was 89-0 SU when leading a game by that much until that came next. Then the Buccaneers fell apart like a fresh Christmas tree that was not watered in two weeks. The Bucs' turnover fest contributed to 34 straight points for the Bengals who won going away.
Patriots vs. Raiders
Finally, every Raiders fan knew their team was going to blow the 5th game in one season in which they had at least a 13-point lead. Then the most unbelievable thing that could occur in any game, let alone against a Bill Belichick-coached club happened and the Raiders survived.
This week will not soon be forgotten. (Until maybe next week in the NFL.)
---
Trendy Talk
---
NFL
Green Bay is 8-1 ATS in home games against conference opponents since last year.
N.Y. Jets are 17-6 ATS in home games after gaining 50 or less rushing yards in the last game.
Carolina is 1-11 ATS off one or more Overs.
Dallas is 9-0 ATS after allowing six or more yards a play in their previous game.
NCAAF
Connecticut is 16-6 Under having won three out of their last four games.
Eastern Michigan is 13-3 ATS away after covering the spread in two out of their last three games.
Toledo is 8-1 ATS having lost two out of their last three contests.
West Kentucky is 1-8 ATS when the total is between 49.5 and 56 since 2018.
Baylor is 9-0 Over as a neutral-field favorite.
NBA
Philadelphia is 9-0 ATS when playing six or less games in 14 days this season.
Utah is 14-4 ATS when playing against a team with a winning record this season.
Atlanta is 3-13 ATS off an upset win as an underdog.
Dallas is 12-2 Over after one or more losses.
NHL
Boston is 16-2 SU at home this season, with both setbacks in OT.
Columbus is 12-4 (+12.6 Units) in home games after losing three or more consecutive games.
Colorado is 8-0 Under playing against a team with a winning record.
Edmonton is 10-1 Over playing against a team with a losing record.
NCAAB
West Illinois is 4-18 ATS after two straight games giving up 9 or less offensive rebounds.
Charleston is 18-5 ATS versus teams who are called for 17 or less fouls a game.
Denver is 16-4 ATS after playing a road game.
---
BMR's Betting Pulse
---
NCAAF
The Bowl Season continues with the Myrtle Beach Bowl and we have seven more contests through Saturday that feature complete previews and NCAAF picks.
NFL
We finish off this past week with the Rams vs. Packers Monday. We look ahead to surging Jacksonville at the Jets and starting digging further into Week 16 with our Early Value Picks.
NBA
Review our Spread, Moneyline, and Totals picks Monday and Tuesday we have an in-depth breakdown of the Warriors vs Knicks and Grizzlies vs Nuggets, both on TNT.
NCAAB
On Monday we offer our Best Bets across the board and the next day we do the research on an ACC encounter with Virginia vs. Miami.
NHL
Check out our top Moneyline, Puck Line, and Totals picks for Monday and Tuesday.
---
The Buzz
---
NFL – Sunday Night Game Had Its Own Identity
Don't blame the ref for telling Washington WR Terry McLaurin to move up when the Commanders were set to go in for the winning score. McLaurin is 27 years old and probably played football for close to half his life and been a receiver for at least half that time. If he doesn't know where to line up, it's his fault.
At the same time, Washington WR Curtis Samuel looked like he was wearing a human backpack on the Commadoes' last play which definitely was pass interference in the loss to the Giants.
NBA – What Has Happened to the Celtics?
After starting 21-5, Boston was the best team in the NBA. The Celtics went west and instead of showing Golden State they were ready to prove they were the top club in the NBA, they lost by 16 and followed up that by being drubbed by the Clippers by 20 two nights later. The C's needed OT to get a Push versus the Lakers the following evening.
Everyone assumed back home with two full days off, Boston would resume being who they had been all season. Wrong! Boston lost twice to lowly Orlando at home as double-digit favorites. The shooting is off, the defense spotty and the consistent effort has disappeared.
---
Football Focus
---
NCAAF – Going and Coming
TCU quarterback Max Duggan is heading to the NFL after his team finishes the season.
In a surprise move, QB Bo Nix is returning to Oregon to use up his eligibility.
NFL Betting – OMG Betting Story
From Ben Fawkes at VSiN.
The leads varied from 17 to 33 points in each instance.
Bowls – Betting Info
Bowl Angle: Teams that won 0-3 games (25% or less) the prior season and qualified for a bowl game the next season are 29-10-1 ATS (74.4%) over the last seven bowl seasons when matched against a team, not in that situation.
Qualifying teams: Connecticut, Duke, Georgia Southern, Kansas, New Mexico State, Ohio U, Southern Miss, and Tulane
Bowl Angle: Teams that improved by 6+ wins from the prior regular season are on a 13-6 ATS (68.4%) run in bowl games as underdogs.
Qualifying teams: Tulane, TCU, and Washington
---
Out the Door
---
Betting – Here We Go Again!
In a wild two days in the NFL, the outcomes were outrageous and depending on what side you were on, maddeningly happy or sad.
Late in the afternoon Sunday on Twitter, this hashtag predictably appeared – #NFLRigged.
In today's world, you can say anything without proof and convince yourself to believe what you want. Let me just say the NFL is not rigged. With the amount of money this sport generates, it would be so stupid to have a collective effort to do this just to have people watching, knowing it could become the USFL in a short time with people knowing it is not real.
---
Who Is Right?
---
After a wild weekend of football action, we rejoin reality. In the NBA, Utah heads to the shores of Lake Erie in Cleveland to face the Cavaliers.
The opening NBA odds on the total of 223 have been replaced to 220, with 72% of the money on the Under. Not everyone agrees with the number that lowered that much or believes it was too much as 64% of bets made are on the Over. What do you say about this discrepancy?
Let's get some winners! See you back here Wednesday!