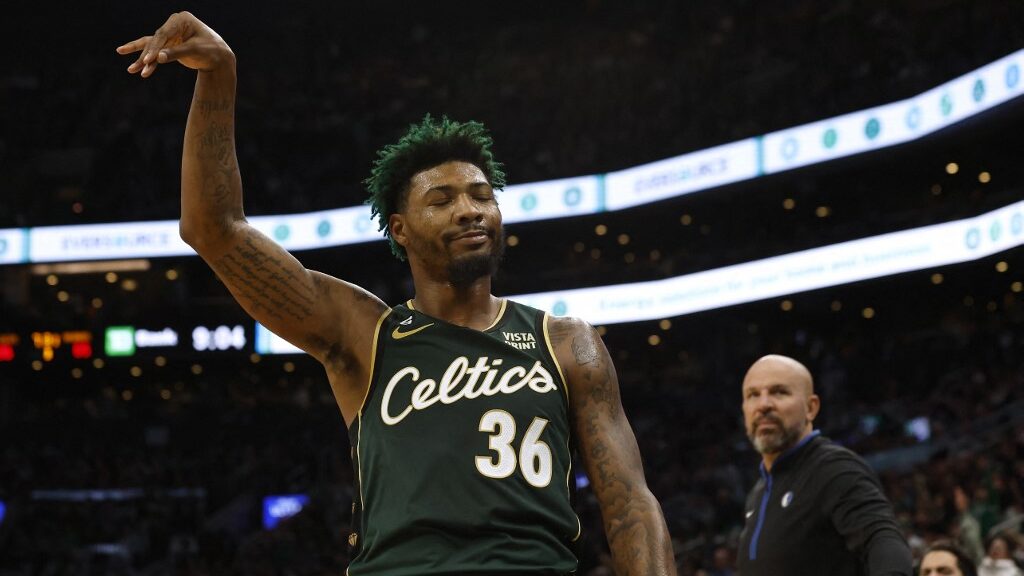 In the NFL, underdogs again were the correct choice for bettors as we explain, along with several other stories in the NBA.
In college basketball, we have three stories that include Alabama's very rare feat and the top "Play Against Teams" thus far. That and the beginning of Bowl games info, along with top trends, picks and a compelling story about the Celtics' Marcus Smart.
JOIN NOW: Free-To-Play NCAAF Bowls Contest for $1,000 + 10,000 BMR Baller Coins
---
About Last Weekend…
---
NFL
For the first 11 weeks of the season, underdogs were running hot. After two straight weeks of favorites cashing, it appeared that was going to be the new direction. That turned out not to be the case as thus far in Week 14, underdogs are 8-4 ATS.
One unexpected fave that was correct and was Detroit and they handled Minnesota 34-23 as 2.5-point favorites. The Lions did allow over 400 gross yards passing, just making key stops when needed. But for a fifth straight time, the Vikings' defense conceded 400 or more yards, which is the longest streak in team history.
After having two quick scores against Jacksonville, Tennessee gave the ball to the Jaguars four times and lost their third consecutive contest. The Titans 7-3 start is a distant memory and the 31st-ranked pass defense is a big reason why.
So much for Tampa Bay being inspired after their unlikely win over New Orleans on Monday as they were a physical and mental no-show at the 49ers.
Dallas, Kansas City and Buffalo all failed to cover good-sized spreads. The most impressive teams were Philadelphia and Cincinnati versus the NFL odds. 
NBA
The Phoenix Suns are about 18 months removed from having a 2-0 lead in the NBA Finals, before succumbing to Milwaukee. This year, with more injuries, an aging Chris Paul and not playing Jae Crowder, the Suns are no longer elite with four straight losses (0-4 ATS) to Dallas, Boston, and two to New Orleans.
Though Boston looked ready to show Golden State they were the new sheriff in the NBA, the Warriors had other ideas and humbled the Celtics 123-107 as 2.5-point home underdogs.
NCAAB
Down 15 points at No. 1 Houston, No. 8 Alabama rallied and upset the Cougars 71-65 as 8.5-point dogs. The Crimson Tide has size and length and an upside with several freshmen playing important minutes. Bama accomplished something that had not been done in 47 years with that victory.
---
TRENDY TALK
---
NFL
New England is 6-0 ATS off a home loss by 10 or more points since 2020.
San Francisco is 8-1 ATS after allowing 17 points or less in two straight games. (Thursday)
Cleveland is 1-10 ATS after playing their last game on the road. (Saturday)
Buffalo is 10-3 UNDER in all games this season. (Saturday)
NBA
Miami is 10-0 ATS in road games after having lost three of their last four.
Memphis is 18-3 ATS after three or more consecutive Unders the last three seasons.
Boston is 34-15 ATS when the total is 220 or higher.
L.A. Clippers are 11-2 UNDER in home games this season.
NHL 
Anaheim is 0-18 revenging a home blowout loss of three goals or more since 2020.
Pittsburgh is 4-14 playing their 3rd game in four days.
New Jersey is 11-1 in road games this year.
NCAAB
Creighton is 9-2 ATS vs. teams outscoring their opponents by 12+ points a game.
San Francisco is 2-13 ATS versus teams scoring 77+ points a game.
NCAAF
UAB is 4-14 ATS after three consecutive games where they committed one or less turnovers. (Friday)
Troy is 10-3 ATS in all games this season. (Friday)
Cincinnati is 21-8 UNDER off a home loss.
Oregon St. is 10-2 ATS in all games this season.
Washington St. is 7-0 ATS after being outrushed by 125 or more yards in the last game.
---
BMR Betting Pulse
---
NFL
On Monday, New England has to win at Arizona to keep their playoff hopes alive. Next, we turn our attention to Week 15 with the 49ers at Seahawks on Thursday and offer our best Early Value Plays along with other game previews and picks.
NBA
To start the week, review our Spread, Money Line and Totals daily picks and return Tuesday for the big Warriors vs. Bucks battle on TNT.
WORLD CUP
We move ahead to the semi-finals, watch for our previews and free picks.
NCAAB
It is going to be a light early week schedule with midterm finals. Nonetheless, we have daily best bets for Monday and Tuesday.
NHL
Look for the top plays and props to start another week on ice and Tuesday, check out the Canucks vs. Flames full preview.
NCAAF
The Bowl Season starts Friday and we already have previews and free NCAAF picks for the first two days of the season!
---
The Buzz
---
CFB  – Mike Leach in the Hospital
Mississippi State football coach was rushed to the hospital Sunday and is listed in critical condition. Here is to hoping one of the most honest coaches in the business comes through.
NFL – Texas Hoops Coach Chris Beard Charged With 3rd Degree Felony
Beard was arrested early Monday morning and taken to jail for something that occurred in his house. Here is the story as it's being reported.
Beard's attorney said this, "Coach Beard is 100 percent innocent of these charges. He should have never been arrested. The complainant wants him released immediately and all charges dismissed. It is truly inconceivable."
Keep an eye on this one.
NCAAB – The Worst ATS Teams
Louisville 0-9
Oakland 1-9
Valparaiso 1-9
Hartford 1-8
VCU 1-8
Tulsa 1-8
---
Football Focus
---
NFL – Vikings Record Not Indicative of Who They Are
With yesterday's loss at Detroit, Minnesota is still the 2-seed in the NFC at 10-3 (6-6-1 ATS). Yet, with that setback, the Vikings are -1 in point differential which is 6th in the NFC.
College Bowls – Betting Info
Cure Bowl favorites are 2-5 ATS and on an 0-3 ATS run.
Las Vegas Bowl favorites are 11-7-1 ATS.
Bowl Angle: Underdogs who covered the spread in less than half of their games in the regular season are 107-82 (56.6%) ATS since 2005.
---
Out The Door
---
NBA – Boston's Marcus Smart
Marcus Smart is not the best player on the Boston Celtics, but he's among the best human beings in the NBA. If you have The Athletic or know someone who does, this is worth reading.
---
Who is Right?
---
In the NBA, Atlanta is at Memphis and though the total has not moved much, it is worth noting it slipped from 229 to 228. At 2:15 ET, 85% of the money was on the UNDER, with 58% of the bets placed on the OVER. Where do you think this will end up?
Let's get some winners! See you back here Wednesday!