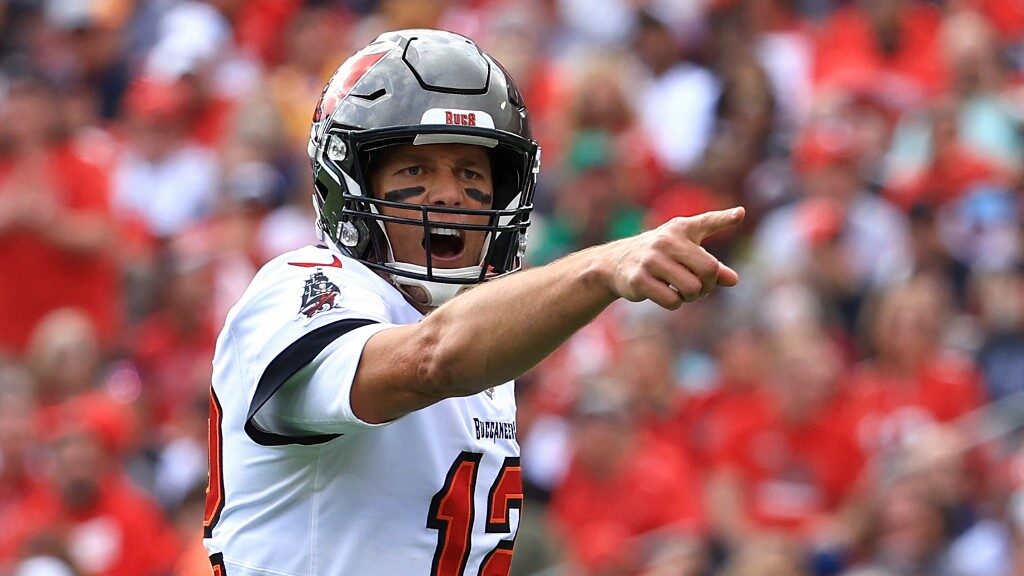 You just cannot beat the playoffs night after night. Not every game is close, but the betting opportunities are plentiful and fun to watch. We'll talk about that, the Halos no-hitter and Tom Brady will continue to make A Lot of money.
About Last Night…
Philadelphia and Dallas were blown out last evening and will return home trying to extend their first second-round series. Joel Embiid got beat up in Game 5 and did not have any help on either end of the floor.
Phoenix played stifling defense in holding the Mavericks to 38% shooting and they allowed only 8 three's after being torched for 20 on Mother's Day.
Toronto looked dead in the water trailing Tampa Bay at home 2-0. Late in the first period, the Maple Leafs started skating and moving the puck more proficiently and found the defense, and came from behind to win 4-3, setting up Game 6 in Tampa.
For a second time in this series, Edmonton was not mentally sharp at home and lacked defensive focus and fell to Los Angeles. The Oilers are facing elimination in L.A. Thursday.
Finally, what about the Angels rookie pitcher Reid Detmers, who tossed a no-hitter in a 12-0 blasting of Tampa Bay. The lefty is only 22, threw 108 pitches (and lived to tell about it), walking one and oddly, only striking out two. He's the youngest in MLB to toss a no-no since Aníbal Sánchez in 2006 for the Marlins.
Trendy Talk 
NBA
Milwaukee is 8-22 ATS in road games versus teams outscoring their opponents by 3+ PPG in the second half of the season since 2020.
Golden State is 0-7 ATS in road games versus teams who average nine or more steals a game this season.
Miami is 18-6 ATS after a combined score of 205 points or less this season. (Thursday)
Phoenix is 0-7 ATS after allowing 90 points or less this season.(Thursday)
NHL 
Pittsburgh is 1-7 in road games after playing a contest where nine or more goals were scored. Check this parlay out.
Florida is 27-2 at home games after win in their previous outing.
Dallas and Calgary are 28-14 UNDER in Calgary.
Tampa Bay is 14-1 in home games having lost two of their last three games. (Thursday)
ST. Louis is 8-1 at home vs. Minnesota the last two years. (Thursday)
Los Angeles is 6-1 after winning their previous game in overtime this season. (Thursday)
MLB 
Boston is 11-2 (+13.5 Units) in road games vs. an NL team with an on-base percentage of .325 or lower the last three seasons.
Miami is 36-74 vs. a starting pitcher who gives up 5.5 or fewer hits a start.
L.A. Angels are 4-15 (-17.5 Units) in home games after allowing three runs or less in two straight contests.
Cincinnati is 9-0 OVER in May games thus far.
Jameson Taillon and the Yankees are 10-0 after giving up two or less earned runs in his last two outings.
WNBA
Phoenix is 8-0 OVER off a loss by 10 points or more to a division rival.
Chicago is 0-9 ATS off a home loss.
Must-Watch News
NBA 
The Bucks and Celtics are now a best of three with the winner trying to reach the East Finals. Who should you be looking at? Will Golden State take down Memphis in 5 or are we heading back to Frisco? On Thursday, will the Suns and Heat advance to their Conference Finals?
NHL 
Tonight, Pittsburgh tries to end their series with the Rangers, while Florida and Calgary look to win at home and take 3-2 series leads.
MLB 
On Hump Day the Rays and Angels conclude their series in Anaheim and scuffling Boston and Atlanta do the same. On Thursday, the Dodgers are back home to host the Phillies four times and the Yankees travel to the south side of Chi-Town to battle the Pale Hose.
Note: Review all our popular prop plays in all the sports.
The Buzz 
From American Gaming Association: $26.34 billion was bet in the first quarter of 2022 in US markets, more than double the amount wagered during the same time period last year. New markets opening up accounts for a good chunk of that, still, that's quite an increase.
What everyone was talking about was Tom Brady signing a deal with FOX to do football broadcasting. The numbers are astonishing at 375 million for 10 years and he's never called a game.
We are sure he will be used in other ways by FOX, but that's still more than double what Troy Aikman just received from ESPN. Always keep in mind that if these networks didn't have the money, they would not pay it.
Get ready to see the PGA in court, as they have barred those that are playing on the PGA Tour from playing in the new Saudi Golf League. The players will argue they are independent contractors, which is true.
The PGA can agree and say if that is the status they want, the PGA can pick and choose what contractors they wish to have. Of course, this is about money from the players' side, especially those on the downside of their careers. This will get ugly.
Word is emerging that the Grizzlies Ja Morant might be out of the playoffs no matter what Memphis does tonight. That's a loss for all NBA fans and basketball bettors.
Out The Door 
Eight of today's 15 contests are afternoon affairs, making it a potentially fun day for baseball bettors.
The two games that have our attention are the Blue Jays at the Yankees and the Rays at the Angels. Toronto had multiple run leads twice last night and lost on an Aaron Judge walk-off bomb. How will they react?
The same goes for Tampa Bay who has been outscored by the Halos 23-3 in the series and has to face Shohei Ohtani in the batter's box and on the mound. What does our community think?
NFL schedules are released Thursday and that will set the wheels in motion for season win totals and a great deal of chatter throughout the rest of the week.
We are a little surprised that less than 60 percent of bettors are backing the Celtics. Milwaukee is the defending champions, but they accomplished that with Khris Middleton playing, not in street clothes. We concur the -5.5 point spread might be a touch high. Let's see what happens.
Let's get some winners, see you back here Friday.