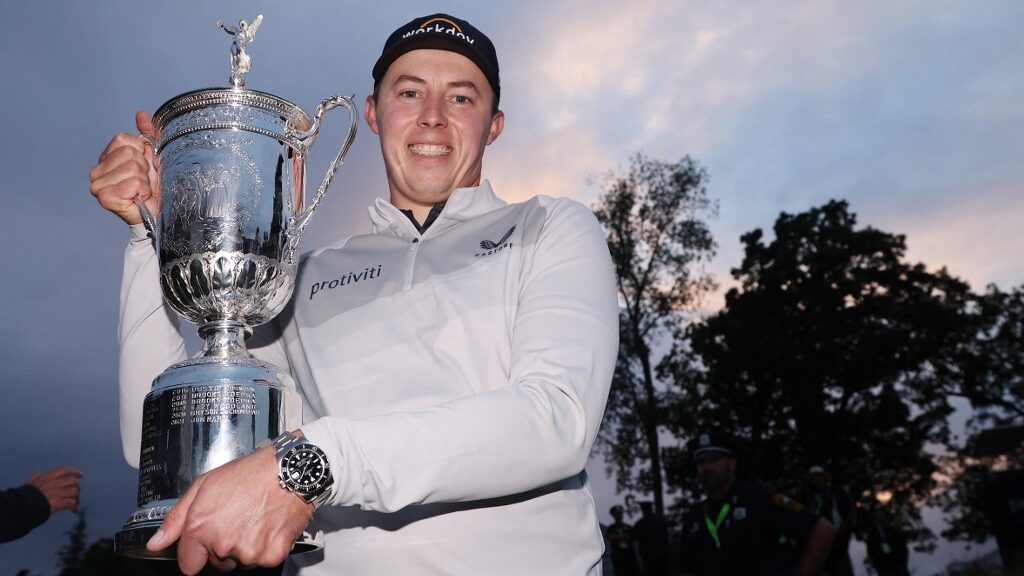 Tonight we have Game 3 of the Stanley Cup and a lighter MLB slate. However, we have several intriguing MLB stories for you.
Plus NBA news, the latest WWE scandal along with a new football feature.
---
About Last Weekend…
---
MLB
After being shutout for the third time in six games Friday, the Detroit Tigers were more toothless offensively than a room full of first graders. Going into Saturday, Detroit was averaging an MLB-worst 2.6 runs a game and in their last seven outings were at an anemic 1.9 RPG. The Tigers even replaced Houston as the top bet on the under in baseball.
Then something happened. The Tigers scored 14 runs on Saturday and followed that up with seven more on Sunday. That is 21 runs in two games and it had previously taken Detroit 11 skirmishes to tally 22 total runs. The last time the Tigers had scored as many as 21 runs in two contests was last Sept. 2 and 3.
Yankees Record in June
The New York Yankees were 15-1 this month going into Sunday, seeking the sweep in Toronto. Ahead 8-3 in the sixth inning and with the No. 2 bullpen, it seemed a certainty the Yanks would win. However, the New York relievers started walking Blue Jays batters, allowing base hits, and two home runs later it was 10-8 for Toronto.
The Yankees climbed back within a run at 10-9 but left three runners in scoring position over the final two innings. The Yanks pen allowed a season-high seven runs, which was their biggest blown lead of the season. Also, it's the first time in 2022 they've given up double-digit runs. If you had bet New York, that was a brutal defeat.
Pirates rookie Jack Suwinski, with his dad at the game on Father's Day, hit three home runs including the walk-off to knock off San Francisco 4-3. The Bucs left-fielder is the first rookie in MLB history to hit three homers in a single game, which in this case included a walk-off. That was Pittsburgh's second victory in 13 tries.
U.S. Open Golf
Brookline Country Club lived up to the billing as a premier golf course and helped deliver a fabulous show. Matt Fitzpatrick (30-1 odds) won the U.S. Open by playing amazing golf on the back nine and hit an incredible long bunker shot on 18 to give him a chance to win.
Fitzpatrick had won the U.S. Amateur at Brookline in 2013 and joined Jack Nicklaus as the only golfer to pull off that rare double at the same course.
---
Trendy Talk
---
MLB
The Kansas City Royals are 2-18 vs. a starting pitcher who gives up 0.5 or fewer homers per start this season.
The New York Yankees are 21-6 vs. a starting pitcher who gives up 5.5 or fewer hits a start.
The Pittsburgh Pirates are 11-3 UNDER after a win by two runs or less this season.
The Boston Red Sox are 10-0 UNDER at home vs. a team with a good bullpen that converts on 75% or more of their save opportunities since 2020.
Zach Davies of the Arizona Diamondbacks is 18-11 (+15.2 Units) as a road underdog of +125 to +175 in his career. (Team's Record)
NHL
The Tampa Bay Lightning are 9-0 in home games after having lost two of their last three games this season.
The Colorado Avalanche are 12-3 UNDER in road games after playing two straight games where seven or more total goals were scored.
---
BMR's Betting Pulse
---
MLB
We start a new week of baseball by breaking down the first two games between the blazing hot Yankees at Tampa Bay and San Francisco at Atlanta on Monday and Tuesday. Also for Tuesday, a potentially great series with the Mets visiting Houston.
NHL
Does Tampa Bay have a prayer in keeping up with Colorado for Game 3 in the Stanley Cup?
Bookmark This Page
You can review all our free prop plays, for all the sports covered, in one single place.
---
The Buzz
---
Stanley Cup: Last Chance for Lightning
Tampa Bay was thumped 7-0 by Colorado in Game 2 and looked like a team that doesn't have the speed or ability to match the Avalanche. This is Lightning's last stand because a loss will all but end the series.
Tampa Bay has won seven straight home games, but Colorado is 7-0 on the playoff road this year. BetOnline (visit our BetOnline Review) has betting odds on the Lightning as -110 home favorites and they will need a superior effort tonight.
NBA: It's Beginning to Look a Lot Like Christmas
Golden State players have spoken on social media about Memphis giving them motivation. Ja Morant and the Grizzlies are saying they are living rent-free in the Warriors' heads. This sure sounds like a Christmas Day matchup for next season right?
Kyrie Irving has a 36.9 M option with New Jersey due next week and the Nets want a revised deal. The two parties are at an impasse and potential suitors are the Lakers, Knicks and Clippers if Irving heads elsewhere, multiple sources tell The Athletic. Though talented, big guards are a thing in the NBA and Boston showed how you can limit Kyrie.
---
Football Focus
---
With the NHL likely over this week, the sports betting world options are getting light. Now through sometime in August, we will provide information about an NFL or college football team of interest and offer a quick read to get you in the mood for September.
We'll begin with the current champs, Georgia Bulldogs:
To Repeat as Champs: +475 (3rd choice at BetOnline)
Over/Under Total Wins: 10.5 Games
Football Pulse: Though nobody doubts Georgia won't have talent, after having the most players ever taken in an NFL Draft, it's foolish to think this will be a simple reloaded job.
There are questions all over the defense, though talented players are taking over. Head coach Kirby Smart wants a far more potent offense to carry the team the first half of the season. Quality team, but a borderline playoff squad.
Remember, we'll do a similar exercise for the NFL!
---
Out the Door
---
NBA: Last Chance?
Kenny Atkinson has reversed course and will not take the Charlotte head coaching job, therefore staying on the Golden State staff. Atkinson was the Brooklyn coach from 2016 to 2020 where he was thought of as a fair head coach. At 55, this might be his last opportunity for such a job. Interesting decision and nobody can fault him.
WWE: Not So Hush Hush
Always controversial Vince McMahon is stepping back from his role as CEO of WWE after a Wall Street Journal investigation found that McMahon paid out $3 million to cover up an alleged affair with a former employee.
His daughter Stephanie, previously the chief brand officer, was appointed interim CEO and chairwoman. McMahon is not quitting, as he'll still be involved in the TV story-telling. Still a blow to the organization.
---
Who Is Right?
---
Just nine games on the MLB docket this Monday and the sharp action is on the total between the Royals and Angels in Anaheim, with the total rising from 8.5 to 9. Almost 95 percent of the money is on the total going over, though under 70% of bets placed are on the matching side.
Let's get some winners and see you back here Wednesday.