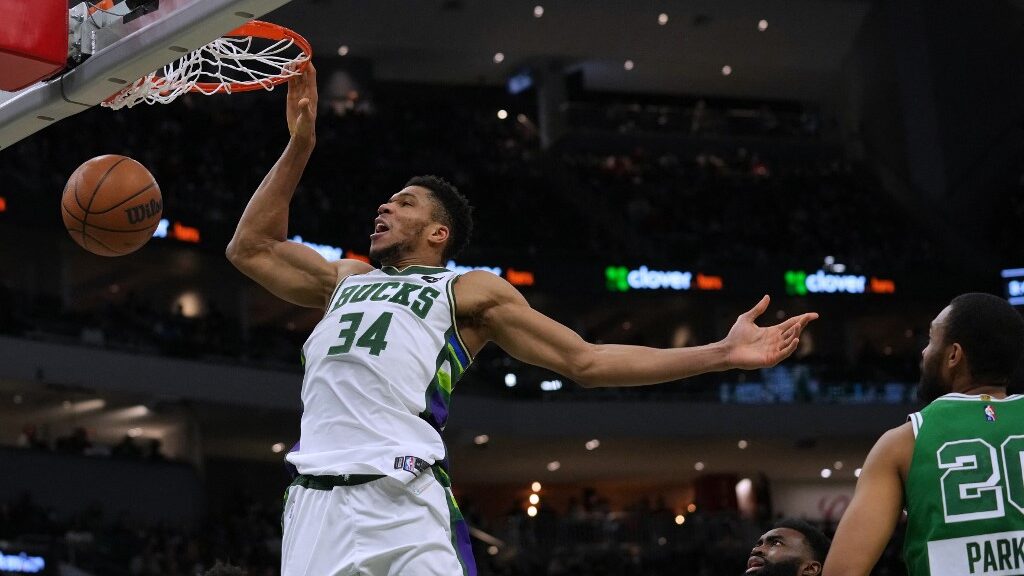 Everything points to a riveting weekend of viewing and sports betting in the NBA and NHL playoffs.
We'll cover all those facets along with NFL schedule talk, no Triple Crown champion in horse racing, and the day's top trends while offering up free picks.
---
About Last Night…
---
The Miami Heat did what Golden State or Phoenix could not do: close out their series. Maybe it will mean nothing because it's not like it has not occurred before, but if you are thinking of backing the Warriors or Suns this weekend, handing out those points has to come with trepidation.
The best thing that ever happened to Jimmy Butler was going to Miami, but that doesn't mean he forgot Philadelphia did a sign and trade with him. Poor Joel Embiid, he has the wrong coach and front office to finally reach the NBA Finals at this point.
In the Stanley Cup Playoffs' games on Thursday night, every team trailing in their series won, forcing three Game 7's on Saturday. This will be fun and hockey bettors have a lot to determine to make NHL picks. With Toronto and Los Angeles losing in tough fashion, they will have to overcome themselves first before thinking about advancing.
Moving on to the ponies, we know that it wasn't a Triple Crown in the making, but Derby winner Rich Strike not running in the Preakness Stakes will kill television ratings and betting interest in that race.
The Phillies Bryce Harper has a small tear in his right UCL. Harper will get something called a – PRP injection – to heal and repair the tear and will return to action as a DH sometime next week. He will not throw a baseball for four weeks until reexamined.
---
Trendy Talk
---
NBA
The Celtics are 36-20 ATS off an upset loss as a favorite the last three seasons.
Golden State is 23-7 ATS in home games after allowing 130 points or more.
The Suns are 11-1 ATS revenging a loss of 10 points or more this season. (Sunday)
NHL
The Capitals are 7-0 OVER in home games revenging a road loss.
The Pittsburgh Penguins are 21-5 in home games after playing two straight contests where seven or more total goals were scored.
The Stars are 3-10 at home after three straight games with 8 or fewer shots on goal than their opponents.
The Edmonton Oilers are 20-5 in home games off a win in their previous game this season. (Saturday)
Defending champs, Tampa Bay Lightning, are 9-0 staying under the total in the 7th game of a playoff series. (Saturday)
The Carolina Hurricanes are 16-6 staying under in home games having lost two of their last three contests. (Saturday)
MLB
The Chicago Cubs are 33-76 line vs. teams who strand 6.9 or fewer runners on base per game.
The Nationals are 10-39 as a home underdog of +100 or higher.
The Houston Astros are 10-0 staying under the total when playing against a team with a 38% or lower win percentage.
The Orioles are 11-1 staying under in the total when playing against left-handed starters this season.
Yu Darvish and the Padres are 0-8 in road games after a loss since last year.
WNBA
Las Vegas Aces are 11-2 ATS off an upset loss as a favorite over the last two seasons.
The Liberty are 9-2 hitting the over at home after allowing 75 points or more.
The New York Wings are 9-2 staying under the total when playing as a road underdog.
---
BMR's Free Picks
---
NBA
The Bucks and the Warriors are home for Game 6 and in a position to wrap up their series. Do both or either win and or cover the spread? And Sunday, look for our Mavs/Suns prediction.
NHL
Will we have three series-clinching games on Friday, three series extended to a Game 7, or somewhere in between? See what our experts think. Return on Saturday for THREE amazing Game 7's!
MLB
The Phillies and Dodgers and Yankees and White Sox continue their four four-game sets on Friday night. Division rivals Toronto and Tampa Bay will collide to start their series, each hoping not to fall farther behind the blistering hot Bronx Bombers. On Sunday evening, we have the ESPN matchup between San Francisco and St. Louis.
Pro Tip: Review all our popular prop plays in all the sports.
---
The Buzz
---
The NFL schedules were released last night and the biggest takeaway, at least from a betting perspective is there are currently 10 home underdogs in Week 1, the most ever in the Super Bowl era.
Buffalo at the L.A. Rams will start things off on Thursday. On the first Sunday night, it will be Tom Brady and the Buccaneers at Dallas. And the NFL, never one to miss an opportunity, has Russell Wilson returning to Seattle in a Denver uniform to face his former team, this is barely his former team.
A couple of oddities we noticed. First, the New York Jets' first four games are against the NFC North. Dallas will have four consecutive contests against the NFC North in weeks 7-11, with Week 9 a bye week.
If Milwaukee beats Boston tonight, that series has to be considered a true upset. Many NBA bettors and those experts that follow the league thought the Celtics were headed to the NBA Finals. The Bucks winning and covering tonight without Khris Middleton would be an accomplishment.
The New York Yankees have won 16 of 18, they have the best-run differential in the AL (+60), and have reached the top of the list as the best team to bet on at +10.75 units.
---
Out The Door
---
Starting tonight, this is going to be a hot weekend of television viewing with elimination battles and Game 7's in the NBA and NHL. Make sure to grab more beers and snacks and have your favorite food delivery numbers at the ready.
We hear all the time, "this player is so athletic". But let's take Luka Doncic who is averaging 32.5 points, 9.3 rebounds and 8.5 assists per game in 22 career playoff games. Great athlete, hardly. What makes Doncic so good, he's a great basketball player. Keep that in mind.
We love a good chuckle and we have seen teams in the playoffs winning series and the analytics crowd chiming in – Yes, Team A won the series but the metrics had it nearly even. Guess what, take that argument to your sportsbook and try and get a refund on a loss.
---
Who Is Right?
---
We have a couple of Joes vs Pros in baseball betting on Friday, but the biggest difference is the Orioles vs. the Tigers. The Joes have this matchup for an over at close to 60% on tickets sold. The Pros have the under in the mid-90s percent for cash. Who will be correct?
Let's get some winners, see you back here Monday!