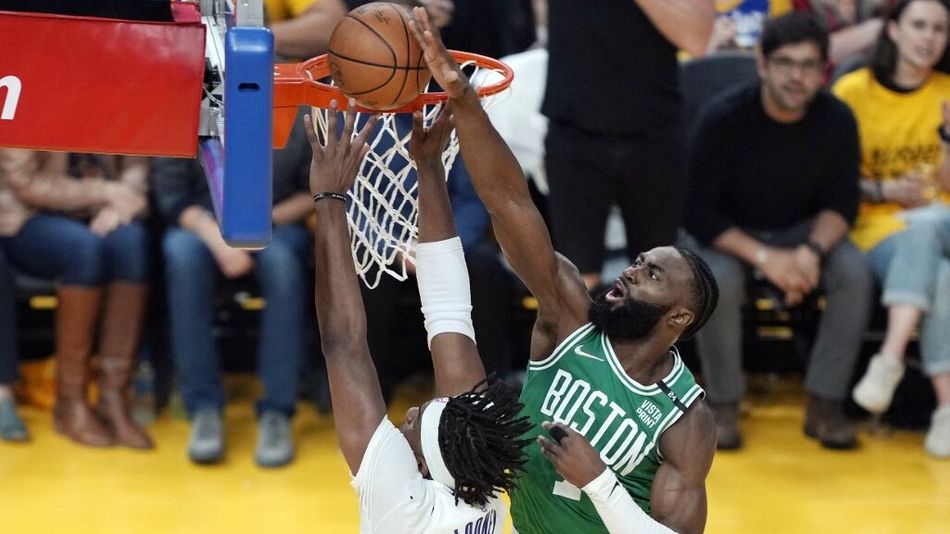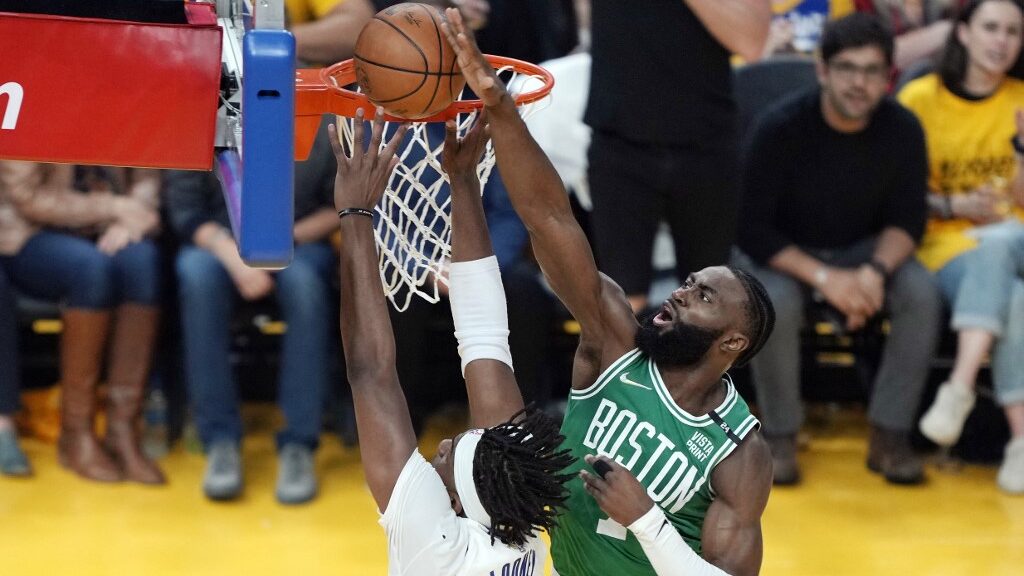 It was a remarkable evening in the NBA and in the NHL Playoffs, and we break it down and look ahead to the weekend action.
We also have MLB info for you, WNBA tips along with whatever other information we think applies that will benefit you.
---
About Last Night…
---
NBA
With Golden State up 12 after three quarters and the way they had played in the fourth quarter for the entire playoffs, it was assumed by everyone but those on the Boston bench that Game 1 was over. The Celtics made their first seven three-pointers of the fourth quarter and 9 of 12 for the period and blitzed the Warriors 40-16.
Boston is the first team in NBA Finals history to enter with a double deficit and win the game by double digits. Also of note, all the top sportsbooks and betting sites were at 85% or more of bets placed for Golden State. A stunning result.
NHL
When the news broke that Colorado for certain would not have No. 1 goalie, Darcy Kuemper, one had to wonder how Game 2 would play out.
After surrendering 8 goals, the Oilers came into Thursday's contest looking to be the aggressor and start knocking Colorado players around, borderline legally and that worked for better than 23 minutes, holding the Avs scoreless. In the blink of an eye or 124 seconds, Colorado scored an avalanche of goals, with three in that span.
The Avalanche defense and backup netminder Pavel Francouz turned aside 24 shots and Colorado won 4-0. Edmonton has an uphill climb from here.
French Open
American Coco Gauff is the youngest woman to reach a Grand Slam final since Maria Sharapova made the Wimbledon final at 17 in 2004.
She will face No. 1 Iga Świątek, who is a chalky -700 favorite for the French Open crown.
MLB
This happened Wednesday night, but it is worth talking about. The Dodgers going into their series with the Pirates this week had the best run differential in baseball and Pittsburgh was the worst. All the Bucs did was sweep L.A. in three games on the road.
A Dodger bettor would have lost -9.15 units over those three days, and for the season, Pittsburgh goes 5-1 against Dodger Blue. Bucs backers could have collected $1,060 profit on six separate $100 underdog wagers on their team.
And still, the Dodgers are favorites to win the World Series. Baseball… unbelievable.
---
Trendy Talk
---
MLB
NY Mets are 11-1 after scoring 2 runs or less this season.
Milwaukee is 4-13 (-13.0 Units) at home when the total is 6 to 6.5.
Minnesota is 29-11 Over vs. a starting pitcher who gives up 0.5 or less HR's a start.
Houston is 21-5 Under vs. teams averaging 2.75 or fewer extra-base hits per game.
Shane Bieber and the Guardians are 22-5 a road favorite of -125 to -175.
NBA
Golden State is 27-8 ATS revenging two consecutive straight-up losses as a favorite. (Sunday)
Golden State is 7-0 Under in home games when playing with two days' rest this season.
NHL
Tampa bay is 11-1 revenging a loss when the opponent scored five or more goals.
N.Y. Rangers are 10-2 Under after scoring four goals or more in three straight games.
Colorado is 23-4 after playing a game where four or fewer total goals were scored. (Saturday)
Edmonton is 12-3 Over in home games off a road loss by two goals or more. (Saturday)
WNBA
Chicago is 11-22 ATS after allowing 70 points or more in four straight contests the last three seasons.
Connecticut is 8-1 ATS vs. teams outrebounded by three or more per game.
Seattle is 3-15 ATS after one or more Overs.
---
BMR's Betting Pulse
---
MLB
We focus on Game 2 between the Mets and Dodgers as we keep a close eye on this intriguing series. Also, Friday, we break down the action with the Braves at the Rockies and those steaming hot Yankees who are hosting Detroit.
Saturday we have a free pick on the interleague matchup this weekend, the Angels at the Phillies. We wrap up the weekend on ESPN with a Sunday night affair of St. Louis at the Cubs from Wrigley.
NBA
With Boston taking a shocking lead in the NBA Finals, will Golden State bounce back in Game 2?
NHL
We have great Stanley Cup action starting tonight with Game 2, Tampa Bay at New York, and Sunday will have a venue change for Game 3, at Tampa.
Saturday is the third contest between Colorado and Edmonton and the Oilers need to win at home.
Tennis
This weekend wraps up all the action for the French Open, check out our tennis picks for the biggest matches. (Link to Tennis Page)
Soccer
World Cup Qualifying continues and we have various free soccer picks for you to read over.
*Note: Review all our popular prop picks in all the sports.
---
The Buzz
---
NHL: The Rangers' "Kid"
After being slammed on Wednesday 6-2, we will be watching how Tampa Bay responds after their ugly Game 1 loss. The Rangers' "kid line" has grown before our eyes in the playoffs and Filip Chytil has 7 goals in 15 games after posting eight scores in 67 regular-season contests.
MLB: Phillies Fire Joe Girardi
Today, Joe Girardi was fired by Philadelphia, who spent a lot of money, but still has a flawed roster. Girardi certainly did nothing to improve what he had, but somebody had to be the fall guy.
MLB: The Twins Visit Toronto
With first-place Minnesota having just lost four of five to Detroit, they head to Canada without four rostered players who are unvaccinated and are not allowed in the country. That can not help against the Blue Jays who are riding an eight-game win streak.
---
Out the Door
---
Celtics vs. Warriors: Game 2
I think we all expect Golden State to not let up as they did defensively in the four quarter.
One has to wonder what the Celtics' Jayson Tatum will do after scoring a mere 12 points on 3 for 17 shooting. Additionally, Jordan Poole was a non-factor and he had a team-worst -19 plus/minus rating.
This should be a captivating Sunday.
---
Who is Right?
---
Mets vs. Dodgers Series
With the Dodgers having been swept by Pittsburgh and the New York Mets on a six-game win streak, the Mets looked like the play last night. However, oddsmakers put out a line on who the teams are, not how they had been playing with the Dodgers at -160 and sharp bettors lifting it 20 cents to -180. L.A. won 2-0 as someone knew something.
Guardians vs. Orioles Series
Maybe this will level off, but Cleveland is in the low 60 percentile to beat Baltimore tonight, yet over 80% on the money at 01:30 pm EDT. The total is just the opposite with the bets placed in the upper 80s for the Over and low 60s for cash.
---
Let's get some winners, see you back here Monday, and have a super weekend!