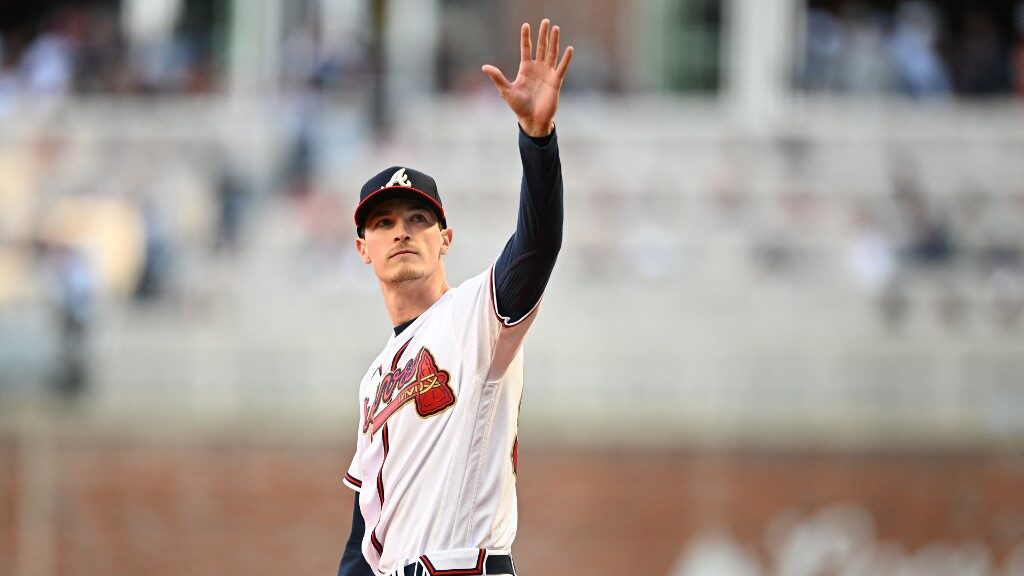 Wind and warm weather could help the over beat the MLB odds this Friday when the Colorado Rockies host the Atlanta Braves.
Atlanta Braves vs. Colorado Rockies
Friday, June 03, 2022 – 08:40 PM EDT at Coors Field
MLB Totals Thanks to Good Weather
It's starting to look a little bit like summer out there. Good thing, because that warmer weather is precisely what we need for our MLB picks this Friday.
The totals during the past seven days before press time were split down the middle at 48-48; the Under was 327-288 (53.2 percent) up until then.
Rising temperatures are part of the reason for this. The hotter it gets, the farther baseballs travel, and the forecast for Friday's game at Coors Field calls for game-time temperatures in the low 70s – up about 20 degrees from a month ago.
Not all the weather gods have in store for the Colorado Rockies (23-28, Over 29-22) as they prepare to host the defending World Series champions from Atlanta (25-27, Over 28-20-3).
Is Windy for Colorado Rockies
The humidity is also lower in Denver than last month, giving baseball yet another boost. And winds around 10 mph are expected to blow out to centerfield this Friday.
Let's hope that the wind picks up a bit. There's an 11-run total on the betting odds at Bovada, and one of the National League's top pitchers is ready to take the mound – with the best bullpen in the majors waiting in the wings.
Why Not Bet the Spread Instead?
Those 11 runs may seem like a tall mountain to climb, but the total is where the profit margin lies if you're restricting yourself to a straight (aka "single") bet for Friday's matchup.
The Moneyline is tight as a drum at Heritage Sports (visit our Heritage Sports Review), which has Atlanta priced at –163. We know this is tight because FiveThirtyEight's projects Atlanta's chances of winning at 62 percent.
Run that through the gorgeous BMR Odds Converter, and you get –163 out the other side (–163.16, to be precise).
Computers Might Be Overlooking Weather Conditions
We're also looking at some other projections from a proprietary source – shhh, don't tell anyone – and they have Atlanta and Colorado combining for 11 runs.
But their computers might be overlooking the weather conditions at Coors this Friday. The betting public, bless their hearts, is even more likely to be unaware of these conditions.
Are the Baseballs Dead?
Literally and figuratively. The big story this year has been the new batch of baseballs the league ordered from the Rawlings plant in Costa Rica; on average, these balls are being affected by drag more than usual, turning several would-be home runs into long outs.
If you were one of the sharps who pounced on this early and put the Under in your baseball picks, well done.
Hitting Improvement Record
But it's June now, and how the turntables have... turned. Here's a breakdown of the way hitting has improved as the weather has gotten warmer (as per Baseball-Reference):
March/April: .676 OPS
May: .711 OPS
June: .725 OPS
Okay, obviously there isn't much sample size to work with yet as far as June is concerned.
But this improvement was almost bound to happen, and hitting should improve even further in July before leveling out somewhat. El Nino notwithstanding, that is.
Can Max Fried Survive Coors Field?
This is where we have to start tempering our enthusiasm for the over. Max Fried (2.98 FIP) has been a strong pitcher for a while now, but Fried has really stepped it up for Atlanta this year.
Fried and Braves Analysis
He's found a way to get his spin rates higher than last year's, leading to the lowest FIP of his career thus far.
Then you have Atlanta's bullpen, which ranks first overall (plus-3.1 WAR) at FanGraphs.
That's a tough combination to beat. Yet the Over is 6-4 in Fried's 10 starts, including each of his last four appearances.
They're a disappointing No. 21 overall in hitting (plus-5.1 WAR), just three spots ahead of Colorado (plus-3.3 WAR).
Braves vs. Rockies Let's Pick the Over
Wait, why are we taking the Over again? Oh yeah: The weather. And the Mile High air in Denver does have a way of turning pitchers into cannon fodder.
Chad Kuhl Analysis
Plus, Rockies starter Chad Kuhl (4.04 FIP) isn't quite as good as Fried.
Since this is Coors Field, we should probably mention Kuhl has a 4.36 xFIP, which is FIP (Fielding Independent Pitching) adjusted for the ballpark.
Even more, helping us out, Colorado's bullpen ranks in the bottom half at No. 19 overall (plus-0.7 WAR) in value.
And as a possible preview of Friday's matchup, Atlanta took Thursday's series opener 13-6 (Over 12.5) as -144 road faves. We'll buy that for a dollar.
MLB Pick: Over 11 (-115) with Bovada (visit our Bovada Review)

*The line and/or odds on picks in this article might have moved since the content was commissioned. For updated line movements, visit BMR's free betting odds product.