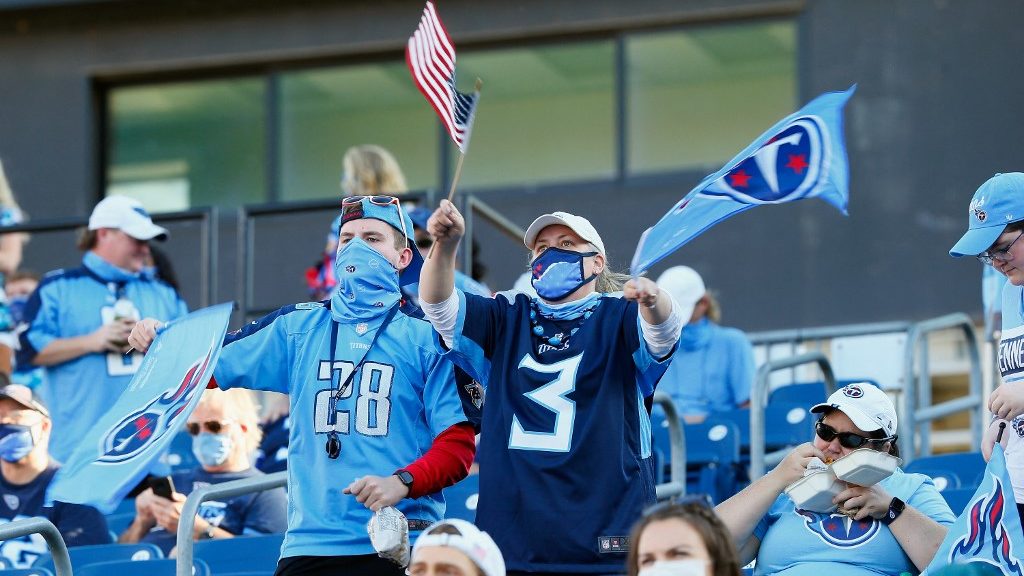 The legal sports betting industry in Tennessee came up a little short of analyst expectations in August. After seeing a rash of positive reports from competing jurisdictions, Tennessee's platform produced dull, flat month-to-month numbers throughout August.
Not quite a full-year old, the Tennessee legal sports betting industry was expected to see an increase in activity during August. But the whispers of pro and college football didn't translate to that hopeful uptick in betting in the state. August however figures to be the last month this year for underwhelming numbers – September and beyond are expected to produce off-the-charts betting for one of the top-10 jurisdictions in the broad US legal sports wagering scene.
Nicole Russo, analyst for PlayTenn.com, said: "After an up and down summer, it would've been encouraging to see some growth in handle ahead of what is a crucial period in the industry. No sport motivates bettors like football, though. And a surge in betting this fall will put an end to the slower summer months."
Breaking It Down
Bettors in Tennessee dropped $144.5 million at the state's sportsbooks in August – about the same as they did in July. About $4.7 million per day was taken in by the state's nine high-profile providers, which is also about equal to the per/day numbers the state's sportsbooks reported in July.
Optimism reigns supreme in Tennessee despite August's underwhelming numbers. It's officially "Christmas-time" for American sportsbooks and Tennessee is prime for a handle and revenue explosion for its sports betting scene.
Eric Ramsey, analyst for the PlayUSA.com Network, commented: "This is the most important time for the industry, but we still don't know for certain how bettors in Tennessee will engage over a full football season. It seems like a safe bet that wagering on football will likely represent a greater share of Tennessee's annual handle than the national average."
Revenues Follow a Similar Pattern
While sports betting handles have been increasing across the US, there has been a pattern of revenue drop-offs in participating jurisdictions – a patter that has unfortunately affected the Tennessee market as well.
The Volunteer State sportsbooks reported just $13.2 million in profits in August, which represents a healthy drop from the $15.2 million reported in July.
Just $2 million in tax contributions were made of the $10.1 million in reported taxable revenues in Tennessee.
Looking Ahead
While disappointing, August figures from the Tennessee legal sports betting market haven't slowed the optimism among analysts. Football season is expected to be huge thanks to the Tennessee Titans and the slew of beloved Tennessee college football teams.
That fact is not lost on the state's nine sports betting providers. "College football and the NFL aren't just important in terms of the wagers they generate, they also represent the greatest opportunity for sportsbooks to grow their customer base," Nicole Russo said. "The result is aggressive promotions from established operators, and new operators scrambling to launch before kickoff."
September marks the start of football season. October will bring basketball and the Memphis Grizzlies and the NHL and the Nashville Predators into legal sports betting menus. It all adds up to an exciting few months ahead for Tennessee sportsbooks, which will approach and even smash handle and revenue records for the state by the end of 2021.
Bigger Picture
A look at how the Tennessee legal sports betting scene has performed since launching in November 2020 reveals a middling market that has hit and even surpassed all expectations.
With August's numbers added in, Tennessee's sportsbooks have taken in about $1.5 billion, putting the industry on track to hit $2 billion in wagering activity once their anniversary date comes around in November.
"If you want growth in this business, the way Tennessee is doing is the correct way. With the digital aspect, it's easy to log on, it's easy to make a bet and it's easy to find and withdraw money, so yeah I think Tennessee is doing it correctly and, we'll continue to see that grow through the state," said Johnny Avello, Director of Operations for DraftKings Sportsbook.