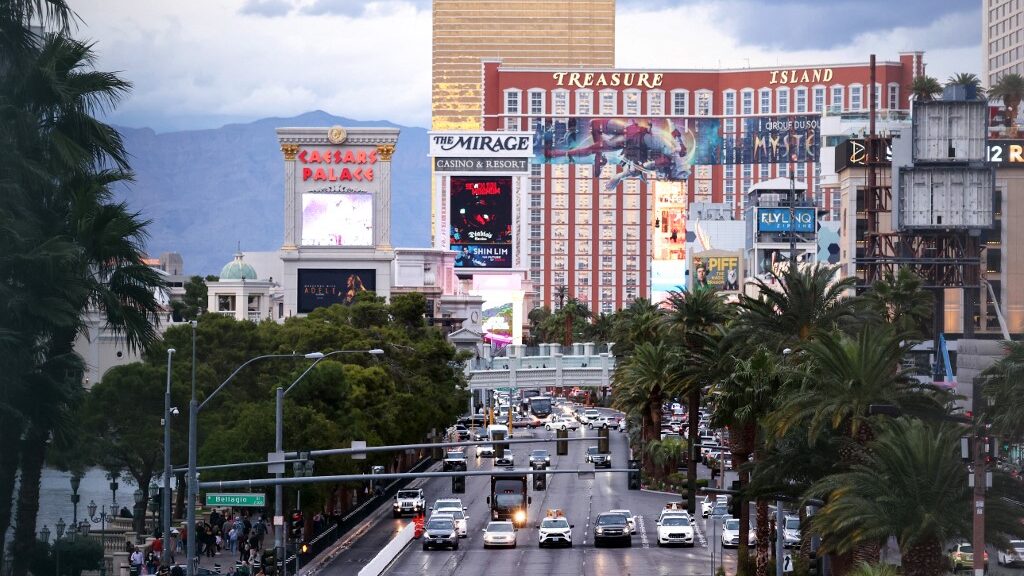 As more and more states get into U.S. sports betting, the betting handles will continue to soar and that was never more in evidence than the record-setting numbers in Super Bowl LVII.
Super Bowl Extravaganza
There were more than 100 million betting transactions during Super Bowl weekend which was a whopping 25 percent increase over last year's numbers.
At least some of the credit belongs to Glendale, Arizona, the site of the first Super Bowl ever to be in a legal sports betting state. And in case you are wondering, over 100,000 transactions were recorded in the Glendale region on Sunday alone.
Sportsbooks Are Fascinated
"This was BetMGM's most successful Super Bowl and most bet on a single game sporting event ever," the company told CNBC. The company's nine retail sportsbooks coupled with the betting on the BetMGM app combined for record-breaking numbers.
FanDuel was another company that did blockbuster Super Bowl numbers, reported it accepted 50,000 wagers per minute, and averaged two million active users on its platform during the game. But it wasn't a surprise to FanDuel CEO, Amy Howe, as she predicted before the Super Bowl that the numbers would be staggering.
"This Super Bowl is going to be the biggest sports betting event in history," Howe said. "If you look at our platform, we're projecting somewhere about 7 million bets — 50% of those likely to come from player props. It's not just about who wins or loses, there's something for everyone."
"As America's number one sportsbook, we have over 550 different betting markets for the Super Bowl alone. You can (bet) on what the final score is going to be, who's going to score the first touchdown, and same-day parlays, which have been hugely popular for us. It's become a mainstream part of enjoying and elevating that sports experience."
Caesars Apps Crash in Nevada
Caesars Nevada sports betting apps failed at the worst possible time. William Hill and Caesars Sportsbook apps for NV sports betting both crashed on Super Bowl Sunday, with the company citing "system failure" issues with their "real-time data system."
"We have pinpointed the cause of the system failure and are now working through the resolution with all of our available resources," Kate Whiteley, Vice President of Corporate Communications and Production at Caesars Entertainment, said in a statement.
According to the Nevada Gaming Control Board (NGCB), Nevada sportsbooks accepted $153.2 million in Super Bowl bets which was a 14 percent decrease from 2022. In addition to the Super Bowl being played in the first legal sports betting venue, the failure of the Caesars app was likely a substantial contributing factor to the disappointing Super Bowl handle in the Silver State.
"Unfortunately, as can occur when dealing with a complex, real-time data system, this has taken longer than we had hoped or expected," Caesars Kate Whiteley said. "We sincerely apologize for the frustration and inconvenience it's caused our valued customers. While we move as expeditiously as possible, we also do so with an abundance of caution to ensure that we do not exacerbate or repeat the issue and that when we bring the platform back up, it stays up."
---