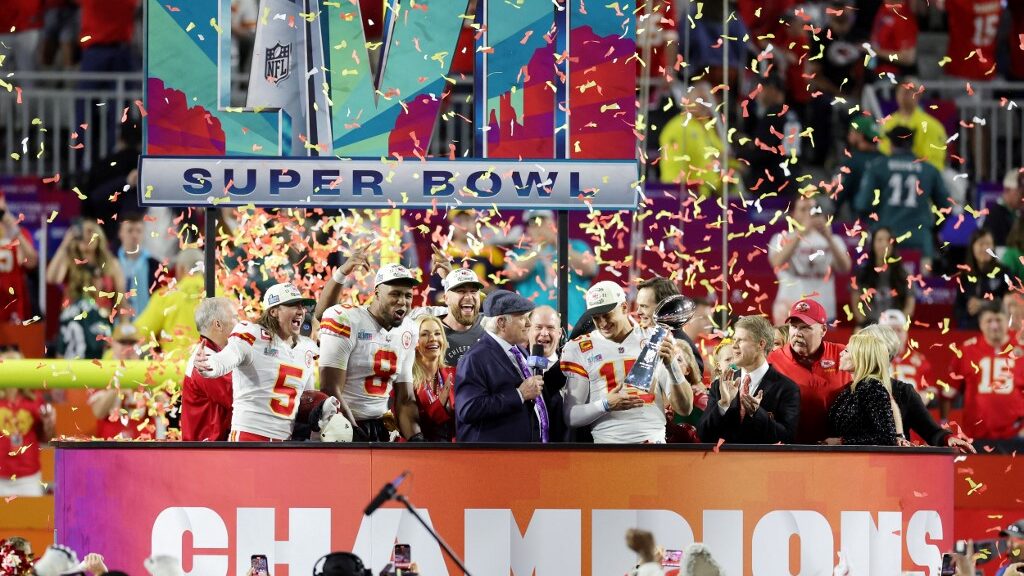 Super Bowl LVII record-setting sports betting performance dominated the off-the-field stories leading up to the game and now we have the numbers that justify the hype. In addition to being the first Super Bowl to be held in a state where sports betting has been regulated, early evidence reveals a high level of interest in wagering on the big game.
GeoComply is a company that confirms where bettors are placing their wagers. Their researchers say more than 100 million sports betting transactions were placed over the Super Bowl weekend (Saturday and Sunday). That's a 25% increase over last year.
However, if you dig into the numbers a little deeper, GeoComply researchers also found that more than 100,000 transactions were registered in Arizona sports betting sites (in and around State Farm Stadium in Glendale, Arizona).
There are also some other interesting takeaways from the data. Let's take a look.
What State Had the Most Sports Bettors?
GeoComply researchers also note:
GeoComply registered 7.4 million accounts over the weekend… This is an increase of 32% from the previous year.
More than 100,000 geolocation checks around the stadium came from over 8,000 fan sportsbook accounts.
The state with the most GeoComply geolocation checks over the Super Bowl weekend? New York with nearly 14 million.
Geolocation data also shows that Missourians were trying to bet on their team, even though they're not allowed. More than 250,000 of them tried to bet on their home-state team, the Kansas City Chiefs but were blocked. On the other hand, GeoComply recorded over 2 million legal sports betting transactions in Kansas – Missouri's neighbor to the west.
Geolocating Adds a Level of Cybersecurity to Sports Betting
One of the residual benefits of mobile sports betting in Arizona, as shown during the Super Bowl, is better tracking and geolocation compliance is not only good for confirming a bettor is in a state that allows sports betting, but it can also help curb criminals.
Anna Sainsbury, co-founder and CEO of GeoComply, stated, "Online sports betting may be a target for fraud, but because every bettor must verify their location, the industry has the data to stop it before it starts."
Put very simply, geolocation technology uses data coming from a user's computer or mobile device to identify or detail that user's specific location.
---
New States Fuel Bigger Number
Rolling out regulated online sports betting in Arkansas, Kansas, Maryland, and Ohio since last year's Super Bowl helped the cause. Adding those four states in 2022 and the beginning of 2023 boosted GeoComply's transaction volumes to record levels. Nearly half of the population of the United States was able to legally bet on the game.
Where Does Sports Betting Go From Here?
As of February 2023, 33 states plus Washington, D.C., have launched regulated sports betting. A handful of others are debating whether to do the same this year. Maine is on the verge and Nebraska isn't far behind. It's legal in Florida, but lawmakers are still working out the kinks. Texas and Kentucky are getting closer to legalizing it, but still, have a row to hoe.
---