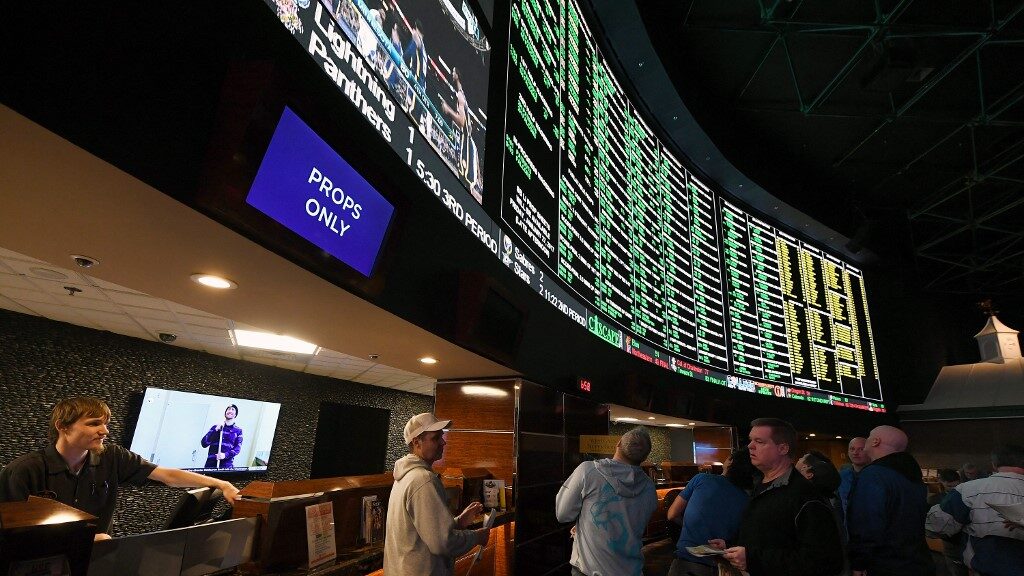 As US sports betting expands across the territory, it's hard to keep track of where each state stands and it's also tough to keep up with how much operators are being taxed.
Each state regulates (and taxes) sports betting in its own way. For example, Tennessee and Wyoming, have legalized only mobile sports betting. According to Bloomberg Industry Group, Tennessee's 20% tax on mobile betting is the highest outside of the Northeast, where rates average 31% and can be as high as 51% in other US betting sites.
The biggest money is made per bet in states with high rates, retail and mobile options, and no exclusions policy. Handle, tax base and tax rate all contribute to a state's revenue haul. States that forbid mobile gambling to raise the least.
There is one state though that is leading the tax pack.
New York's Sports Betting Tax Rate
Online sports betting in New York has undoubtedly helped the state generate a significant amount of money because of the tax rate. Governor Kathy Hochul (D) said taxes and license fees brought in more than $900 million for the state in 2022, and 2023 is already off to a great start. Most of this money will be used for education funding, and some may even be used to pay for improvements to the mass transit system.
However, not everyone is happy. New York has a 51% tax rate for online sports betting that operators must pay. Needless to say, it's drawing the ire of many executives in the gambling industry. Even when a customer loses a free wager and no money is exchanged, the operators' promotional credits are counted as gross income. According to the Tax Foundation, the effective tax rate operators are paying may be as high as 77%.
With 20 million residents and such a large tax windfall, it's easy to see how New York became the largest online sports betting market in the United States in just one year. To appease operators, a bill was recently introduced by New York Senator Joseph Addabbo Jr. It would implement a lower tax rate, as more operators are added. Here's the breakdown:
10-12 operators would mean a 50% tax rate.
13-14 operators would mean a 35% tax rate (2024).
15 or more operators would mean a 25% tax rate (2025).
Additional language in the bill provides a tax exemption on all revenue attributed to free play or promotional wagers and would allow two minority-owned sportsbooks to have the first crack at additional licenses. Nevertheless, it will take some time to push it through.
---
Other States May Help Stabilize Tax Rate
While many states provide tax breaks for these credits, some, like Virginia and Colorado, are beginning to cut back or eliminate them.
As mobile providers build their clientele, holdout states allow sports betting, and comparative rates make operating in high tax jurisdictions less competitive, this stabilization of an effective tax rate could be reproduced in additional states.
On the other hand, increases could be coming in some states.
DFS Could One Day Be Taxed by States, Too
What also may be on the way (although a long way off) is taxing daily fantasy sports or DFS.
The regulation of sports betting is compelling states to evaluate whether daily fantasy sports competitions should be regarded as gambling. Fantasy contests are permitted in 45 states, despite the fact that since 2018 only 36 states have legalized sports betting.
What makes the difference? Money is staked on a certain outcome in sports betting, such as which players will score or by how much one team will win. In DFS, you choose complete teams of players and score points based on how well they perform. Because daily fantasy sports is considered a game of skill, not a game of chance, DFS operators distinguish it from gambling.
Regardless of the outcome, we all know that there are only two things that are certain in life: death and taxes. And it looks like sports betting has a lot of life to live.
---