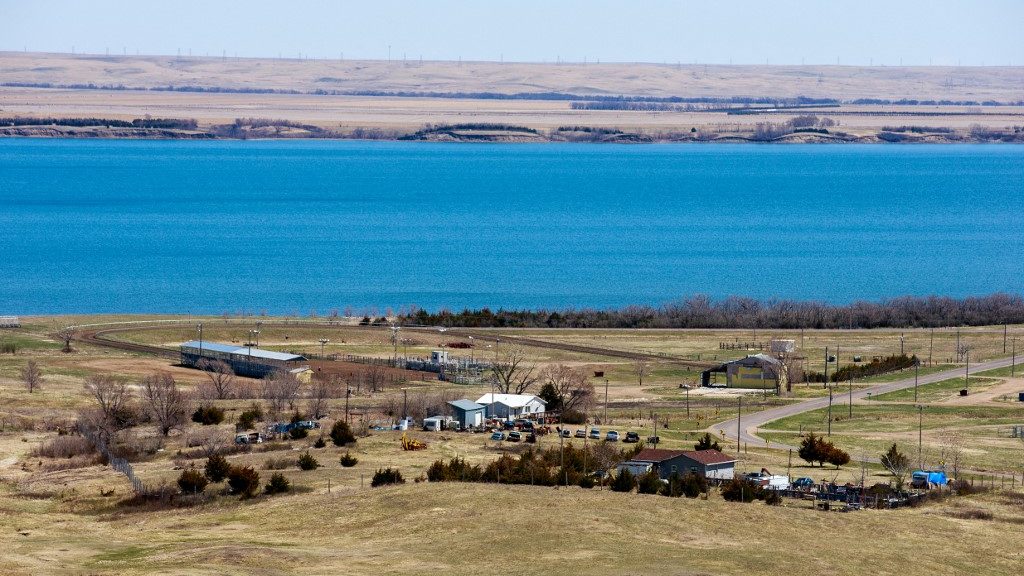 The story of the US legal sports betting industry's growth wrote another chapter Monday with news out of South Dakota and Wyoming that their state legislatures have approved a set of rules paving the way for new platforms to launch in their states. As many as nine states have signaled their desire to join the US legal sports betting family in 2021. With the new rules for both South Dakota and Wyoming approved by lawmakers, it puts both on track to be among the first and launch their respective platforms in time for the start of the NFL season September 9.
Both states have opted to not complicate the process. There hasn't been a whole lot of debate or much controversy in either Wyoming or South Dakota with regard to the progression of their plans, leading to a quick and painless legalization process. "I think Wyoming set forth a strong mobile market. Some of the simpler states legislatively that have done this, aka Wyoming and South Dakota, can show other states that you don't need to reinvent the wheel," said Brendan Bussmann, a partner with Global Market Advisors.
Wyoming
The Wyoming Gaming Commission (WGC) took the idea of legal sports betting in their state to a new level on Monday, two days after the conclusion of a compulsory public comment period ended. The Commission voted unanimously in favor of rules for launching a mobile-only sports betting platform, similar to that of Tennessee. They approved emergency wagering rules for online betting as well.
Included in a 122-page, 9-chapter document are rules pertaining to licensing, responsible gaming advertising, taxation, and all requirements for Wyoming's hopeful sportsbook operators. There will be a minimum of five licensed providers that will hopefully be going live in September, but the rules have paved the way for an uncapped market, meaning that there will be no limit to how many providers can operate in the state.
Although seeming a tad generic on its face, the Wyoming legal sports betting scene has some eye-opening, controversial aspects to it. Among the intriguing characteristics of the future Wyoming scene not seen anywhere else in the country are its allowing bettors 18 years and older to wager on sports, their instant willingness to allow for in-state college betting and the acceptance of cryptocurrency payments at its state's books.
South Dakota
It was Monday as well that the South Dakota legislature put into motion their state's launch of a legal sports betting platform. The set of rules set forth, debated and shared with the public were also unanimously approved as the final step before licenses in the state start to be handed out. The rules are for on-premises bets at casinos in the city of Deadwood only.
It was originally voters that voiced their approval to launch sports betting in South Dakota on the November 2020 election ballot. Gov. Kristi Noem signed sports betting legislation in March, and the law officially went into effect July 1.
A glaring omission for the South Dakota sports betting scene is a lucrative and increasingly dominant mobile platform. As one of the more conservative jurisdictions in the country, internet-based betting wasn't even mentioned in any of the regulation procedures. That doesn't mean that the dream of mobile is dead.
"The rules allow for [on-premises mobile], I'll be curious if any jump onto that," Mike Rodman, executive director of the Deadwood Gaming Association said. "South Dakota is a pretty conservative state, so we have a go slow approach. Maybe sometime in the future we'll see statewide mobile. We have to prove ourselves in Deadwood and do a good job.
Ready to Go Live
The Wyoming scene looks as though it is set in stone but there have been whispers of some minor tweaks in the South Dakota industry September 8 – the day before their hopeful launch and 24 hours prior to the start of the NFL season.
It looks like a foregone conclusion however, that bettors in both states will be wagering on the first NFL game this year. "I think people have realized that sports betting is a mainstream thing," as Brendan Bussmann, a partner with Global Market Advisors put it: "It's just a matter of when, not if, at this point that states are going to move."