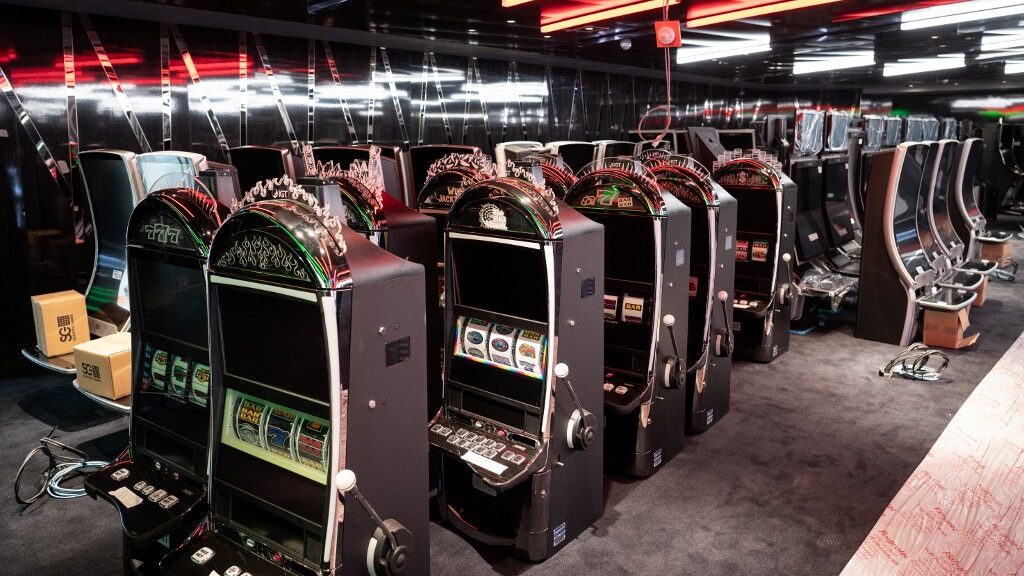 It looks like a scene out of an old science fiction movie but robots interacting with humans and providing security details for casino properties are happening in real-time.
The next time you visit Las Vegas, there's a chance you will run into one yourself. Or maybe it will run into you!
The World Has Changed
The global pandemic changed the way the world works as evidenced by millions working remotely from home, while the companies they work for are able to reduce their overhead by decreasing their office space.
Zoom calls have replaced conference room meetings and finding employees to attend these corporate gatherings has grown increasingly difficult. And it is because of this paradigm shift that entities requiring security in one form or another are beginning to warm to the idea of having robots roam their properties instead of hard-to-hire humans.
The overall cost is cheaper, robots require no time off, no personal days, no lunch or dinner breaks, and no employee strikes. They also never oversleep and their attitude never changes. They will even market your brand while on patrol, so what's not to like from an employer's perspective?
Bots Protecting Slots
It appears as though there are casino operators currently utilizing robots as part of their security details and one company, Knightscope, stated they signed their first Las Vegas casino client in May. These bots can be used to complement a security force with humans working in a backroom control center that will be able to monitor real-time activity through its "eyes".
The new Las Vegas client has plans to use the bot in its parking lots and buildings as a detection and prevention mechanism against criminal activity. The company also has non-mobile entrance robots that can greet customers, recognize VIPs, and perform a variety of other functions.
The automated security company also recently signed a southern California casino to its fifth consecutive annual contract and will provide six Autonomous Security Robots (ASR) to the property.
Knightscope states on its website: "Casinos have become one of Knightscope's key clients due to the versatility of the use case in such an environment. In addition to augmenting some of the most sophisticated security and surveillance programs in the country, ASRs (Autonomous Security Robots) are able to engage visitors in a fun and futuristic way, deliver on-brand messages, identify VIPs and VVIPs prior to entering the casino, and distinguish the resort as a cutting-edge destination. Knightscope is proud to include this forward-thinking client among its long list of multi-year users."
More Players in the Market
But Knightscope is not the only player in the automated security market. There is also a company named Robotic Assistance Devices (RAD) that provides multi-layered robotic security and recently signed up the Red Hawk Casino in Placerville, California.
RAD boasts a 7-foot-tall, 700-pound automaton named ROAMEO to patrol and protect properties while recording interactions and reporting all its findings to humans located in command central. The Security Control Observation Tower (SCOT) is also part of RAD's security team and it can be found at entrances interacting and evaluating customers while scanning for weapons and using facial recognition software.
On its website, RAD says, "Why will casinos turn to ROAMEO to supplement their human guard patrols? Because ROAMEO can do a better job, for less money, addressing the diverse security challenges posed by the casino environment."
The Future Is Now
The future is now and it is only a matter of time before we see more and more seven-foot robotic behemoths like ROAMEO scanning our faces and welcoming us as we step foot into the land of the one-armed bandits. But can they tell us where the nearest bathroom is? We're quite sure they can!