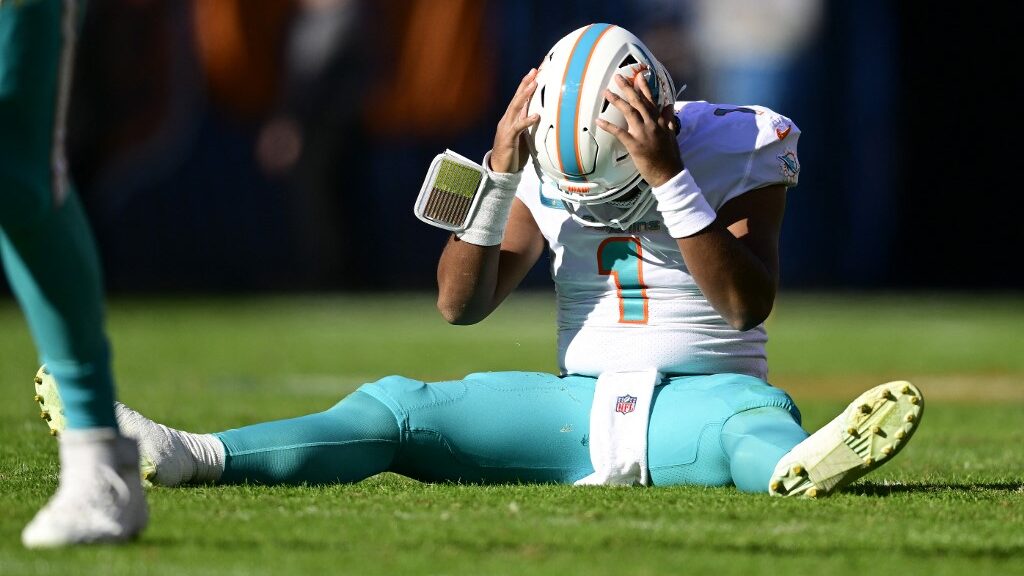 Last night Kentucky lost at home to South Carolina as 20-point favorites and Wildcats fans want John Calipari out, despite 4.5 years left on a 10-year deal. We break it down for you.
Carlos Correa ends up coming back to the Land of 10,000 very cold Lakes and has a new nickname "Physical Pending". We also update our Monday story on Georgetown and it's not getting better. This and NFL Playoff betting intel and how we already have your evening planned if you love college buckets.
---
About Last Night…
---
NBA
Though Oklahoma City might be only 18-23 SU, similar to last season, the Thunder is like a blanket, covering to keep their backers warm. OKC is 25-16 ATS this year with only Indiana at a higher percentage.
Oklahoma City opened at +6.5 at Miami, went all the way down to +2, and still beat the number, falling 112-111 to the Heat. It took an NBA record 40-for-40 from the free throw line for the Heat to win.
NCAAB
The situation in Kentucky is getting ugly last. The Wildcats are 10-6 and 4-12 ATS and could be headed for a complete collapse. After losing by 26 at Alabama and playing with zero interest Saturday, Wildcats players did not come to compete against South Carolina, quickly fell behind, and lost 71-68 as 20-point home favorites. Going into that contest, the Gamecocks were ranked #205 at KenPom.com.
The fact is Kentucky basketball has not been relevant since 2019 and there are those who believe Coach John Calipari's offense is antiquated and his recruiting and motivation methods no longer work. The Wildcats at 1-3 in the SEC is their worst start in 36 years.
Playing against Kentucky makes sense these days versus the college basketball odds.
NHL
A popular NHL bet with sharp money Tuesday was the Stars vs. Islanders Under 5.5. That proved correct as they went to OT tied 1-1, with Dallas winning in a shootout. Turns out there was even more to the story.
---
Trendy Talk
---
NBA
Atlanta is 3-15 ATS off an upset win as an underdog.
Boston is 17-4 ATS vs. teams outrebounding opponents by 3+ per game.
Memphis is 13-2 ATS after failing to cover the spread in 2 or more games.
Minnesota is 12-2 Over in road games off a road win.
CBB
Wake Forest is 10-0 ATS in home games after 2 or more Overs.
Bradley is 8-0 ATS in all home games this season.
Middle Tenn. St. is 11-0 ATS after 2 straight games with 12 or less assists.
Pittsburgh is 8-0 ATS versus teams who are called for 17 or less fouls a game.
TCU is 17-3 ATS after covering 2 of their last 3 against the spread.
NHL
Philadelphia is 2-18 when playing their third game in 4 days.
San Jose is 2-12 vs. division opponents this season.
Edmonton is 7-0 Over against teams outscored by 0.5+ goals a game.
NFL PLAYOFFS
San Francisco is 6-0 ATS versus division opponents this season.
L.A. Chargers are 0-6 ATS in road games after scoring 25 points or more in 2 straight games.
Miami is 0-6 ATS in road games when the total is between 45.5 and 49 points.
N.Y. Giants are 8-2 ATS playing against a team with a winning record this season.
Baltimore is 0-6 ATS revenging a road loss since 2020.
Dallas is 6-0 Under in road games after playing their last game on the road.
---
BMR Betting Pulse
---
NBA
There is hot NBA action on Hump Day and we have a variety of Best Bets and a parlay you didn't see coming. For Thursday, we preview the Celtics vs. Nets and Mavs vs. Lakers on TNT along with two other top tilts.
NCAAB
Tonight we have a stacked college hoops schedule that includes Connecticut vs. Marquette, Alabama vs. Arkansas, TCU vs. Texas, and other top games. Join us again on Thursday as we share our Best Bets and a nifty parlay among our free picks.
NHL
There are 4 matchups on the Wednesday docket with favorites having big money line odds for your NHL picks. Are there any upsets possible, check these writeups and free picks out. Return the next day for Best Bet action on the ML, Totals, and the Puck Line.
NFL
We have a complete rundown of all 6 Super Wild Card matchups and a parlay that might make sense. For Thursday, we inform you who is on Upset Alert.
Note: Review all our popular prop plays in all the sports.
---
The Buzz
---
MLB – Carlos Correa Is Back to the Future
Carlos Correa signed with Minnesota in a one-year deal hoping for a long-term contract this off-season. He signed 2, one with San Francisco and another with the New York Mets but both got cold feet after he was given a complete physical.
Correa had serious leg problems with Houston and that's why they didn't sign. Both the Giants and Mets had ridiculously long-term deals and were scared wondering what kind of player they would have a decade from now.
The Twins made it clear a physical would not be an issue and Correa signed a 6-year with option years. Fascinating stuff.
NCAAB – Hoyas Hysteria Is 180 Degrees of What It Used to Be
Last evening Georgetown was home against a pedestrian Seton Hall team and there was some hope in the D.C. area the Hoyas could end their 26-game Big East losing streak. It was not to be and the Hoyas fell 66-51, having dropped from +9.5 to +8.5 yesterday.
The John Thompson era is a distant memory with this squad 5-13 SU and ATS and is being thumped by 16.1 PPG in the Big East this season.
NCAAB – Your Evening Is Spoken For
Just a terrific batch of matchups where you can make college basketball picks!
Alabama at Arkansas (Pick) – 07:00 PM EST (ESPN2)
Creighton at Xavier (-2.5) – 07:00 PM EST (FS1)
Connecticut (-2) at Marquette – 07:00 PM EST (CBSSN)
Charleston (-3) at UNC-Wilmington – 07:00 PM EST (Flo)
Indiana at Penn State (-2) – 07:00 PM EST PL (BTN)
Baylor at West Virginia (-1.5) – 07:00 PM EST (ESPN+)
Pitt at Duke (-8.5) – 07:00 PM EST (ACCN)
Missouri at Texas A&M (-4.5) – 08:30 PM EST (SECN)
TCU at Texas (-6.5) – 09:00 PM EST (ESPN2)
Top Betting System – New Feature
These betting systems don't always win, but they are fascinating and thought-provoking and sharp bettors that have access to them do well.
NCAAB – Connecticut (-2) at Marquette
Play Against home teams like Marquette when the line is +3 to -3 after 2 or more consecutive Overs, in a game involving 2 very good teams outscoring opponents by 8+ PPG, after playing 5 or more conference contests. Teams like the Eagles are 8-28 ATS in this situation since 2018.
---
Out the Door
---
NFL Playoffs – Look for Underdogs
In the past 5 years of the Wild Card, underdogs are 16-8 ATS.
If that underdog is facing a team that was not in the playoffs a year ago, they are a sweet 10-1 ATS. Presently, the Jaguars and Giants fit those criteria.
NFL Playoffs – With No Tua, the Books Say "No Way" for Miami
With Miami QB Tua Tagovailoa ruled out for this weekend at Buffalo, the Bills moved from -9.5 to -13 vs. the Dolphins. The total is down to 43.5 from the opening 44.5. It seems certain Fins rookie QB Skylar Thompson will start Sunday at Buffalo.
---
Who Is Right?
---
Tonight in the NBA, Chicago visits Washington with the teams trending in opposite directions. The Bulls are on a 3-1 and 4-0 ATS move, while the Wizards are 0-3 SU and 0-3 ATS.
Washington was sent out as a -1 point home favorite and this morning was flipped to a +1 underdog. When the news broke that DeMar DeRozan did not go through the morning practice, though he was already 'questionable' and remains so at 03:00 PM EST, Washington went back to -1. At present, 77% of the money is on the home team with 80% of the wagers placed on Chicago. What are you thinking about this?
Let's get some winners! See you back here Friday!