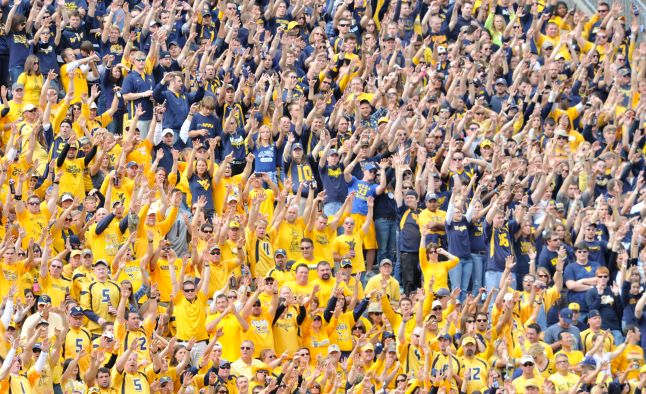 Australia-based, premier global online gaming provider PointsBet continued its US expansion Friday with an announcement that they had launched their mobile app in a seventh American jurisdiction, West Virginia. Previously live in New Jersey, Iowa, Indiana, Illinois, Colorado, and Michigan, adding West Virginia looks like just another step on PointsBet's road to elite status within the broader US scene.
"Launching in West Virginia is a special moment for PointsBet and presents another tremendous opportunity we are excited to attack," said Johnny Aitken, PointsBet USA CEO. "As always, PointsBet will provide this passionate, sports-loving community with the fastest and most reliable online sports betting product across every customer touchpoint. We are thrilled to now introduce West Virginian sports bettors to PointsBet's competitive advantages in owning our technology end-to-end, such as our unrivaled speed and ease of use as well as the deepest slate of betting options in the world for every NFL, NBA, MLB, NHL, WNBA, and PGA TOUR contest."
West Virginia Market
West Virginia is certainly not the biggest sports betting market in the US, but it has had some success despite being 40th ranked in terms of population in the country with its almost 1.8 million residents.
The state's fiscal year ended June 30 and the legal sports betting industry over the 365-day period generated $518 million, despite much of the year being plagued by COVID-related lockdowns and the pause of some pro sports leagues around the world.
The state's last monthly handle report came in June, during nation-wide slowdowns in overall betting activity, coupled with shrinking betting menus for sportsbooks. Sportsbooks in West Virginia still managed to take in nearly $30 million over that 30-day period which represented a rare 17.4% month-to-month increase in overall betting activity. Revenues during the last period also showed a month-to-month spike of 29%.
What PointsBet Brings to That Market
PointsBet brings with them one of the most trusted names in the legal sports betting market. They will have the usual wagering options for bettors in the state, backed by PointsBet's elite technology and customer service products. It will also provide West Virginia bettors with a host of unique and attractive promotional opportunities going forward.
PointsBet's exclusive sports betting partnership with NBC Sports gives the sports betting provider almost unparalleled exposure in the West Virginia market right away with NBC's immense, elite level television and digital assets. This includes NBC's Spanish-language offerings thanks to its Telemundo broadcast stations.
Plans to Build on the West Virginia Presence
PointsBet is in the planning stages of an online casino in West Virginia to compliment their online sportsbook. The company currently runs successful iGaming platforms in New Jersey and Michigan and is hoping to build on that momentum.
PointsBet's iGaming platform is aiming to an end of 2021 launch but still needs licensing approval to go ahead. It is hoping to join four other online casino providers in the state. June was a good month for those providers who saw a 27% increase in betting activity and a 10% month-to-month revenue increase over that time.
Further Expansion Probable
PointsBet has been linked with a number of new jurisdictions slated to come online within the next six or so weeks, prior to kickoff of the NFL season. The latest news comes out of Canada, where PointsBet hopes to gain a market share of the newly expanded legalized platform there and an intriguing Arizona scene.
PointsBet now has access to 16 US states including Arizona, which will hopefully launch a branded sportsbook by the September 9 target date for that jurisdiction. Competition is at a fever pitch in the US market and PointsBet has signaled that they will be a player every step of the way.