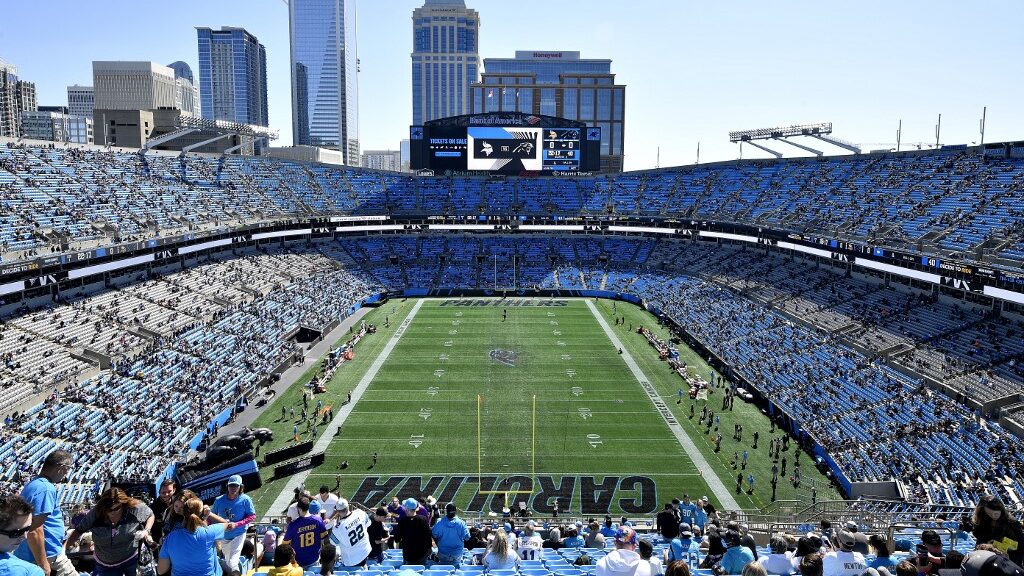 If the Tar Heel State Senate has its way there will be sports betting in North Carolina and it will come sooner than later. But whether the legislation will pass muster with the General Assembly remains a question yet to be answered.
Governor Supports Sports Betting
North Carolina Governor Roy Cooper has been outspoken in his support for sports betting and hinted it may come to the Tar Heel State before the end of this year if the moon and stars align. Two sports betting bills were both approved in the Senate during the last legislative session but one measure died in the House and that was the end of that.
"I think it's going to pass from what I hear," Cooper told reporters at an outdoor Carolina Hurricanes game at Carter-Finley Stadium over the weekend. "We're working with trying to get good legislation that's fair to the taxpayers but also recognizes something that's going on anyway. We might as well get the benefit for our schools and our state out of it."
Rep. Jason Saine was instrumental in formulating the sports betting legislation in the last session, and this year he has plenty of company in crafting the new bill that will hopefully get the green light from his colleagues in the House. Republican House Majority Leader John Bell is working with Democratic Reps. Ashton Clemmons, Zack Hawkins, and Michael Wray to hammer out the new legislation.
Rep. Saine echoed the governor's sentiments: "I believe Gov. Cooper is right in his optimism about sports betting. Last session's process helped identify matters that needed to be worked on with the legislation, as well as giving members (time) to talk to their constituents about the possibility of legalized sports betting,"
Not Everyone's a Fan
Despite the wild success sports betting has had just about everywhere it's been regulated in the United States, there are still those who doubt the economic windfall is worth the social cost the state might pay over the long run. Critics often point to increased crime and gambling addictions as primary reasons to vote against it.
One such North Carolina legislator, Democratic Rep. Pricey Harrison, voted against it in the last session and is looking for a more moderate approach to the introduction of sports betting in her state, despite retail sportsbooks currently offering sports betting at the two tribal casinos in the state.
Representative Harrison believes offering sports betting inside professional sports venues might be a logical first step before mobile betting is unleashed on the public.
"It is an interesting mix of super-progressives and super-conservatives who are concerned about the impacts this might have on our state. And, I think that coalition is still there and it's still strong," Harrison said in a recent interview. "I don't want us to get all glazy-eyed thinking this is going to be a great revenue source for our state because it won't."
What Do Stats Say?
An independent analysis of the previous bills estimated the tax revenues derived from sports betting would yield anywhere between $8 to $24 million while proponents believe the figure would be closer to $50 million.
A Meredith Poll recently revealed over 46% of North Carolinians favor mobile sports betting while roughly a third of those surveyed opposed it and another 20% said they didn't know enough about the topic to make an informed decision.
David McLennan, Meredith Poll director, said, "This is a policy issue that may come down to which side has the more powerful interest groups. If the gaming industry invests in a lot of advocacy and lobbying, a bill legalizing sports betting could pass. If the socially conservative interest groups ramp up their efforts, the bill may fail."
---