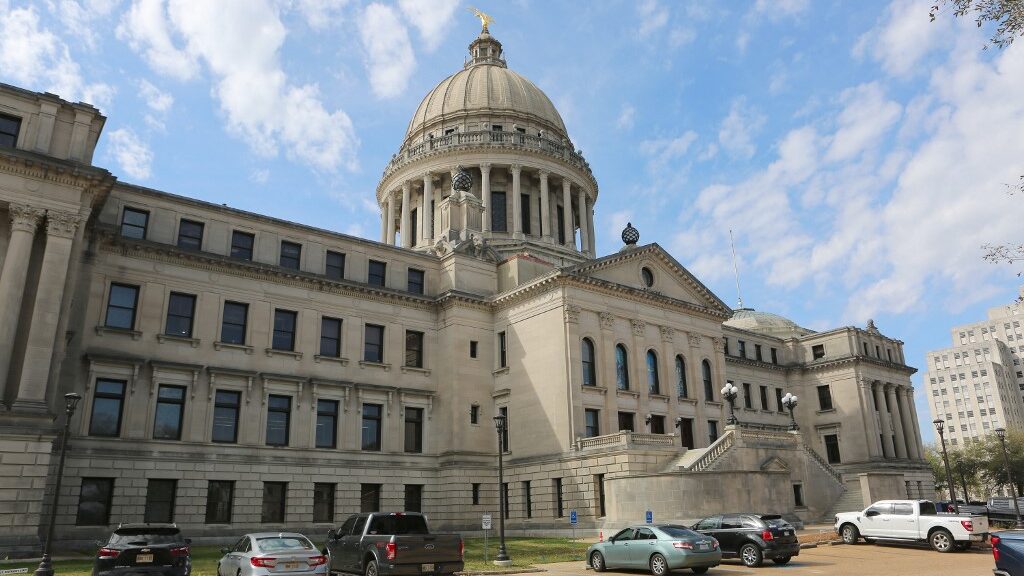 Mississippi sports betting has been live for four years and now, in a landslide vote, the Mississippi House of Representatives has passed legislation that would open the door to regulating mobile sports betting. However, the bill's original text was adjusted before it was sent to the Senate.
Representative Casey Eure, R-Biloxi, introduced H.B. 606, which was later amended to add further regulations, including the creation of an 11-member mobile and online sports betting task force.
H.B. 606 Details
The bill's text reads "[Creates a] Mobile-Online Betting Task Force to undertake a comprehensive analysis of all matters related to legalizing online betting, online gaming, and/or online wagering for a fee within this state and to recommend the proper oversight and regulation of the online betting, online gaming, and/or online wagering with a fee."
The 11-member task force must construct and deliver its recommendations to the legislature by October 15, 2023, and the group will include several key decision-makers:
The executive director of the Mississippi Gaming Commission.
The commissioner of the Mississippi Department of Revenue.
The executive director of the Mississippi Gaming and Hospitality Association.
Six members who will be appointed by the chairpersons of the House and Senate Gaming Committees.
The task force may help incentivize the legislature to legalize sports betting, but it won't speed up the process. At this rate, statewide mobile betting won't be permitted until at least 2024.
Sports Betting Is Not New to Mississippi
Mississippi was one of the first states to legalize sports betting, shortly after the Professional and Amateur Sports Protection Act (PASPA) was repealed. In August 2018, the first sportsbooks opened in the state.
Mississippi allows both in-person and online sports betting, but there's a catch. Online gambling is only permitted when the user is physically located within the state's borders. Some casinos also offer mobile betting apps that allow users to place bets from their smartphones or tablets while on casino grounds.
There are two MGM Resorts/Casinos in Mississippi that provide on-site mobile sports betting, but off-site mobile gambling is prohibited. There are a total of 26 commercial casinos in Mississippi, eight of which are in the Gulf Coast city of Biloxi.
The Mississippi Gaming Commission regulates sports betting and grants licenses to operators. Mississippi sportsbooks offer a wide range of sports to bet on, including college and professional football, basketball, baseball, hockey, and more.
Neighboring Louisiana and Tennessee are the only other southeastern states to legalize sports betting.
The Future of Sports Betting in Mississippi
Overall, sports betting in Mississippi has been well-received and is popular among residents. Despite dropping a bit (14%) to $57.2 million in January, Mississippi has generated nearly $2 billion in handle since its inception in 2018, which has resulted in $230 million in income for those operators involved.
So Mississippi residents may have to wait a little longer than they'd like, but it appears the path to legalized sports betting in the state is getting clearer.
---