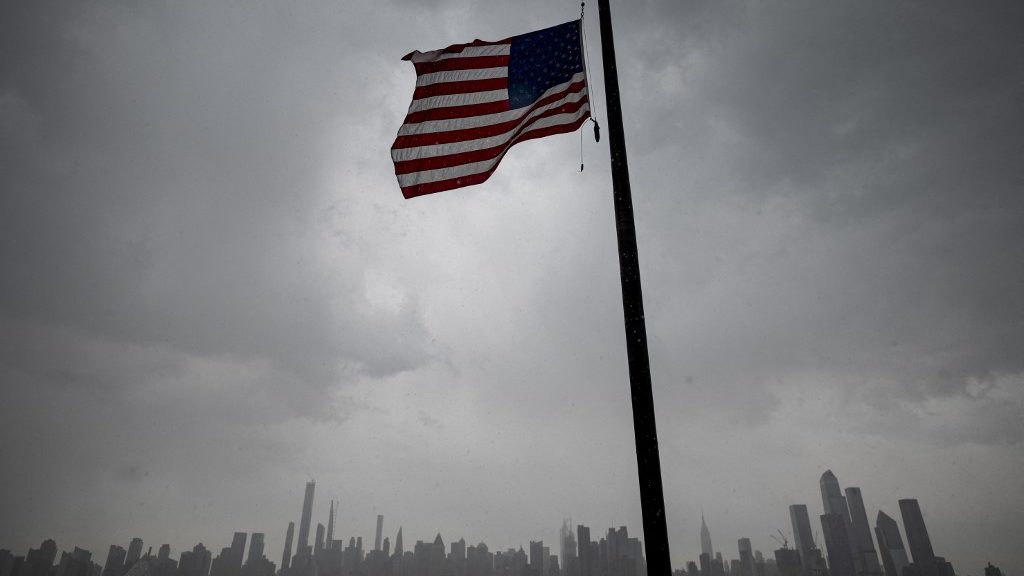 July has not been kind to the US legal sports betting industry. So far, the states that have reported their July figures have experienced double-digit month-to-month across-the-board decreases thanks to a limited sports betting menu and the fact that summer is characterized by outside, non-sports viewing activities.
New Jersey, the undisputed King of the Bet-Friendly states released their July figures Monday and unfortunately, they followed the broader US legal sports betting industry pattern of stark handle drop-offs coupled with a disappointing revenue slide.
"Casual sports bettors engage with sportsbooks less frequently in the heart of the summer," David Danzis, lead analyst for PlayNJ.com said. "But the good news for sportsbooks is that sports betting will soon start to gain momentum as casual bettors return home from summer vacations and begin to turn their focus to football."
Looking at Some Numbers
New Jersey's sports betting scene is reporting their worst sports wagering to handle this year and the first time since July 2020 that the totals came in under the $600 million plateau.
The New Jersey Division of Gaming Enforcement identified a $578.7 million sports betting handle in July, a healthy 24.5% month-over-month drop from the $766.9 million that the state's sportsbooks took in during June. It is over $400 million off the record $996.3 million total from December and well under the previous 2021-low of $743 million from February.
Mobile Take and Revenues
New Jersey's impressive mobile sports betting apps continued to dominate the overall handle, still contributing about 91.5% of the total. That said, the mobile sports betting total in The Garden State dropped 22.5% from $683 million in June to $529.4 million in July.
Revenues followed the New Jersey sports betting handle down the rabbit hole in July. Sportsbooks in the state made just under $55 million last month, down a troubling 22.9% from the $71.3 million in profits reported in June. The July hold rate for sportsbooks came in at 9.5%.
The New Jersey Division of Gaming Enforcement reported $8.3 million in tax revenue being generated for the state from July's sports betting profits.
Year-Over-Year and Year-to-Date Numbers
Unsurprisingly, year-over-year increases for the New Jersey legal sports betting scene are drastic, proving just how impactful the COVID-19 pandemic was on the industry.
The handle alone from July-2020 to July 2021 jumped 83.7% from $315.1 million to $578.7 million. Revenues in July 2020 were just $29.6 million, 86% less than the $55 million generated just last month.
As far as year-to-date numbers, New Jersey sportsbooks appear to be on a record-breaking path after July's totals. After seven months, The Garden State sportsbooks have taken in $5.5 billion in bets and have generated $423.3 million in revenue – far eclipsing the pace that saw New Jersey bettors spend a record $6 billion on sports betting in 2020.
Baseball Ruled
Baseball was able to bail out the New Jersey sports betting scene in July. Those that were expecting the Olympics to provide a spark, will be disappointed. Baseball was responsible for $195.4 million in July, up from $169.3 million in June. Basketball was a distant second with $74.8 million in July, down from $190.9 million in June.
Parlays were responsible for $134.1 million, good for just over 23% of July bets in New Jersey.
"The Olympics didn't cause a spike in volume, which was held down even more by the significant difference in time zones," said Eric Ramsey, an analyst for the PlayUSA.com Network, which includes PlayNJ.com. "The NBA Finals helped the state's sportsbooks avoid a steeper decline, and the Olympics did offer sportsbooks a chance to reach new customers, which can be valuable down the road."
No Need to Panic
July brought New Jersey closer to the pack than they have been in the year. But good news comes with the start of the NFL season which is about seven weeks away.
If New York can finally get their ducks in a row, there could be an impact on New Jersey's overall handle, but expectations are that New Jersey should continue to lead the race for the most bet-friendly state in the US and should approach, if not pass their nearly $1 billion records monthly handle before the calendar flips to 2022.
So, there is no need to panic about New Jersey's disappointing summer slump. The Garden State has been as reliable and as impressive as any in the country. While Nevada and Pennsylvania may threaten New Jersey, the Garden State is expected to lead the way and maintain its status as the model for which other states follow.