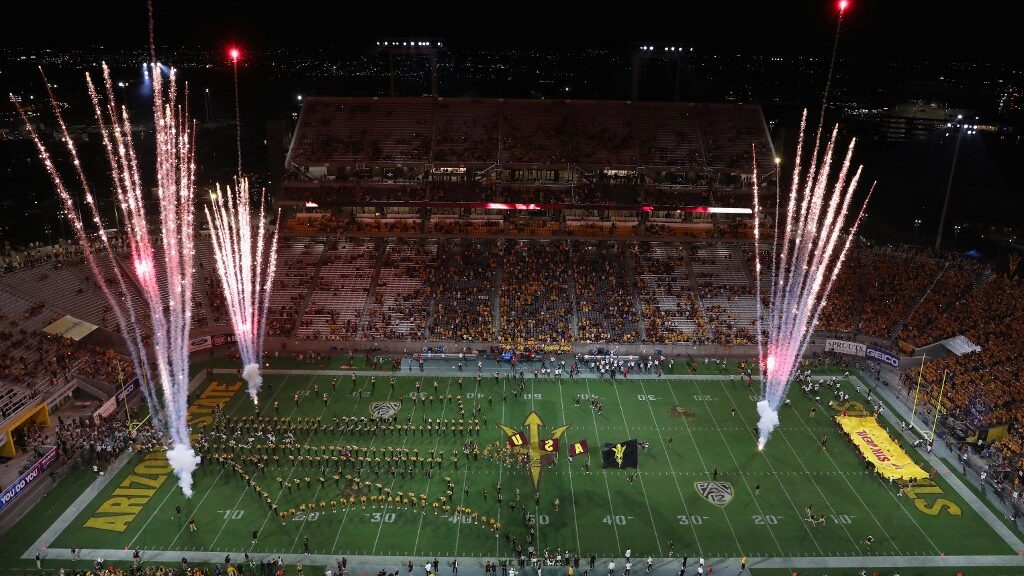 The sports betting industry has gone mainstream in the United States and the NCAA is just beginning to change with the times. A recent announcement from the collegiate athletic sanctioning body signals a shift in its approach.
Data Selling Okay Says NCAA
The NCAA made an announcement last week that signaled a sea change in its view on what teams, individuals, and conferences can do as it relates to selling data to sports betting services. This is of particular interest to sportsbook operators who will use the data to bolster their in-game betting projections, and thereby the odds and spreads being offered during the event.
The Mid-American Conference, which had recently inked a deal with Genius Sports, had requested a rules interpretation. The NCAA clarified its position via a memo by stating, "The NCAA Division I Interpretations Committee determined the legislation precluding an individual, institution or conference from providing information for sports wagering purposes does not apply to competition statistics compiled by, or with the permission of, the institution, provided that information is available to the general public. As a result, it is permissible for an individual, institution, or conference subject to the sports wagering activities legislation to provide such information to individuals or companies involved in or associated with sports wagering activities. It is not permissible to provide information that is not available to the general public."
As recently as 2019, NCAA President, Mark Emmert, said, "Sports wagering is going to have a dramatic impact on everything we do in college sports. It's going to threaten the integrity of college sports in many ways unless we are willing to act boldly and strongly."
Cottage Industry Brewing?
This recent announcement opens up an entirely new world for those who are in a position to sell this information provided it is all available to the general public and does not breach any protocols that forbid private information from being sold.
"It would be interesting to see some current or recent college athletes form a company themselves to collect this information and resell it," Marc Edelman, professor of law at Baruch College, Zicklin School of Business.
"In addition to that, because game statistics include players' names, which reasonably could be seen as their identities, there remain some open issues as to whether an NCAA member college or a collection of colleges could really sell this data for commercial purposes without having a license to do so from the players. That too might open the door for some revenue-sharing negotiation between the players and either an individual school or an entire conference."
But whether the athletes themselves will receive any compensation is still undetermined. The National Football League Players Association already has a stipulation in its collective bargaining agreement with the league that their athletes will be compensated if their stats are sold.
Edelman believes the college athletes have an excellent case to be compensated notwithstanding the NFLPA's CBA as a precedent-setting case study.
"One theoretically could attempt to make an argument that the players in professional sports leagues, based upon the salaries that they're receiving, are engaging in a work-for-hire," said Edelman. "Whereas given that the college athletes are not financially compensated from their schools and are not unionized, it would seem very difficult — if not impossible — that the right to the resale of statistical information based upon the player somehow lies with the school or the conference."
Bookmakers Review will continue to monitor this story and will update our readers as events unfold.