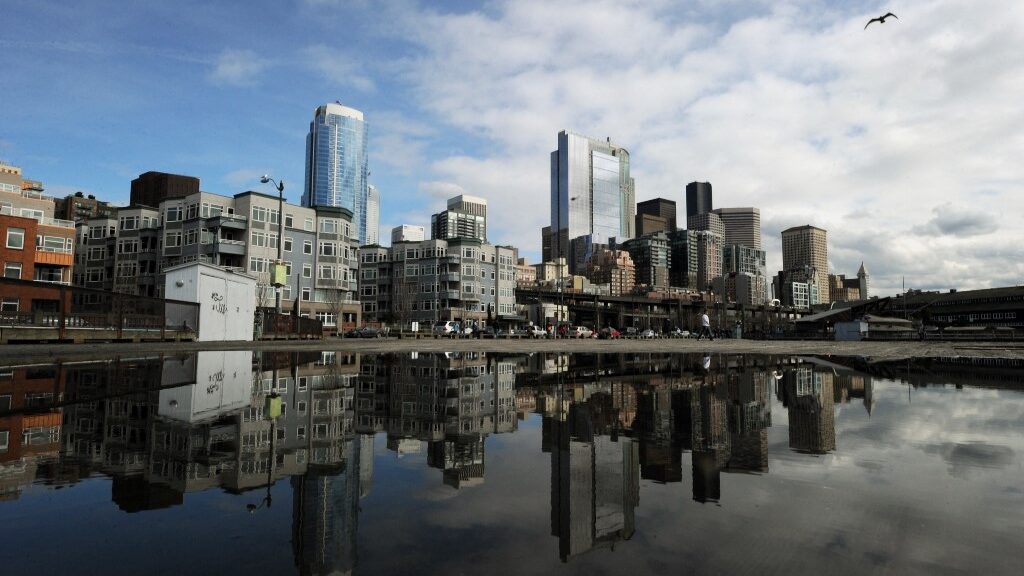 A card-room owner is suing the state and federal governments alleging that tribal casinos unfairly monopolize sports betting in Washington.
Maverick Rolling the Dice
Maverick Gaming CEO Eric Persson is a Georgetown University law school graduate and owner of approximately 20 cardrooms in Washington state. He also happens to be a member of the Shoalwater Bay tribe and is pressing his case that Native American casinos should not have a monopoly on sports betting and slot machines in Washington.
The tribes "have a lot of clout in our legislature," said Republican Sen. Curtis King, who sponsored a competing bill in 2020 that would have extended sports wagering to card rooms and mobile apps. "They were able to stop that bill from moving forward."
Persson believes Washington state cardrooms, allowed to have poker and table games but not slots or sports betting, are unfairly disadvantaged with respect to the tribal casinos, and according to his lawsuit, violate the Constitution's equal protection clause by "irrationally and impermissibly discriminating on the basis of race and ancestry."
Persson added, "What that means is on a Saturday or Sunday when football is going, one less reason to be in a card room, one more reason to be in a tribal facility. And we don't think that's fair."
Possible SCOTUS Battle
Persson is adamant and vows to take his lawsuit all the way to the U.S. Supreme Court. If successful at a federal level, it could have reverberating effects in other states like Florida where the only casinos allowed to operate are tribal and are exempt from paying taxes.
"There's zero circumstances in which I'd settle. I have the resources to go all the way, and so do they. So, there's going to be a battle," Persson continued. "We're going have a lot of fun, and I'm going to win. That's what makes it fun."
"There'd be over 600 jobs paying over $75,000 a year that would help a lot of families," Persson insists. "I think sometimes that gets lost in the shuffle. So much politics being played, and card rooms being excluded and tribes feeling like they're winning. But who's hurting is Washingtonians because these jobs matter."
What Does WIGA Say?
However, the opposition is equally dug in and believes this lawsuit, if successful, would be devastating to the Native American communities which the casinos serve.
"This is trying to make a mockery of the Indian Gaming Regulatory Act," said Rebecca George, executive director of the Washington Indian Gaming Commission. "To think about the arguments that this is racial discrimination is not only wrong, it's offensive. Indian gaming is doing what it intended to do, and that is to help pull people out of poverty."
The Shoalwater Bay tribe has countered with a motion stating, "He now seeks to destroy … the major source of employment and discretionary revenue for his own Tribe."
A dozen other tribes have reportedly signed on to the request to have Persson's action tossed but the threat is very real and it doesn't appear Maverick CEO will be laying down his legal arms anytime soon.
Persson stated, "People like to throw out adjectives that sound scary, but at the end of the day, the tribes are sovereign nations and this is about sports betting. This is about not letting tribes have monopoly on sports betting in the state of Washington. We believe when we get to the Supreme Court, we're going to win."
*Bookmakers Review will continue to monitor this story and update our readers as events unfold regarding US sports betting sites.